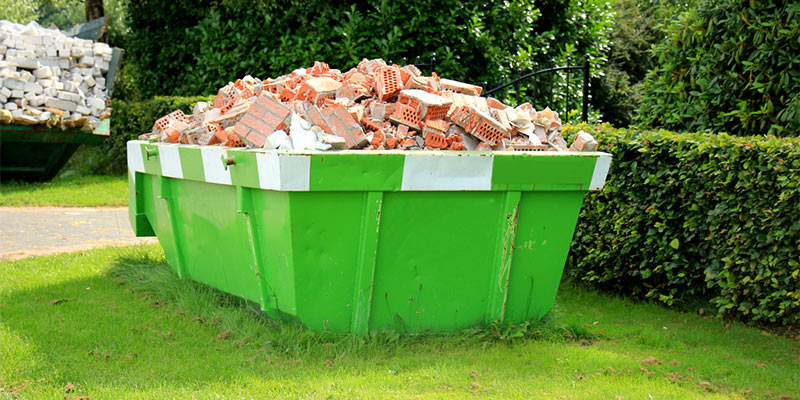 Getting yourself a skip bin in order to get rid of your rubbish is becoming the popular choice in the UK and it is certainly the right choice when it comes to disposing of your unwanted things responsibly. Skips have made something that was difficult to deal with in the past, a relatively easy matter nowadays and it has taken all the hassle away in relation to the disposal of our rubbish. They are incredibly efficient, but they also offer many more advantages in our daily lives and we will look at some of them here.
1. Saves Time, Money And Effort
Think of the time that is saved by just going outside your building and putting your rubbish in the skip. When it's full, someone comes and takes it away and if you have arranged it, they will take it back so that you can use it again. Now what could be simpler than that. Before, it you had unwanted things, you had to find a vehicle to take it there and then load it up yourself. You then had to drive there and unload it yourself and if there was more, you had to do it again and again until it was all gone. You would have lost the best part of a day doing all this, but now, you don't lose any time, there is very little effort on your part and it is relatively cheap to hire someone for your rubbish removal.
2. Proper Waste Disposal
You don't know how to properly dispose of your rubbish but these skip hire companies do know. They have been trained and instructed on how to deal with all kinds of rubbish and when you hire a skip, you are safe in the knowledge that your rubbish is being disposed of correctly and in an environmentally responsible way. You just can't go to your local dumping site now and leave anything that you want. Old fridges, microwaves and washing machines have to be disposed of correctly and there are rules about this. These companies try to recycle as much as they can from your rubbish and only send what they can't recycle, to the rubbish dump. By disposing of your rubbish in such a way, you are doing your bit to protect the Earth and this will certainly make Mother Nature happy.
3. Great Convenience
The ease with which you can hire a skip In the UK is great. It is as simple as calling them and booking a skip and they will ask about your requirements and what it is you want to put in the skip. If you can give them an idea of how much you need to dispose of, then they can advise as to what skip is most suitable. Depending on your needs there are walk-in skips, skips with lockable lids and mini skips.
There is no doubt that hiring a skip is the best way to get rid of large amounts of waste as it saves you time, effort and money. Give your local skips providers a call today and see what they can do for you.