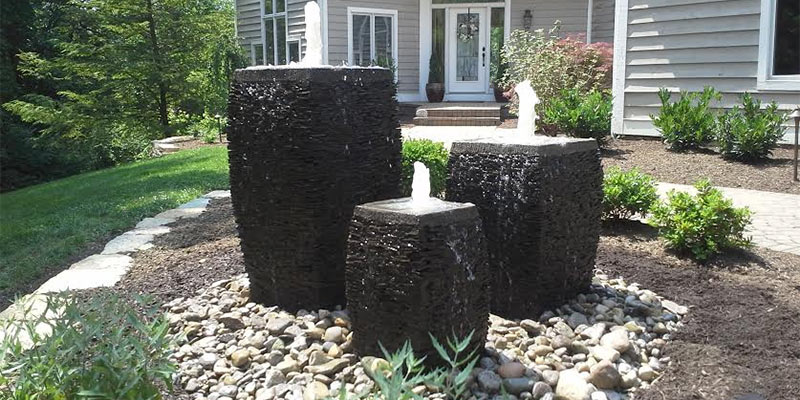 If you're looking for a unique element to enhance your garden, you'd be hard-pressed to find something more pristine and beautiful than outdoor water features.
It can be the perfect complement to your garden or outdoor area, and the sound of running water immediately creates a soothing and nature-like atmosphere.
But choosing the right feature isn't as easy as it may seem. Finding one that is right for your individual needs and budget can be difficult without prior experience.
So here are three things you must know in order to choose the water feature of your dreams:
Determine Your Budget
The very first thing you need to do before even contacting any water feature seller is to determine your budget.
They can often range anywhere from a couple hundred dollars to thousands, and the price is determined by multiple features like size, material, design, and type.
You will have many options to choose from, and therefore having a budget that you can use as an anchor to your decision is essential.
Know What You Want
Once you know the budget, it's time to figure out what outdoor water features would be best suited for your needs.
Think about what will be its purpose – will you use it simply as a decoration for your garden, or do you also want it to drown out thesound. If it's the latter, you might want to consider the tiered outdoor fountains that do a great job of creating natural water sounds, although there are other types that work well, too.
Cast stone water features are the most popular, although you can find other materials such as copper, stainless steel, and even glass. The features can also be coated in lightweight slate or bronze mirror.
Consider Delivery Requirements
A lot of people forget to consider the transportation difficulties that can arise when purchasing a feature.
Although many sellers provide delivery options to your house, you will still need to deliver the water feature to the garden, and with the heavier models, this can become difficult.
You might need to hire a forklift to transport it from the truck to your desired location, and you must plan ahead for this in order to avoid having to leave yourwater feature in the driveway!
Luckily, many sellers offer consultations on how to best prepare for the delivery, but be sure to ask about the transportation of the specific feature that you are interested in.
Summary:
Outdoor water features are a great way to enhance any garden or outdoor area, but there are challenges in choosing the right one for your individual needs.
Important things to consider before purchase are your budget, which will dictate what kind of feature you can get, and also its functionality and materials.
Finally, preparing for accepting the feature is no less important – because of the sometimes heavy weight of the water features, special arrangements might be required before accepting it, such as renting a forklift.