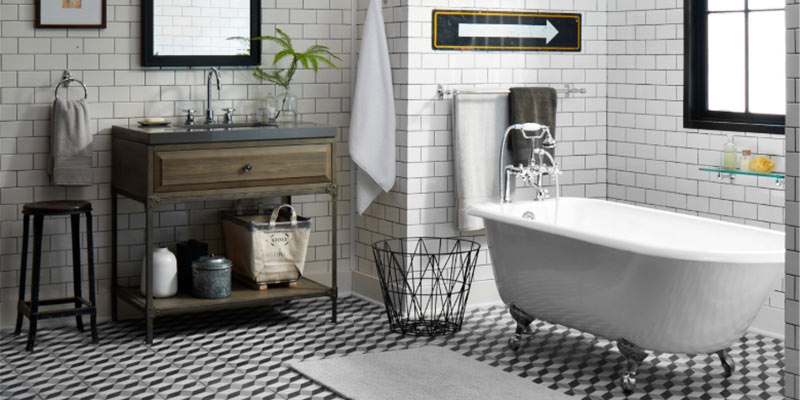 Having enjoyed massive popularity in the early years, who thought subway tiles would be a favourite product to this day? The tiles are glazed white and rectangular, and initially, constructors used them in the construction of the New York city Subway terminals in the early 1900s .In recent years its use has even expanded to homes.
The tiles are a great option to incorporate in your home décor for various reasons.
Provides a Backdrop to Display Decorative, Architectural Features
Whether the tile is used in the bathroom backsplash or the kitchen, its beautiful shape and size make it a big deal in enhancing decorative features such as mirrors, cabinets, lighting or windows. In cases where simple designing is what fills your mind, this tile provides an excellent background for stainless steel appliances.
Uncommonly using the tile by installing them vertically or in any other nontraditional way depicts a classic visual appearance without losing the remarkable subway appearance. These patterns undoubtedly create a focal point in your bathroom and kitchen.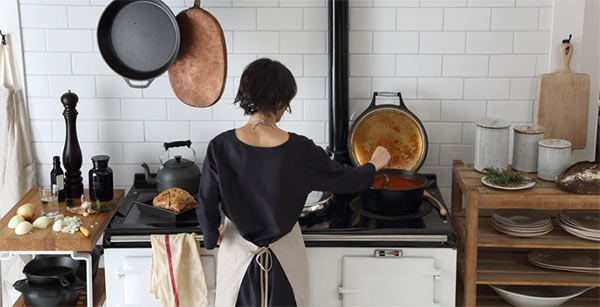 A Stylish No-Brainer That Fits Most Décor
Subways simple design is compatible with most décor and architectural models. White or neutral tones are a favoured choice for vacation properties or in cases where you are renovating a home for sale. For a clean and simple look that blends a variety of decorative tastes, Surround your bath, shower with subway tile or add a backsplash to your bathroom countertop.
For a classic appearance at your home, you have to consider going beyond the traditional monopoly by use of tonal variations and colours in your home.
Materials
Ceramic is the traditional material for subway tiles. With modern manufacturing, You have various choices to choose from concerning the material used in their production. They range from, natural stones, glass, metal, porcelain and clay materials.
A kitchen backsplash should be installed with a smooth and polished tiles for ease of cleaning. On the other hand, bathrooms, mudrooms and bars should be fitted with any natural stone or terracotta tiles. With the wide material variations, it is easier to select the material that perfectly complements the décor in your house.
Your First Step to Unlimited Style
White Subway tiles can be used alone and produce an elegant appearance in your home. However, when combined and used with other types of tiles it creates a fantastic outcome. With the addition of some modern patterns then the result is the best. It becomes a case of old meeting new venture that is always beautiful.
Alternatively, you can install metal accents in the backsplash of the subway tiles that complement with your appliances or bathroom items.
Colours
These tiles are available in any colour that you would possibly want to complement your décor. Dark shades accent a wall and draw attention while white colour creates a clean impression in your home. Mossy green tones create a warm, welcoming atmosphere; a bright yellow colour is known to spice up a country kitchen while Mirror tiles artfully suggest a larger space in your home.
Having several colours in a random mix evokes a slate tile roof. Make use of your tile colours to blend with the design flavours from adjacent rooms. The options with subway tiles are boundless, and in fact, you even need to be very careful when making a choice that suits your décor combination as there are so many variations.
Takeaway
Subway tiles have stood the test of time to surpass past generations in beauty and function and have proved to be the best tiles you can use in your house. The reasons above are just but a few why you should incorporate subways in your home décor.
Are there other reasons you know and feel can contribute more people incorporating subway tile décor in their homes? Kindly leave a comment here and let us know your opinion.
About the Author
Richard Fong is the founder and CEO of BlissDrive.com, a Los Angeles-based SEO company.