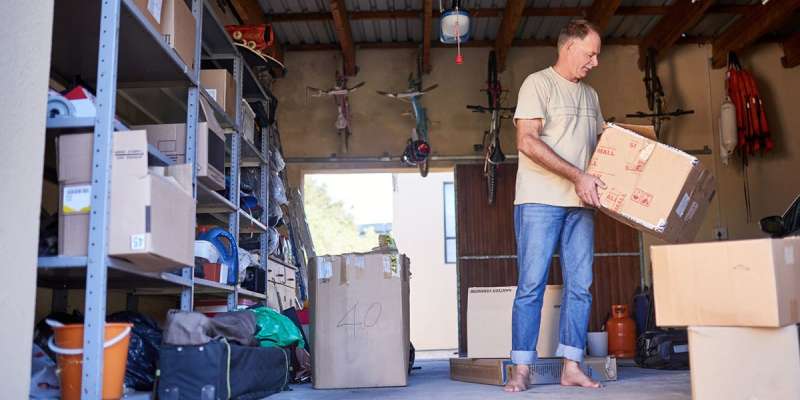 No matter how much you hate going to your garage, you can't deny the fact that it is a multifunctional space. From storing your garden supplies, tools, wood, auto parts to protecting your valuable cars it serves a plethora of purposes. A lot of people store their extended pantry in their garages.
Despite being one of the most useful places in the house, most of us leave our garages to fend for themselves. They rarely get any regular cleaning or maintenance like other interior spaces in our houses. This is what builds up a pile of clutter, grime, and junk. If left in a messy state for a long time, your garage may even turn into a safety hazard.
If you can relate to this, the article is worth reading. Here we include some easy steps to help you get your garage in great shape and keep it tidy and organized for a long time.
Steps to Clean Garage
Take Stock
As mentioned earlier, a garage serves as a storeroom and can stock a mix of items that aren't fit to store in the house. Whether they are gardening tools or sports equipment, the first step to clean the garage is to decide what is worthy enough to keep and what you need to get rid of.
Pull all this hodgepodge mix of stock out of the garage. Make piles of this inventory by separating the garbage from useful items. You can also make a donation pile.
If your donation pile has a lot of items, you can arrange a garage sale. Post them for sale on NextDoor or Craigslist.
Discard everything in your garbage pile. If necessary, you can take help of a waste management facility working in your local area to get rid of hazardous waste, such as old chemical and paint drums.
Scrub and Clean the Items
After you're done sorting the piles, it is time to scrub and clean the garage. This is basically one of your main tasks, especially if you didn't clean your garage for a long time. The sorted items in your garage get dirty and dusty way quicker than the items in the home.
Now you know which items you are going to keep separate and thoroughly clean them. As your garage is empty, it is the ideal time to do some organization.
Buy a water pressure or use the hose. Bring the sorted piles of garden tools, buckets, equipment, recycle bins into the driveway, and wash them inside out. Scrub them with cleaner or detergent if you feel the need, and rinse off the dirt. Leave them to dry.
Check tools, like hedge trimmer, and mower, if they need regular maintenance. Once the items are clean check if they need sharpening before you store them. If yes, get the tools ready for summer gardening.
Wash your Garage with a Steam Mop
Your garage is empty; now it is the right time to give it a thorough cleaning. Make sure you give the floors a detailed cleaning to keep dust from getting into washed items. And what can be better than using a modern cleaning solution, like a steam mop?
Start sweeping down dirt and spider web onto the floor. Clean the dirt from the shelves. Sweep all this dirt and garbage (even from tiny corners) with the help of a large broom.
After sweeping, clean the garage floor with a steam mop. You may use some kitty litter or degreaser to pre-treat any stubborn oil stains before cleaning with a steam mop. The smartly designed steam mop pads clean the floor deeply. Plus, steam mops come with microban technology that prevents bacteria. You can customize the settings according to your floor type.
You can also use a degreaser solution to scrub the floor before using a steam mop.
Reorganize Everything
All cleaning is done, and your garage is sparkling; now it is time to reorganize the things properly. Gather plastic bins or buy them in different sizes to store things. Fill and label them accordingly with seasonal decoration, sports equipment camping gear, pet accessories, and household tools.
Try some innovative storage options, like hanging clips and ladders. Overhead storage is a good idea to store items you need occasionally. Place any hazardous items, such as chemicals and paint, in the cabinets or high shelves to keep them out of children's reach.