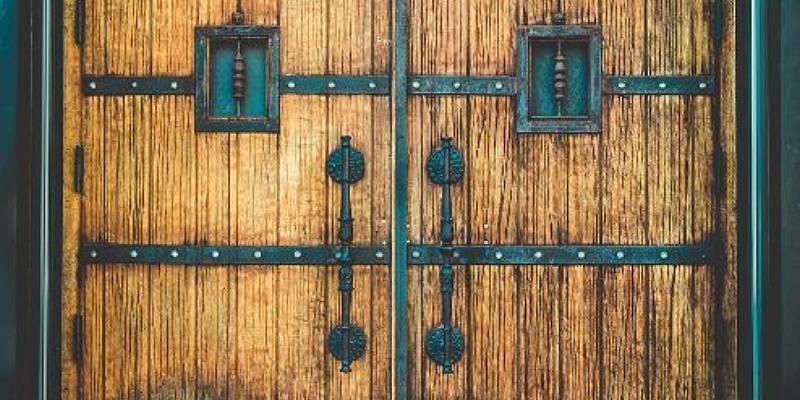 Solid wood doors continue to be considered one of the highest quality doors you can get. They offer classic beauty or modern sleekness.  The unique properties of each wood type showcase the beautiful grain that other kinds of doors can only hope to imitate. These stunning doors are also one of the most customizable doors on the market.
Different species of woods have different properties, benefits, and uses. Read on to understand more about each wood species when used in exterior door settings:
Mahogany
Due to its hardness and durability, mahogany is one of the best materials for your front door. True mahogany is rot resistant because it grows in wet climates. The actual color of the wood varies from what most people imagine when they think of mahogany.  In addition to the reddish dark color that most people associate with this wood, it also ranges from a pale or light color to a light and dark streaky red.
Mahogany doors are coveted for many reasons. They are extremely adaptable for any home due to the wood staining particularly well. Mahogany is also a great insulator, making it energy efficient.  Currently t is one of the more fairly priced woods as well.
Rot resistant
Adaptable
Stain friendly
Strong wood
Affordable
It's important to be aware that mahogany doors, like all wood doors, still require routine maintenance and keep the door sealed from the elements. If not then they will begin to absorb moisture and the wood will turn black over time.
BONUS TIP: Many manufactures use the title "mahogany wood" but are not referring to the wood species but referring to the color of the wood. Look for the  Look for the following countries or regions or labels:
African khaya ivorensis
Honduran Mahogany
Brazilian Mahogany
American Mahogany
Swietenia macrophylla
Latin American mahoganies
Oak
Oak is an extremely common wood for doors, furniture, and carpentry.  It's known for being insect and fungus resistant, waterproof and just generally being a stable wood. There are different species of oak, each with their own characteristics. For example, one of the types of oak that is common due to it being impervious to water is White Oak. This wood is so moisture resistant that back in the day Vikings used to use this to make their ships. Red oak is another of the oak species, but that is a very porous material, often making it a less valuable choice for a front door.
Due to its affordability and durability as well as its unique grain pattern oak is a very popular wood chosen for front doors.
BONUS TIP: Oak is a fantastic choice for your front door but it requires routine maintenance to maintain its integrity against the weather and elements. Something as simple as an oil-based stain and a few coats of varnish are all you need to help keep the wood long lasting and retain its appearance.
Cherry
This is another popular hard wood for front doors due to its appealing appearance. Cherry wood is slightly more expensive than to other woods such as oak. It is known for being strong and dense and is incredibly moisture resistant. This keeps the material from shrinking or swelling over time compared to the other woods. Cherry wood doors have an extremely smooth and fine grain, making them especially easy to stain or varnish.
Dense
Moisture-resistant
Easy to stain
Hard and strong
One thing to remember about Cherry wood is that it can darken over time, especially in the sunlight. It is very important to remember to seal the door and keep up on maintenance.
BONUS TIP: Cherry doors are easily stained due to its fine grain which means that you can maximize your finished look if you fine sand it before coating it in varnish to ensure there are no defects.
Douglas Fir
Due to its diversity in style and strength, Douglas fir is a very common wood type chosen for front doors. They can be a variety of styles including; rustic, midcentury and contemporary among many others. This are a very strong and reliable wood, offering security and safety.
Aside from the natural beauty and strength these door offer, Douglas fir wood doors are also easily painted or stained allowing you to customize it to match your home perfectly.
Very strong
Naturally beautiful
Easily painted or stained
Versatile style
Douglas fir doors are readily available and quite affordable to most.
BONUS TIP:  While the integrity of a Douglas fir door is extremely reliable, keep in mind that maintenance is key. Small dings or scratches can allow moisture in and that can ruin the wood, causing the need for larger repairs or a replacement. Most homeowners use some type of stain or lacquer to give the door the best defense against the elements.
Knotty Alder
This species is also a popular choice for front doors. Its popularity has increased as new designs like rustic, farmhouse, Scandinavian and cottage became more popular.
A major appeal to many for a knotty alder wood front door is the natural authenticity of the design. As a matter of fact, no two doors will ever look exactly the same. The structural reliability and toughness along with the classic look have made these doors a go to for many over the years.
Knotty alders are also extremely effective insulators, helping to keep the sound outside from coming in. This can give you a sense of peace and allow you to live in a more relaxed setting.
Unique
Sound-resistant
Beautiful
Sturdy
BONUS TIP: The color of a knotty alder door can vary from a light brown, buttery honey hue or warm almost orange color. These colors can then be customized further by the color of stain or varnish you have chosen. Finishing your door is vital to making it last for years to come, protecting it from the elements like damaging moisture and too much sunlight.
Not Sure Which Wood is the Right Wood for your Front Door? Ask the door experts at ETO doors for help with choosing the best wood for your location, climate, home style, and budget.
About the Author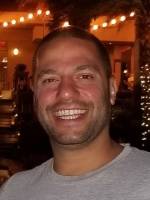 Tal Hassid is a door expert and wood expert. He is the founder of the largest online marketplace for doors https://www.etodoors.com/