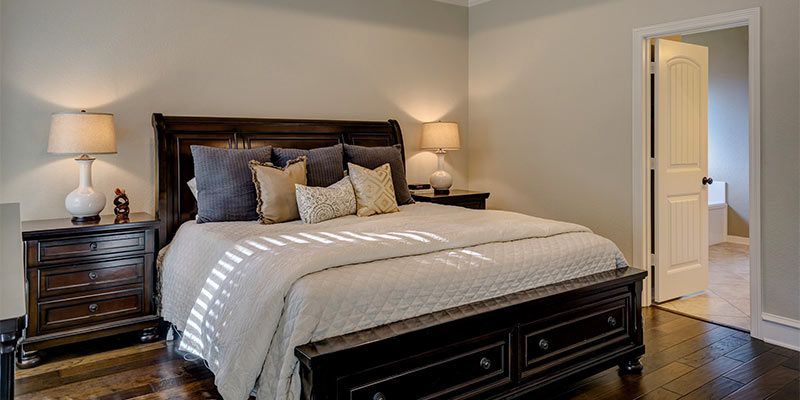 Our bedroom is our sanctuary. It is a place to relax and enjoy our personal time. Tastes vary when it comes to bedroom décor though. Some people prefer the modern type of furniture while others prefer the vintage or antique type. Important factors in decorating the bedroom with antique bedroom furniture for your comfort include your aesthetics, budget, space, and time.
Why Buy Antique Furniture?
Today, choosing home decoration is not all about matching every piece of furniture to suit a certain aesthetic preference. Mixing modern and classic furniture can work. A collection of furniture from different time periods can be a refreshing sight. So whether you decide to go all antique or combine them with modern pieces, you're in for a beautiful living space.
But why antiques? Here are some reasons why antique furniture reigns supreme:
Antique furniture is a sign of class. Mahogany tables, oak wood cupboards, walnut drawers from the 19th century, bedside tables made of satinwood are just some examples of antique works that provide sophistication to any bedroom.
Antiques have history. They carry background stories that can be good topics for conversations. Scratches or abrasions are not causes of dismay among antique collectors. Rather, they add value to antique furniture because they can be sources of interesting trivia and anecdotes. They serve as links to our heritage and ancestry.
Antiques are Earth-friendly. Buying antique furniture lessens the need to manufacture new ones.
Antiques are unique. A person can own one and expect no other person to own an exact piece.
Antiques are assets. They are highly valuable due to their rarity, well-kept condition, uses, and even age. They are not only meant to decorate our home, but are also good investments. Who wouldn't be proud of owning a brass bed from the 19th century?
Friendly Reminders When Buying Antique Furniture
Designing our bedroom is a tricky business. It must be both beautiful and comfortable. Choosing the pieces, to decorate your bedroom requires meticulous preparation.
When choosing antique furniture, comfort must never be sacrificed. A bed may be easy to the eye, but if it is not properly maintained, it will be useless.
When buying, check the build and the condition of the furniture. Make sure the furniture is sturdy and if it's a piece that will be supporting your weight, as in beds and chairs, make sure that the frame and joints are solid.
Antique bedroom furniture is more than just bed frames through. You can also opt for ornate mirrors and antique chest of drawers, trestle tables, armoire, bedside lamps, and silver or golden frames. These pieces can contribute to an antique feel.
There is a downside to antique furniture aside from the price though. Usually antique furniture pieces take up considerable space. Unlike modern furniture that is usually designed with minimalism in mind, antiques take up a lot of room.
There are many antique shops all over the country. But, an alternative is ordering online. Online antique shops offer a variety of choices. Their listings feature vintage pieces that meet the requirements of every collector. Plus, ordering online saves time.
Decorating the bedroom with antique bedroom furniture for your comfort might take a lot of planning and thinking because of the costs involved and the fact that furniture pieces are meant to last a while. But it can be an enjoyable experience and can improve the atmosphere of your bedroom – and the quality of your life.
Author's Bio
Akshay works as an Interior Designer with Lalco Interiors and he is in love with his job. Thinking up interesting home décor ideas and helping clients implement them is what makes him tick. You can catch up with Akshay and his team and indulge in one of their beautiful home décor pieces for your home at Lalco Interiors Furniture Stores in Mumbai