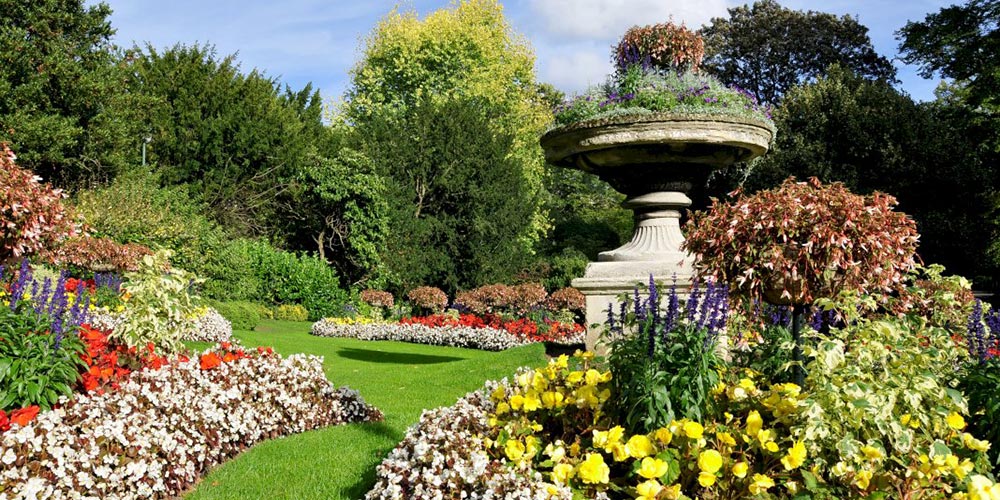 Landscaping your yard might seem like something only reserved for those with a green thumb or an unlimited budget. However, there are many landscaping projects that anyone can do, regardless of their experience or skill level. However, it's key to know your limit. If you think you can't do the planting or installation yourself, always consult with experts or ask for help.
Moreover, suppose you have a limited budget. In that case, you can always shop around to find the best prices or alternatives to your landscaping plans. That way, you can still achieve the garden of your dreams without going beyond your means. With this in mind, here are some DIY landscaping projects:
Choose Plants for Your Climate and Soil
When it comes to landscaping, you must choose plants suited for your climate and soil so that they will be healthier and easier to care for. If you have sandy soil, for example, you can choose plants that require less water. If you live in a cold climate, you will want to choose hardy plants that can withstand the cold winters.
You can also plant trees and shrubs as windbreaks or privacy screens. They will help protect your home from the wind and provide privacy. You might also consider adding mulch on top of your soil because it will help keep the moisture in and prevent weeds from growing.
Install a Sprinkler System
Installing a sprinkler system is a great way to keep your garden healthy and looking good all summer long. By watering your plants regularly, you can help them stay hydrated and avoid the sun's scorching heat. A sprinkler system is also a great way to save time and energy since you won't have to spend hours watering your plants by hand.
However, you have to consider the climate in your area and the amount of rainfall you typically get so that your plants won't get overwatered. Since you will have sprinklers, you might also consider adding a layer of gravel or stones for drainage to avoid mud or slippery puddles. These stones will also double as decoration, and you can choose from various colors and sizes to find the perfect look for your yard.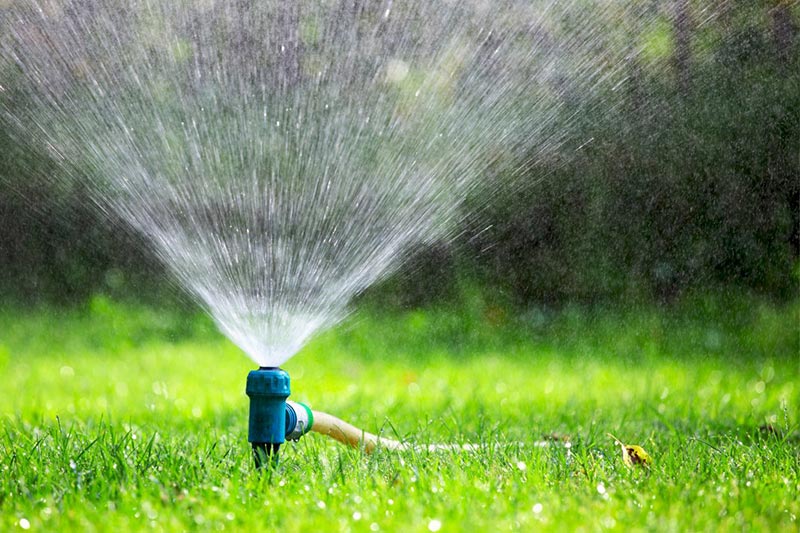 Build a Garden Bed
If you're looking for a way to add color and life to your yard, consider building a garden bed. A garden bed is a great way to showcase your favorite plants, and it's also a great way to improve the soil in your yard. Plus, building a garden bed is easy-you only need a few hours and some essential tools like a shovel, a rake, and a trowel. You might also consider a raised bed to make planting easier and keep critters out.
Consider Garden Edging
Garden edging can help define different areas of your garden and keep plants from spilling over into other areas. Common materials used for edging include stone, brick, and concrete. You can also use plastic or metal edging, but make sure it is firmly anchored so that it doesn't move when you mow the lawn. When choosing a material for your edging, consider both function and aesthetics. For example, stone edging will last longer than plastic, but it may not look as good.
Switch to an Artificial Lawn
If maintaining and looking after your garden constantly is getting too tiresome, you might decide instead to switch to an artificial grass lawn instead. Growing hugely in popularity over the past few years across different gardens around the UK, fake grass is low maintenance, removing the need for regular cutting, and retains its fresh green finish, all-year round.
Depending on the range chosen, turf lawn alternatives are often pet-friendly, giving you peace of mind if you have a dog that loves to play in the garden, and they also can be paired up with flower beds and allotments around the perimeter of your lawn if you have a green thumb.
Install Fences
If you have a large garden, you may want to consider installing a fence. This can provide both privacy and security for your garden. The most popular options include wood, metal, and PVC. If you are installing a wood fence, make sure to use pressure-treated lumber rated for outdoor use. If you live in an area with high winds, you may want to choose metal fence panels that are rated for wind resistance. Additionally, PVC fences are also a good choice for areas with high humidity, as they are not susceptible to rot.
When installing a fence, bury the posts at least two feet deep in the ground. This will help to keep the fence from blowing over in high winds. You can also use metal braces or straps to secure them further.
Create a Focal Point
A focal point can be anything from a beautiful flower bed to a waterfall or pond. By adding a focal point, you can help to make your garden more exciting and appealing. You can also add outdoor lighting so that you can still showcase your landscaping at night.
Landscaping can be a fun and rewarding project for anyone, regardless of experience. It fuels your outdoor hobbies, allows you to appreciate nature, and improves your home's curb appeal.