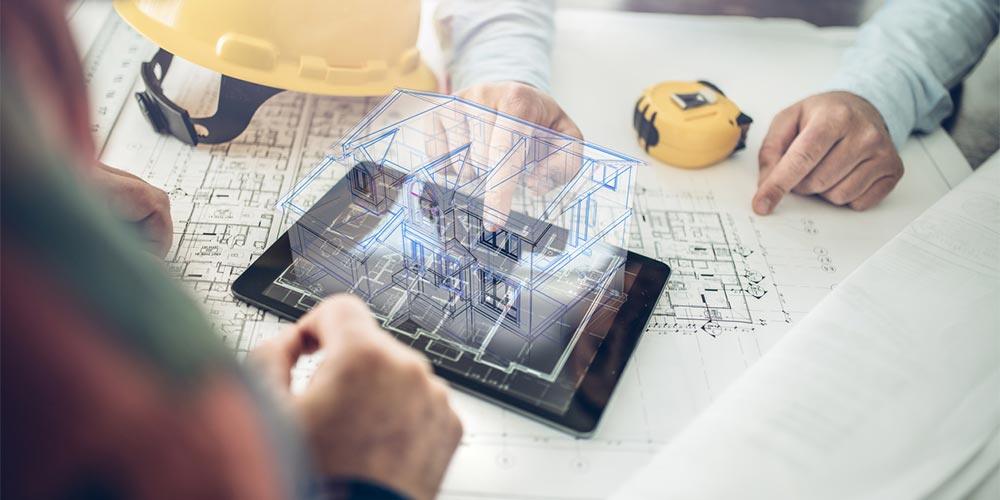 Building a custom home ushers in a set of challenging decisions on style and layout, which some find intimidating. But interior design is all about turning your whims and fancies into timeless expressions of your culture as a mosaic of ancestral influences. After all, a well-designed house can get you closer to realizing your dream home as you place more and more emphasis you put on the design phase.
If you're embarking on a kitchen renovation or commissioning your whole house from scratch, understanding the various design options is critical. But 3D renders save the day. A 3D rendering is a newer tool that can help you visualize how your new kitchen will look and make better decisions about what will work best for transforming or defining your home's overarching space.
Here are some of the most outstanding reasons to pay attention to a 3D rendering when planning your kitchen renovation with some of the best custom home builders in Calgary.
11 Ways 3D Renderings Help with Interior Design
You Can See How Different Materials Will Look Together
Do you have an idea of the materials you want to include in your kitchen renovation? In a 3D rendering, you can see if those materials will work together and whether the way they're arranged seems complementary. If not, you can just render a new visualization. Seeing your materials in 3D can help you avoid expensive mistakes or afterthoughts down the road.
You Can See How Your Design Changes Look as a Whole
3D renderings show how every new feature you add to your kitchen blends with its surroundings. If you decide to change the layout of your cabinets or add tile backsplashes, for example, it will be easy for you to check those changes against everything else in the space before going forward.
It Gives You a Clear Picture of What You're Getting
A 3D rendering will give you a good idea of how your new kitchen will look in its finished state. You can see if the design will fit with your existing furniture, wall colours, and style, and as a result, you'll have a better idea of how to incorporate it into your home.
You'll Get Ideas For Additional Features And Improvements Later On
Similar to the point above, a 3D rendering can give you ideas for additional features beyond what's included in the basic package. For example, a 3D rendering can help you get ideas for a walk-in pantry or a wine cellar down the road, and seeing your first stage can highlight empty spaces. When you see an opening, you can start imaging new features and decide on whether to complete the process in stages.
You'll Be Able to Share What You've Created With a Design Team with Architects & Builders
A 3D rendering comes in handy when sharing your concept with an architect or builder. It's easy for them to view your project from different angles and zoom in to inspect details. They'll also be able to flag obstacles to successful completion much easier with this technology.
It Will Streamline the Design Process & Save You Time Generating Your Kitchen Renovation or Custom Design Ideas
A 3D rendering will give you an accurate idea of how different features will look about each other, regardless of the materials or styles used during the design phase. This way, you can save time when creating your kitchen renovation ideas.
You Can Get a Realistic Idea of How Much Space You Have
One of the biggest challenges of kitchen renovation is figuring out how to make the best use of your space. With a 3D rendering, you can experiment with different layouts and see which ones fit best in your kitchen. This can help you avoid trying to fit too much or too little.
You Can See What Your Kitchen Will Look Like with Appliances Installed
If you're undecided about which appliances to buy, a 3D rendering can give you a good idea of how they will look in your kitchen. This can help you make decisions based on both form and function.
You Can Get Ideas for Accessories & Decor
A 3D rendering can also help you get kitchen accessories and decor ideas. If you're unsure what type of backsplash or countertop to choose, a rendering can give you some inspiration.
You'll Be Able to Visualize Your New Kitchen Before It's Built
When you imagine your new kitchen, it's sometimes hard to picture it before the project is underway. A 3D rendering will give you a good idea of what the final product will look like.
You'll Be Able to Find Out If You're On The Right Track
When you have an idea in mind, showcasing it in a 3D rendering is excellent to see if you're on the right track. A 3D rendering can help you validate all your ideas, including fixture placement and overall style, before deciding on the final form of your custom build or renovation.
3D renderings aren't just for kitchens. They can be used for any renovation project or custom home build. If you're considering renovating any home space you can think of, a 3D rendering can help you choose the way forward.