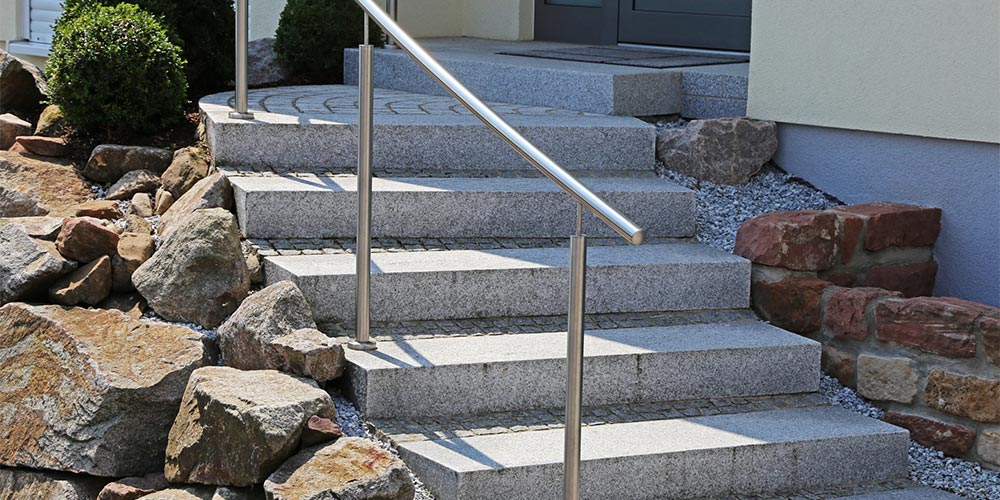 If you have been feeling frustrated with the lack of functionality in your landscape, a masonry contractor may have some ideas on making your outdoor living spaces more usable and connected. The right masonry expert can introduce ways that you can move effortlessly from one space to another.
Address Navigation Issues
Because masonry contractors understand both stonework design and installation, they can create an overall plan that uses custom masonry to bring both beauty and maximum usefulness to your landscape. Perhaps you have an existing outdoor kitchen that you love but there is no safe, clear pathway to access it from your house: A masonry contractor can install a walkway that is composed of non-slip materials along with lighting to make it easy to navigate after dark.
If you hesitate to entertain large groups of family and friends because portions of the steps to your patio are crumbling or have shifted, the masonry contractor can design and install wide, level stone steps that can allow your guests to ascend and descend the patio without mishap. With a single flat stone to provide a step surface, you won't have to worry about anyone tripping or falling. Incorporating landscape lighting to illuminate the steps not only looks delightful at night but makes them more accessible.
Designate Gathering Spots
Nothing says "Come relax!" more than an outdoor stone fire pit or natural stone fireplace. A meticulously designed fireplace or stone fire pit can be a focal point of your landscape. Guests will love to gather around the warm, crackling fire while sipping a favorite drink. Often, too, a fire feature can remind you of fun memories of times you enjoyed while growing up with family and friends. Knowing that you can turn on your fire pit or fireplace with the touch of your phone can make the appeal even stronger, since there is no mess to clean up.
Finding and Choosing Masonry Contractors
If you are unsure of how to find "landscapers near me" who will provide excellent work in a timely manner, then look for the following characteristics. Check to see if the masonry landscape contractors are licensed and insured. Insurance is a protection for you and for them in the event that an injury or unexpected accident happens on the job. You don't want to be surprised with an unanticipated expense.
Their employees should be regularly engaged with ongoing education and updates in the design and installation of masonry landscape features. Ask to speak with previous clients and to see the work—if these references were happy with their landscape project and would recommend a masonry contractor, chances are you will be, too.
As for the landscape design, the ability to see your project in 2D and 3D can help you save time and money before any dirt is removed. This can be an invaluable tool to allow you to make changes before the project begins. Because your landscape masonry expert should care about your vision for your outdoor property, find a stonework specialist who will work with you to create the ideal space for your needs within a budget that works for you.