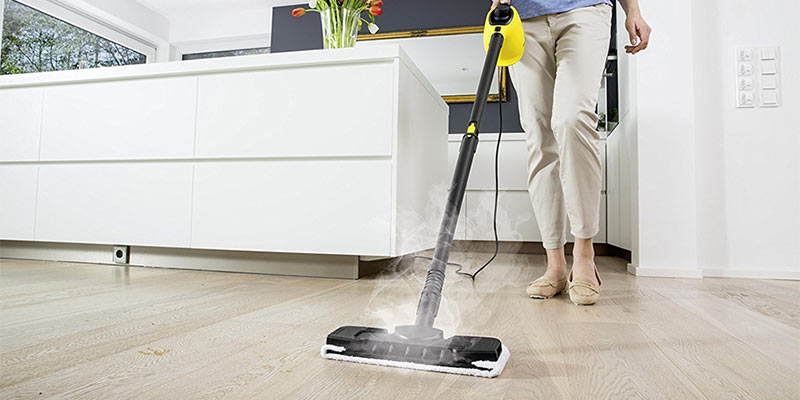 You can't prevent things from getting dirty. Every time you open the windows to let fresh air in, you will bound to notice dust on the shelves. Every time you walk with shoes on in your home, you will definitely leave mud or dirt stains. If you have a lot of carpets around the house, then they will absorb all of those pollutants and bacteria. That's why you should pay close attention to them and get them cleaned as often as you can.
Luckily that can easily happen with the right devices. Vacuums often come handy when you want to clean the surface of the carpet. But what happens to those tiny microscopic pollutants that remain present inside of it? If you like to keep things neat and clean, then you should consider cleaning the carpets with a steam cleaning device. This way, you won't have pollutants trying to destroy the air quality in your home. Keeping the carpets clean is also beneficial to your health. You won't be exposed to allergies because of the bacteria. Check out the link for additional facts https://cleanhomeguide.co.uk/how-to-steam-clean-carpet-with-a-steam-mop/.
However, choosing the right device can sometimes be challenging. You can do online research and check out the specifications of different models. Or, you can walk into a store that sells them and ask the salesperson about which model is the best. They will definitely point you in the right direction. You just need to set aside some cash to buy the product right away. Also, there's the option of ordering it online if you don't have that kind of store in your proximity. Either way, you should know that you are making the right decision. Here are some things that you need in a steam cleaning device:
Durability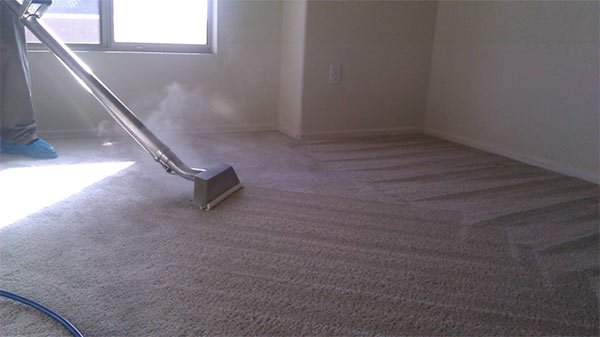 You should definitely purchase a device that is more durable. This way, you can use it for a long time. Don't be cheap when it comes to matters like these. After all, you deserve to enjoy the comfort in your own home. If the carpets are dirty, how would anyone want to step on them? On the plus side, having small children play on them is not recommended. They will be directly exposed to the pollutants and bacteria.
When looking for the right steam cleaning product, make sure that it is durable. Also, you need to have a warranty from the store. This way, if something is wrong, you can take it back to the store and have it fixed or replaced. Don't buy the cheapest one because they are cheap for a reason. Buying a more expensive one is like an investment.
Easy to Clean
This product serves to keep the carpets clean. However, this doesn't mean that you shouldn't clean the device. They take care of the bacteria and pollutants that live inside your carpet. You should make sure that the product is cleaned correctly, as well. This way you can use it as many time as you need. Choosing the right steam cleaner for carpet is essential.
There are many models that you can choose. It would be a good idea to get one that is easy to clean. Hardly anyone wants to waste time cleaning their carpets. Why waste more time trying to clean the steam cleaner as well? That's why you should definitely buy the one that is easier to maintain. Under each product, there will undoubtedly be some specifications that make it different from the other devices. When in the market for a steam cleaner, make sure to pick one that is easy to clean as well.
High Pressure
Bacteria can't survive at high temperatures. That's why you should get a steam cleaner that has high pressure when it heats up. This way, all the hazardous particles can be completely destroyed. You just need to wait a couple of minutes for the device to heat up, and then you are all set. You can use this type of device for any surface you have in mind. The continuous steam will be able to kill all those microscopic particles that are invisible to the naked eye.
You will be able to sleep soundly at night, knowing that the carpets are bacteria-free. Just make sure to get a steam cleaner that offers high pressure. The higher it is, the better for eliminating all the bacteria inside the rug. Luckily for any household, those devices are always available for sale.
High Capacity Tank
The bigger the tank, the more water in it to heat. This way, you won't have to refill the device that often. When trying to decide which one to buy, make sure that the tank has a high capacity. The water that you heat inside the device will provide more steam to clean the carpets. How cool is that? On the plus side, if the tank has a smaller capacity, you will have to refill it constantly. This is how you waste a lot of time. Not anyone has a lot of free time on their hands.
Also, make sure that you get a product that will be easy to assemble once it arrives. Practicality is essential; otherwise, people wouldn't want to use it that often. Who wants to spend time trying to figure out where each piece goes? Pick a steam cleaner that won't take much of your time to assemble it.