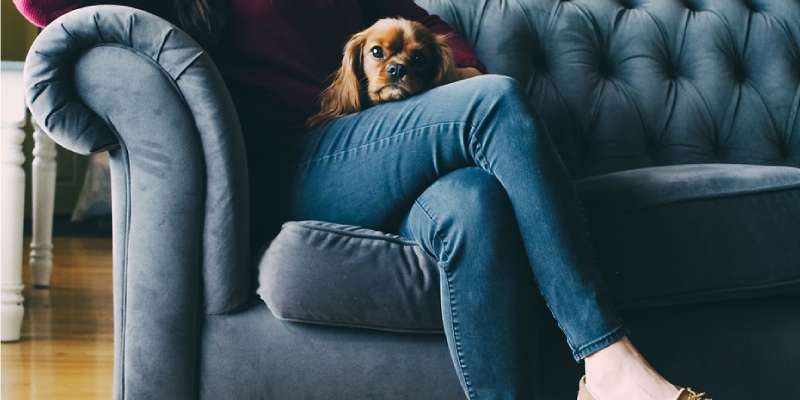 Cosmetics, medicine, and food come with printed expiry dates. Unlike most FMCG products, furniture does not include expiration dates, and that makes it difficult for the owner to determine the exact time for the replacement or reupholstering of their furniture. More than once a week, we see old couches and chairs on the curbs, with their armrests busted, or the upholstery is torn open. These are, of course, the tell-tale signs that your furniture needs immediate replacement.
Many a time, the signs are not that prominent. Since home furnishing does not come with an expiry date, it is difficult to throw away perfectly functioning pieces just because they are old. Some people do give away their "old" sofas, couches and armchairs to goodwill because they don't fit their home fashion anymore. While there is a middle ground between these two extremes, it is difficult to determine exactly when.
That begs the question – what is the lifespan of the average living room sofa? Or, what is the longevity of your brand-new platform bed?
Is it time to replace your home furniture?
Sometimes, we know how long we should keep a piece of furniture in our home, but we are simply not ready to accept the facts. We often miss the signs that tell us when it's time to pay our local furniture store in NZ to buy a replacement for our sofas, sectionals or beds. Of course, saying goodbye to your ottoman that you purchased together with your spouse right after your engagement can be an emotional moment, but it is a smart idea to reupholster and replace old pieces before they begin to fall apart.
Here are a few signs that tell people that it's time to consider a replacement –
Creaking noises – does your couch or chair whine and cry every time you sit down? If you notice creaking noises, it might be a sign of structural damage resulting from years of use. It might be telling you that the piece is coming loose at the joints. In some cases, if you have a trusty carpenter or furniture shop in your New Zealand neighbourhood, it might be possible for you to take the piece for repair. However, if the structural damage is expansive, it might be a better idea to replace it. Any city in NZ is replete with furniture stores, and many of them offer customization services. You can keep the memory of your old couch or table alive by using old design elements, or similar pieces of upholstery from the old piece.
Visible discoloration and odour – we know that mattresses have a lifespan of 8 to 10 years. It soaks up our sweat, grime, and other bodily fluids throughout the night. Similarly, when you sit on a sofa or chair, the upholstery and leather can soak up sweat and fluids. It takes longer for other furniture, but you will be able to see the impressions, marks, scratches, and stains quite clearly on a couch when you compare it with a brand new one. Most importantly, if you ignore the visible marks, very soon you will have to deal with the stench of body odour mixed with food and drinks that may have spilt on the seat in the past. Thankfully, you can wash cushions and replace the upholstery of your furnishing. However, if they are too old, you might want to replace them. Visit the best furniture online in New Zealand to explore budget-friendly furniture options that suit every lifestyle.
Visible sagging – apart from creaking noises, does your couch sag when you sit on it? It is another sign of failing structural integrity. Soon, you might find yourself without enough lumbar support, and padding. It is typical for old sofas to sag from the lack of structural strength of the worn-out cushions. However, if the piece still sags after you remove the cushions, the frame and springs might be to blame. You should always consider the age and use of the furniture before you think about repairing or replacing it.
Nothing matches! – It is a common concern among the modern homeowners, who love to switch up their interior décor now and then. Your home should be a reflection of your lifestyle and personality. Therefore, if you want to replace your colonial wardrobe with a modern one, or find an eclectic sectional for your living room, there is nothing wrong with it. Everyone has the right to demand something new and stylish for their lovely homes. However, before you chuck your old furniture, speak to an expert to see if you can remodel or refurbish any old pieces and turn them into statement furniture.
What is the average lifespan of your home furnishings?
Since all of us find it difficult to tell when it's the right time to pay our neighbourhood furniture store a visit, here's a small list of the average lifespan of the typical home furnishings –
Upholstered chairs can withstand constant use for up to 10 years if you provide them with care and maintenance. Yours might begin fraying within seven years if you have children playing on them or pets scuffing them up.
Sofas and couches begin showing signs of wear within the first seven years, but with regular cleaning, maintenance, and changing upholstery, they might last for up to 15 years or more.
Coffee tables and corner tables can withstand use for more than ten years unless you are placing hot beverages and food regularly directly on the surface. In that case, you might have to save up for replacements within five years of use.
Dining room tables are in constant use in any home, and they can last for more than 15 years if they are of quality wood. Using a heat protective coating on the surface can increase their lifespan by another five years.
Dressers and drawers last for over two decades unless you have pets scratching on them. The small scratches from regular wear demand minor rework that you can always DIY.
Wicker furniture can be particularly hard to maintain in a household with one or more pets. They are not very child-friendly either. With regular cleaning and occasional polishing, they can stay with you for a decade or more.
Your master bed requires a mattress change every 8 to 12 years, depending on the quality of the mattress. However, you might want an expert's opinion on a replacement if your decade-old bed is making creaking noises or the slats are sagging in the middle. Typically, a platform bed or box bed should last for at least 20 years, if not more.
Office chairs are a little different from home chairs. So, if you have a home office with a cushioned, executive chair, you might want to take a second look at its neck and lumbar support. It should last between 7 to 10 years depending on the extent of use and the intervention of house pets.
What should you do with your old furniture?
Now that you have figured out which pieces of furniture require replacement; you are likely to worry about what to do with the old furnishings. Don't worry! You have several options for disposal, depending upon the condition and quality of your old piece.
Donate – you can always help those in need of a new bed or couch by donating your old but usable pieces of furniture. It is the wisest thing to do if you are renovating your home and getting rid of the outdated pieces that don't match your trendy upholstery and drapes. You can try the several charity services across New Zealand to find someone, who can drive up to your home to pick the stuff up from you.
Sell – you can sell your old but high-quality furniture for rewarding rates on second-hand seller websites. Whether you make a listing on Craigslist or eBay NZ, all you will need is a picture of the piece, a candid description, and your expected price. You can even organize a yard sale if you have space.
Haul it – if you deem a piece of furniture unusable or unsafe, be sure to haul it away. Beds with broken slats or couches with broken springs can be dangerous for new users. Especially, if you have an insect infestation, contact your NZ state municipality for directions on proper disposal.
Hand them down – if you don't want to go through the trouble of contacting charitable organizations or listing old pieces on second-hand seller websites, you can call up your younger cousins, children living out of the city or parents and ask about their furnishing needs. Hand-me-down furniture sounds odd, but it can be beneficial for college students or single working individuals living away from home on limited amenities.
The idea behind not putting an expiry date on furniture is to ensure that their owners don't throw perfectly good and safe pieces away before their time is up. You should always scrutinize your furniture pieces before marking them for donation or disposal, even when you are only upgrading your home. Always consider reupholstering or re-polishing old pieces especially if they are a statement, colonial or accent furniture before replacing them with a modern design. Any good furniture store in NZ should be able to guide you with this process when you approach them with your necessity.