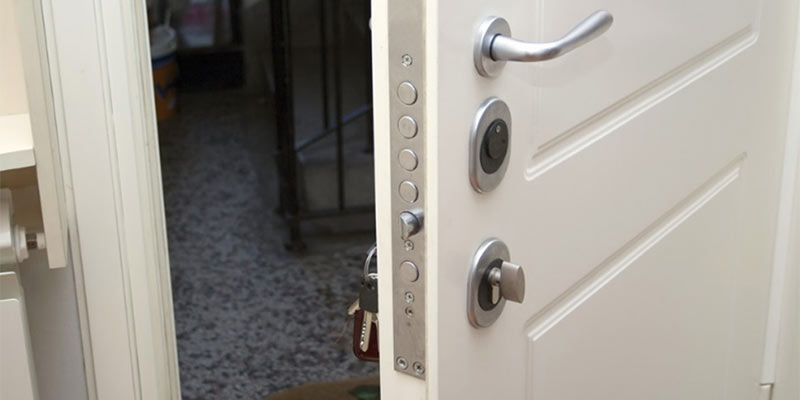 These days it feels as though homeowners are really having to go above and beyond when it comes to keeping their home secure and safe from break-ins. Not only is it necessary to use theft deterrent products such as alarm systems and more advanced locks on doors and windows, but it's also necessary to take the initiative and do regular visual inspections of the home to search for any possible weak spots.
If you're new to the whole idea of doing a security inspection on your home or unsure of where to look, then check out the following tips and key DIY security inspection hacks. By taking these few extra measures, you may just prevent a future crime from occurring.
1. Do a Visual Inspection of All Security Screens
While it's lovely to have a screen door, especially during those warm summer days, they aren't exactly the most secure. In fact, they can be one of the easiest ways for a thief to break in. So, this is a great place to start your home's security inspection.
When doing your inspection, look for any cracks, tears, or damage in the screen. These make it very easy for someone to slip through and enter the premise. Additionally, check for any loose parts that need to be secured. If you do notice damage and tears to the screen, you'll want to have it repaired or replaced as soon as possible.
2. Check the Structure of All Doors
Most people are pretty good about keeping their doors closed and locked, but what happens if the structure itself is compromised? Even the best smart locks can't keep criminals out if the hardware isn't properly keeping the door in place.
With that in mind, take a look at the hinges to ensure they are tight and that there is no rust on any parts. Rust can signal that the metal is breaking down, which also means it's no longer as strong as it originally was. If you live in a climate with a lot of moisture and severe weather, these hinges can wear down and rust faster.
Purchasing new hinges is very inexpensive and no DIY experience is required in order to change out the old worn ones for brand new hinges.
Besides the hinges, you should also look at the door frame itself. Is the wood still intact? Are there cracks and warping? If any of these are happening then you may need to repair the door frame buy replacing the wood.
3. Are You Using Updated Locks?
Where it used to be that a simple lock on your front door was enough, these days it's usually best to go with something a bit more secure. Modernizing your door locks is a quick and easy project you can tackle on your own. Make it a point to replace all the locks at once, rather than just one door. Make sure that all exterior doors have new, modern, and properly working locks.
Some homeowners also like to get their locks re-keyed every few years just to ensure that no-one gains access. If you were a victim of a home invasion, you'll definitely want to replace the locks or at the very least have them re-keyed by a professional locksmith.
4. Are Your Windows Secure?
Just as you have inspected all your exterior doors and their frames, it's important to do the same with your windows. For those that are at ground level and easy to enter, you may also want to consider adding a lock or bars to keep them secure. If you already have these devices in place, then it's a good idea to take a look at the hardware and ensure it is secured to the window properly and nothing is loose.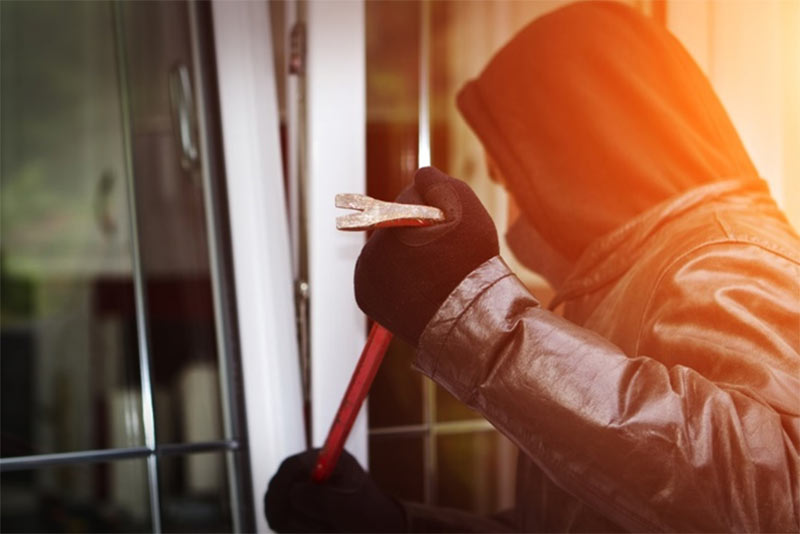 5. Walk Around the Exterior of Your Property Looking for Potential Hiding Spots
The last thing you want to do is provide potential criminals with the perfect hiding spot to case your house from. The best way to prevent this from happening is by making sure that your property is well-lit with motion detector and regular lights. This will also eliminate any potential spots that are dark and difficult to view from inside your home. You can also keep bushes and trees trimmed so that they don't act as hiding spots and make sure that any additional sheds or structures are locked up and secure.
6. Set Up Regular Inspections
The final tip is to set up a regular inspection schedule so that these sorts of things don't get pushed to the side. Whether you program it in your calendar or you're able to remember on your own, these regular inspections can make a big difference in the safety and security of your home.
Joanna Sommer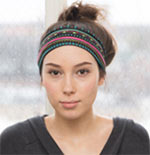 Joanna is the Senior Editor for InformedMag and is passionate about security and tech. She has been working in the home safety and security field for 5 years. Joanna loves to travel and enjoys going to hot yoga and Barre classes. She is dedicated to creating articles that both educate and help people make an informed purchasing decision.