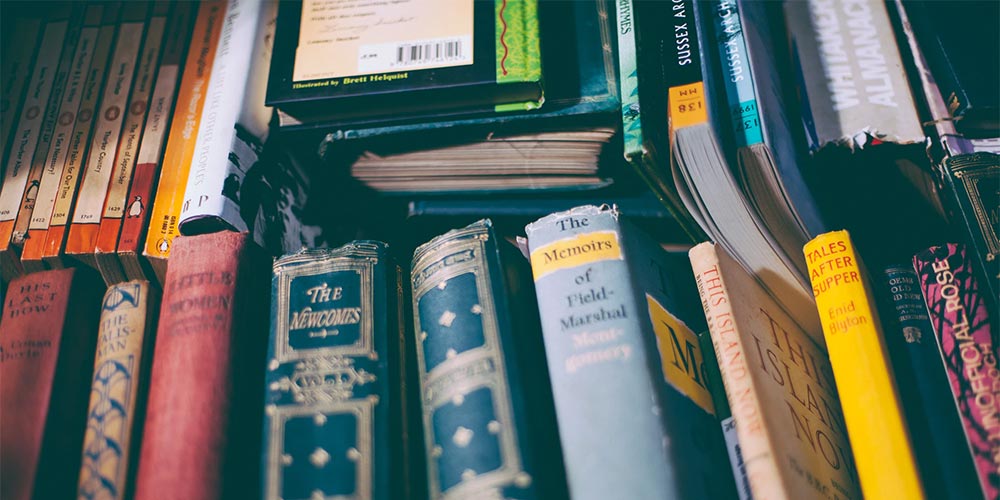 Many UK households have a bookcase, decorated with a variety of spines spanning a massive breadth of genres. If you happen to be moving home this year and bracing yourself for the challenge of decluttering, don't forget to look through your bookshelves carefully before making a trip to the local charity shop. First edition books can be surprisingly collectible and highly valuable. Together, let's look at some of the most sought-after titles.
The Hobit, J.R.R. Tolkien (1937)
This fantasy adventure story has sold over 100 million copies worldwide and was adapted into a trilogy of films for the silver screen. But the first edition has a hefty price tag attached now, with an estimated value of £40,000. An even bigger sum was fetched at a London auction in 2015, where a first edition which also had an inscription in Elvish written by Tolkien himself sold for £137,000.
Harry Potter and The Philosopher's Stone, J.K Rowling (1997)
Despite a string of spin offs and adaptations, the Harry Potter series continues to engross bookworms around the world. The series has been translated into 80 languages, and more than 500 million books have been sold globally. The most impressive figure fetched by the first edition of the Philosopher's Stone stands at £106,250, and there are some ways to determine whether your copy could be worth a fortune. The phrase 'I wand' could be a clue, a mistake made on page 53 which was later corrected in the subsequent editions.
The Cat in the Hat, Dr Seuss (1957)
First editions of the iconic Dr Seuss title 'The Cat in the Hat' can make around £1,000 at auction, and in early 2019 a letter from the author to an old classmate was sold for £6,505. It was revealed that Theodor Geisel (under the pen name Dr Seuss) had deemed the book unsellable, but his old acquaintance convinced him otherwise: and so, the content of the letter was essentially a message thanking Seuss. The book has sold over 10 million copies and has featured on many lists celebrating some of the best children's books of all time.
The Tales of Beedle the Bard, J.K. Rowling (2007)
The children's book is mentioned several times throughout the 'Harry Potter and the Deathly Hallows' series, so Rowling produced seven stunningly bound copies of the tales and gave six to her friends and editors. The copies are encased in brown leather and they are all handwritten with illustrations from Rowling, so it isn't surprising that they have a staggering £3.1 million price tag.
The Bible (1600-1630)
The holy book has also provided financial gain for those who can get their hands on a first edition. These seem like far less likely occurrences, but back in 2015, a lucky vicar in Wrexham discovered a first edition copy of the King James Bible, of which fewer than 200 are said to exist. A genuine article may be worth over £300.
The Jungle Book and The Second Jungle Book, Rudyard Kipling (1894-1895)
The family favourite has been a familiar tale for many youngsters growing up, but there are currently big profits to be made on it. Rare books, such as first editions and finely bound copies, are available with a price tag in the region of £4,000 upwards.
The four Winnie-the-Pooh books, A.A. Milne (1924-1928)
The lovingly drawn Winnie the Pooh and friends have become cult childhood characters, as countless youngsters recall their first encounter with A.A. Milne's creations. Nowadays, his collection of four books can be sold for anything between £4,000 and £10,000.
A Christmas Carol, Charles Dickens (1843)
The festive favourite 'A Christmas Carol' was arguably Dickens' most popular work, and if you are looking to sell a first edition copy of the book, you could make up to £15,000. Think of all of the Christmas presents you could buy with that!
The Tale of Peter Rabbit, Beatrix Potter (1901)
Despite not being an immediate success, Beatrix Potter's 'The Tale Of Peter Rabbit' sold for £43,000 at auction in 2016. The popularity of Beatrix's tales lives on, as the World of Beatrix Potter remains a popular tourist attraction in Bowness-on-Windermere, Cumbria. Did you know that Peter Rabbit was based on Beatrix's real rabbit, Benjamin Bouncer?
So, if you are lucky enough to own a first edition, what will you do? Treasure it in your collection forever, or swap it for the cash?
Article produced by UK leaflet printing company, Where The Trade Buys.
Sources:
https://www.scoopwhoop.com/iconic-books-worth-a-lot-of-money/#.inejniqw5
https://www.bbc.co.uk/news/entertainment-arts-33013144
https://www.telegraph.co.uk/culture/books/booknews/9555838/The-Hobbit-What-has-made-the-book-such-an-enduring-success.html
https://www.yorkshirepost.co.uk/news/analysis/first-edition-harry-potter-book-sells-for-106-250-here-s-how-to-tell-if-you-have-one-1-8860711
https://www.telegraph.co.uk/news/religion/11918537/First-edition-of-King-James-Bible-from-1611-found-in-church-cupboard.html
https://www.catawiki.com/stories/1027-the-10-most-expensive-books-of-all-time
http://mentalfloss.com/article/75166/15-things-you-might-not-know-about-beatrix-potter