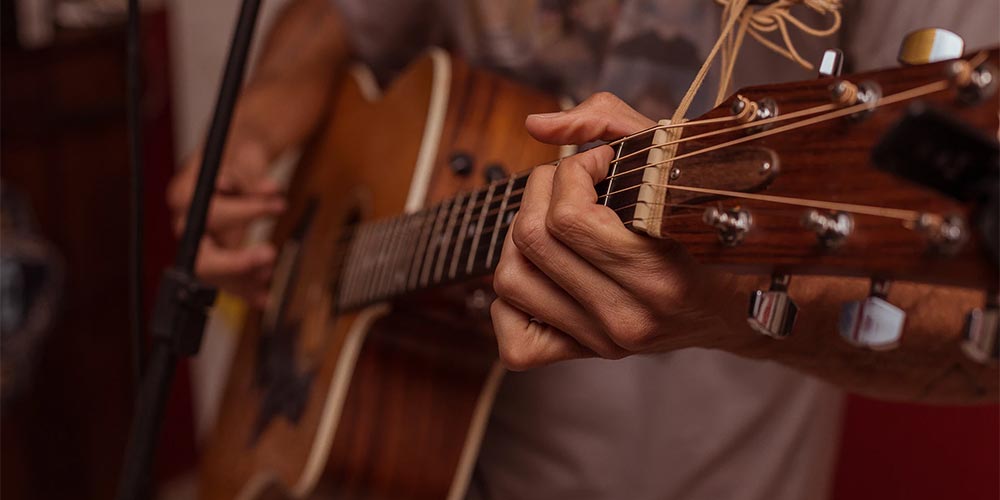 One event that entertains and engages people is live music concerts. Seeing your favorite DJ, band, artist or celebrity is both an exhilarating and life-changing experience. Sitting at home and watching music videos on YouTube or TV is one thing, but being in the crowd, letting your hair down and singing along with everyone takes enjoyment to another level.
If you're in charge of organizing a big concert, you'll need more than just great music. You also need careful planning and preparation to prevent or minimize mishaps that may occur and make sure that this crowd-pleasing event is set up for success from the get-go.
Take note of the following suggestions to help you plan a concert effectively:
1. Come up with a Solid Event Budget
A successful live concert begins with event budgeting, as well as the scale at which you'd like to organize your event. Adhere to an event budget template that you can use for all your future concert events. Also, create a realistic budget to cover all expenses related to the event. This includes the following:
Venue booking
Infrastructure
Talent booking
Logistics
Transportation
Audio-Visual (AV) Equipment
Contingencies, such as renting a generator in the event of a power outage and an alternate venue in case of inclement weather
While you're planning your budget, figure out if you need to generate sponsorship exposure for your live concert, especially if it's a charity or fundraiser event. Don't forget to track your budget to avoid overspending.
2. Find and Hire Good Talent
Another important element in event planning is bringing in a musical talent that will shape the overall atmosphere of the live concert.
Look for artists that fit well with the concept, theme and objectives of your event. Make sure that the talent's target audience significantly overlaps with your audience for the live concert. The last thing you want to happen is bringing in a band or an artist with a primarily Baby Boomer audience that plays to a room or a stadium full of teenagers.
If you are planning to hire out-of-town talent, you'll likely need to shell out money to cover their transportation expenses. This could make you go over your budget, especially if you're flying the artist from another country. If your budget is fixed or limited, hire local talent instead. This will help you save some money and establish a connection with the local community.
3. Apply for Insurance and the Necessary Permits
Depending on the choice of your venue, you may need to secure permits for music, food, alcohol and the event itself. Get in touch with the local authorities and the venue manager to find out what you need for your situation.
Getting the appropriate insurance for your live concert is also something you should include in your to-do list. Securing the necessary policy will cover you from many common mishaps. The venue manager, in fact, may even require you to obtain insurance before you can rent the place.
4. Choose a Good Venue
Many public venues are set up for and ready to accommodate concerts, mass gatherings and other events. When picking an indoor venue, make sure that the venue manager has experience setting up live music concerts, creating a seating arrangement that works for the type of event you've chosen.
If you're setting up an outdoor venue, remember that this setup comes with higher production expenses. You'll also encounter more unknowns due to weather conditions. They can, however, be an excellent choice for event concepts, such as picnics and barbecues. If you do go with an outdoor venue, come up with a backup plan for cold, heat, strong winds, snow, rain and other elements that can ruin the live concert experience.
5. Finalize the Date and Time of the Music Concert
The ideal date and time for your event will depend on two things: the concept of your concert and your target audience.
Some concerts and themes work better in a nighttime setting wherein you can use backdrops and lighting to set the tone and mood. Other concepts and event locations, especially outdoor ones, may be logistically easier to manage during the daytime.
Don't forget that your audience has times that are ideal for them. Consider factors, such as holiday, work and school schedules, to figure out the day and time that's best for your live music concert.
6. Promote the Concert
Similar to any other event, how you promote your concert will spell the difference between success and failure. You'll need to create a marketing plan that factors in the audience, event concept and musical talent you're bringing on board. If the band or artist has specific channels that work great for their marketing, double down on those channels and work with the talent to spread the word.
You want everyone attending your concert to have a great time. Take note of these six suggestions to boost your chances of pulling off a successful concert.