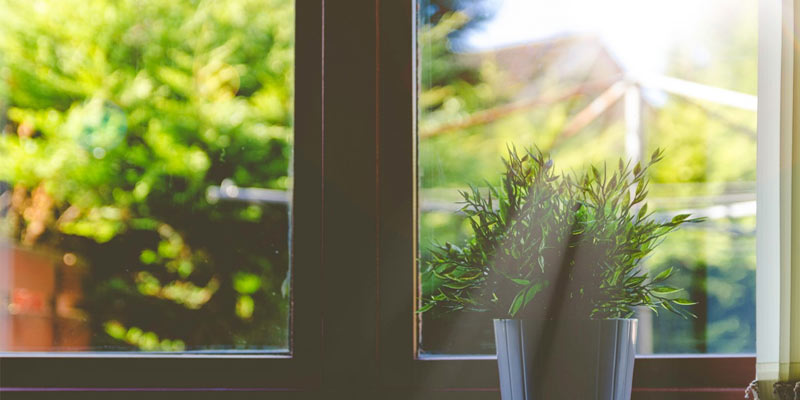 Long dark nights and winter months can cause a lack of light in our homes. However, instead of hibernating during this time of the year, we have found some of the best ways to allow more light to enter into your home.
Our guide will help you the homeowner to improve your home to allow more natural light to enter. Now you and your home can embrace natural light and at the same time brighten up your home.
Install Large Windows with Big Glass Panes.
Installing or having brand new windows fitted with large glass panes can allow more natural light to enter your home. However, in some cases, curtains can block a lot of light entering from your windows. Try changing up the curtains for vertical blinds. Vertical blinds can adjust to allow more light in. Furthermore, new windows installed into your home bring more natural light but can be host to a wide range of other benefits. These benefits include some of the following.
Energy saving.
More secure.
Change the appearance of your property.
Keeps the cold out and the warmth in.
Allows more light to enter your home.
Better security.
Composite Doors and Rock Doors.
Now you may be thinking, how is it possible for a new door to allow more light to enter my home?. Because composite doors and rock doors are designed and tailored to the customer. This means that you can have a door with a large glass pane also known as a one square composite door or a one square rock door. Doors installed with larger pieces of glass allow more light to enter your home. Furthermore, enhancing the natural light experience. With a wide range of privacy glass and styles of glass, there is plenty of choices to choose from when upgrading or replacing your door. A brand new door will not only let light enter your home but can have a wide range of other benefits these include.
More Security.
Adds Style & Design to your home.
A wide range of colours.
Weatherproof.
Guaranteed.
Reduce heat loss.
Improve energy efficiency.
Reflect The Natural Light Around Your Home
Try using glossy areas around your home to help reflect the natural light. A wide range of things can be used to carry out this job. Things such as glossy tile flooring, mirrors, and picture frames can all help to bounce the light in any room. Furthermore, painting furniture and wooden doors with a high gloss finish can also aid in improving the natural light.
Highlight using Lighting
Indoor lighting can be used inside of your home to highlight key features and interiors. Use indoor lighting wisely, don't just light up the full room. Try to use the lighting to highlight the key features in certain parts of the room. For example, you could place lighting above some interesting furniture such as a beautiful dining table and chairs, or even your tv stand. Furthermore, why not try using 5amp circuits that allow you to brighten and dim all of your floor lamps and standing lamps. As a result, it will give the homeowner control on the lighting. This beautiful combination will give your room a layered design and look.