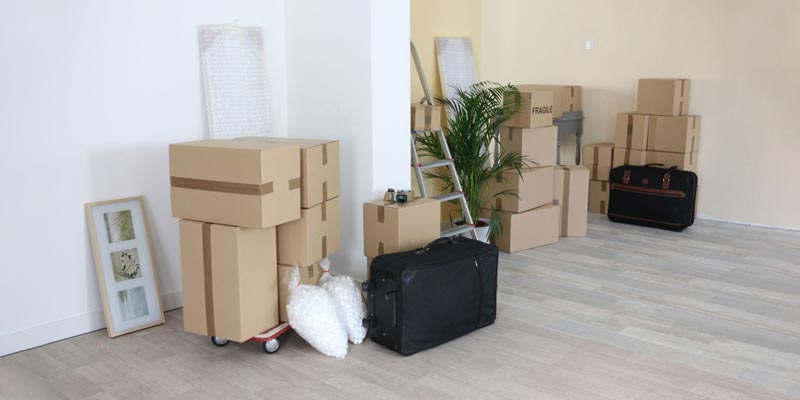 Moving from one place to another is stressful enough. You have to pack everything up, organize it, and transport it to your new location. This is easier said than done. If you've never moved before, then you probably won't know where to start. Just the thought of leaving your old home can be frustrating and sad enough. Instead of dealing with everything on your own, you need to hire a moving service. They will be much more equipped to handle all the work, while you can take the time to say goodbye to the entire neighborhood.
Also, if you have additional help, then things will move at a much faster pace. Instead of figuring out what first to pack and how to pack it, you can leave it in the hands of the professional. Finding a reliable moving company is not that difficult. All you need to do is ask for recommendations from family, coworkers, or friends. Or, you can check online for several options as well. The faster you hire one, the sooner you will be able to enjoy your new home. Here are several reasons why it is always a good idea to hire a furniture removalist:
Trustworthy Service
When it comes to packing up all of your personal belongings, you need to pay attention to who you invite in the house. Make sure to hire a reliable moving company that won't scam or take any of your stuff. Luckily, there are thousands of companies like that around just waiting to have you as their client. A trustworthy service will provide quality work and a much easier moving process. Click on the link for more details about the subject https://www.forbes.com/sites/shephyken/2017/03/18/seven-lessons-from-a-moving-company-how-service-leads-to-sales/#2c0c717fef70.
You will be informed of all the decisions regarding your stuff. You can take care of the smaller things, while the movers handle the more challenging stuff. All in all, you will definitely feel like a weight has been lifted off your shoulders. With the right movers by your side, there's nothing to worry about. If you are satisfied with their work, you can always recommend them to other people.
Less Stress
As mentioned above, moving from one place to another can be really frustrating. This is because a lot of things can go wrong. You don't just need to pack several items, you need to pack your entire house. This involves the kitchen, bathroom, living room, bedroom, etc. How will you be able to lift all of that heavy furniture yourself? Even in you ask for help from your neighbors, a lot of things can go wrong. You don't want additional stress, do you?
Hiring movers will take some of that stress away. They are fully equipped and can handle any challenge that comes in their way. With that, you won't have to worry if everything is packed and wrapped accordingly. Accidents happen all the time, but with a crew of professionals, those are often avoided. Therefore, don't waste any more time and hire the best furniture removalist company there is. The removalists Brisbane are always a good choice if you live in Australia.
Transportation
The point of relocating is to have your things transported to your new location. You can't possibly do this on your own. Even if you get several cars to help you, there's no way that all of that furniture can fit inside of them. That's why the movers come with their own transportation vans. They are extremely large and can fit basically everything inside. There will be enough storage space for every single one of your items. Not just that, but everything inside of the vans will be appropriately placed and organized.
This is because the movers pay close attention not to damage any of your things. It's always good to have insurance so that if something gets broken or damaged, you can get money off it. However, if everything is packed and wrapped perfectly, that hardly happens.
Hiring a moving company is always the best choice in situations like these. Sure, you have to spend a few bucks on them, but that doesn't compare to the price you have to pay for doing everything yourself. Buying all the necessary equipment from the hardware store is pricey enough. The movers come prepared, and they can offer excellent deals.
Saves Time
While the professionals handle all the things related to moving, you will have additional time trying to take care of items that require your priority. This saves you time to do other things. Let's say that you have a busy schedule and you can't miss work. How would you be able to pack and wrap everything yourself? Even if your family helps you, it will still take a lot of time. Moving experts are really good at what they do. They can start right away and have you relocated within a week or less.
This way, when you come home from work, you can check how things are going and proceed to do your projects. Plus, you will have to take care of certain things in your new home. You need to check if everything is alright and ready for you and your family to move in. Therefore, if you are limited with time, you need to hire removal company such as WridgWays local removalists Brisbane.
Safety
The important thing is that your stuff gets safely transported to the new home. This can easily happen with the help of a professional moving company. If you don't have the budget to buy everything new, then you can still use some of your old belongings. That's why you need to make sure that they are safely packed and transported. Since the movers are highly experienced in matters like these, they will take care of everything.
Also, you shouldn't worry because the moving vans have a lot of storage and they can fit everything. This means that all the boxes will be organized so that nothing causes the items inside to break. Fragile things will be carefully packed and wrapped twice.