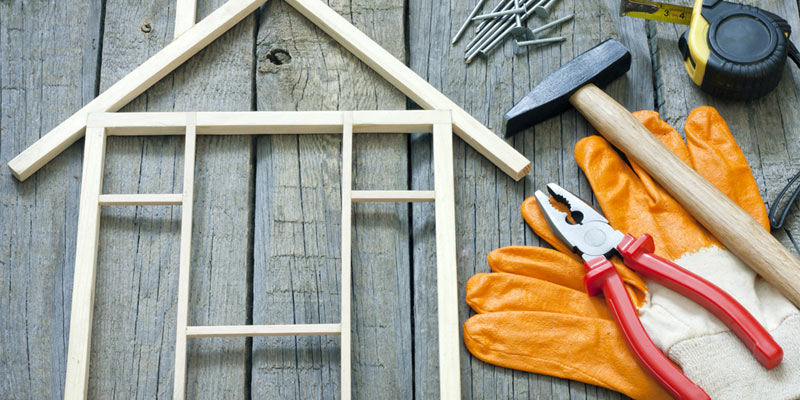 When you begin the search for new doors for a renovation, you may not fully appreciate the wide variety of designs and styles you have available to you; such choice increases your 'decisions to make' pile.
There's always something to get stuck into during a home renovation and all too often the seemingly insignificant decisions are left by the wayside to cause further headaches later on down the line. Choosing doors may seem as though it should fall into this category, but in actual fact, doors have a significant impact on the style and feel of a room, which leads to the question of whether you can afford to allow such an important decision to fall through the cracks?
Below we have highlighted some key considerations to ensure that you find the right look for your newly renovated home.
Pinpoint Your Style Preference
We all have a taste and a style which appeals to us – the tricky part is determining what that means. Are you a classic or contemporary type, or do you prefer to mix and match? Whatever your style may be, consult it and decide how your doors will fit into the aesthetic style of your property.
Over the last few years, natural doors have become a popular style, which means that wood veneers have increased in demand, with choices ranging from traditional oak to walnuts.
Of course, if you'd prefer to coordinate your colours then you get unfinished doors that are ready for a top coat of paint.
Create Light Using Glazed Doors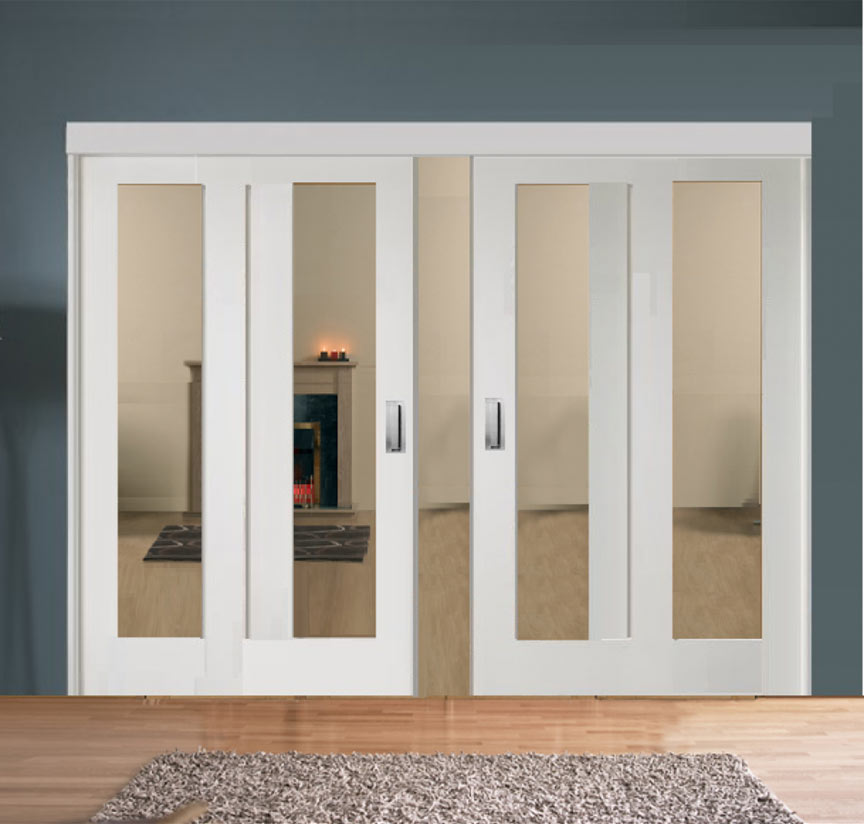 As we've mentioned, there is plenty for you to choose from and there's something out there for all tastes. The first step is to really consider how many solid and glazed doors are needed. Ask yourself which spaces would benefit from more natural light and a more open feel.
Once you begin to shop around you'll notice that most companies offer to match glazed and solid doors in their ranges and it's often possible to order bespoke items to suit your requirements.
For an added touch of glamour, glazed internal door pairs offer an unparalleled option for providing wide spaces with an excellent source of light.
Space Saving Pocket Doors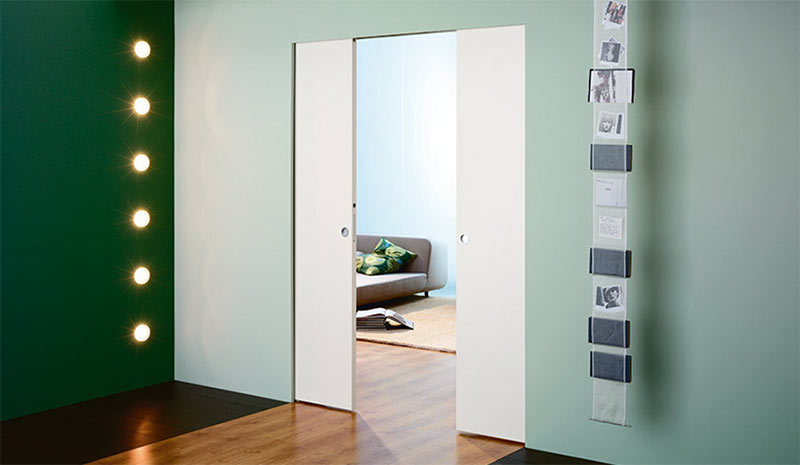 If your renovation involves any building work it may be the perfect opportunity to install pocket doors; particularly handy if you're working with a smaller space.
Pocket doors are essentially a sliding door, however, they are fully opened they disappear into a compartment in the opposite wall. If you're making changes to the structure of the room you will be able to fit this type of system into the stud walls.
Traditional swing doors mean that the trajectory alone will mean that part of the room is already taken up and often prevents optimal usage of the room. Fitting a pocket door means you're saving a good few feet of space which could be put to better use.
Space is the obvious allure of this particular style, but it can also add a very modern contemporary feel to any room.
Do I Need Fire Doors in My Renovation?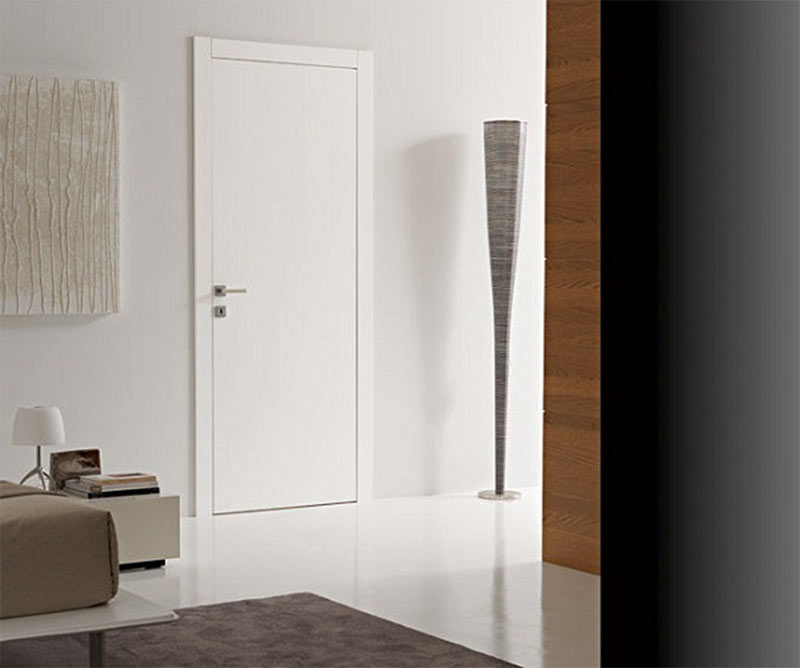 If you're planning a major renovation which includes structural changes, it may be necessary to install fire doors. If you're unsure consult with your contractor and they should be able to provide advice and assistance.
If you're replacing doors with a similar equivalent and you aren't currently using fire doors, standard replacements are normally fine.
However, this is not to say that you can't install fire doors, many people enjoy the peace of mind of knowing they've taken extra safety precautions in order to protect the things they love the most.
Before doing anything though you must consider the following:
If you plan to use your existing frames, measure up and ensure the fire doors will fit – fire doors are much thicker than normal doors.
Fire doors are just glorified planks of thickened wood if they have been fitted incorrectly. Ensure you hire an experienced joiner or contractor to do the job.
Fire doors come in all designs and styles and more often than not you'll be able to fit a style that befits your interior design.
Plan Your Project Around Your Budget & Time
A renovation is an exciting time. Making sizeable changes to your home is often a cathartic experience – out with the old and in with the new. Many of us have a budget in mind, however, it's incredibly important to consider value for money. The cheapest doors simply aren't going to cut it and they just won't last. Instead look for quality, after all the old adage of, 'you buy cheap; you buy twice', is quite relevant in this case.
The beauty of this kind of project is the chance to seriously shake up the design of your home and you will be left with plenty of doors that you have no idea what to do with, but upcycling doors is a wonderful way to add a really rustic feel to your renovation.
As we've explained doors are an incredibly important part of your home and the impression it gives others about you and your home in general, so ensure that these are the kinds of decisions that are figured out early on.