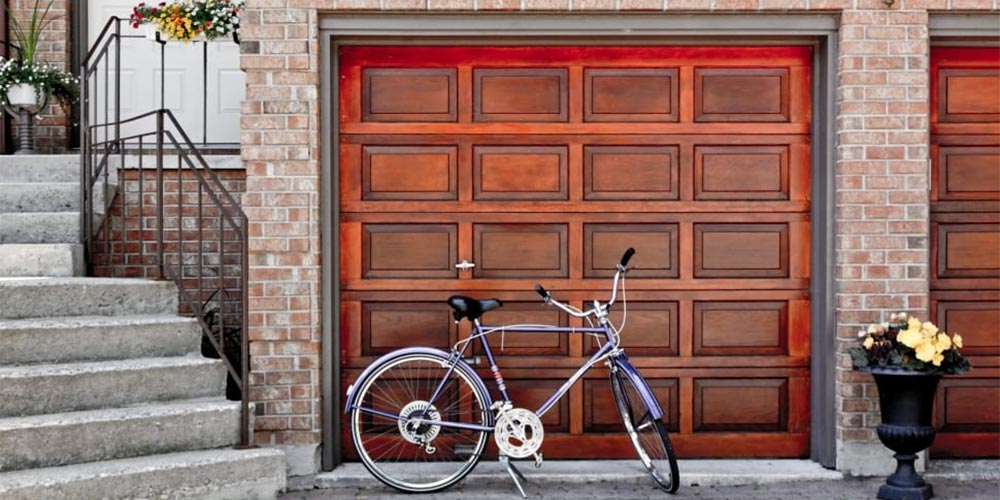 Choosing the right garage door isn't always easy. With all the different types, finishes, safety features and openings, it's difficult to know where to start. Here, Easyfit have broken down the features of each door to help you find the right one for your garage!
Roller Garage Doors
Roller Shutter Garage Doors are known for their space saving design, giving you more room to park your car close to the door. Most Roller Garage Doors are customisable, allowing you to match your garage door to your house or garden and are available in a wide range of colours and finishes.
Roller Garage Doors use a simple design that takes up minimal ceiling space. They are usually insulated and are made from excellent quality material to provide a strong garage door which also offers reduced heat loss.
Roller Garage Doors are available with remote control as standard or manual doors with a spring and lock are available in smaller sizes.  However both still offer the same safety reassurance. To minimise any possible break-ins, remote control doors include an automatic locking system and manual roller garage doors include a lock that stops the garage door from being forced open. The remote control garage door also has an automatic safety brake.
Sectional Garage Doors
Also designed to save space, Sectional Garage Doors run on a vertical track allowing them to slide back above, rather than roll up on a barrel. Two popular brands of Sectional Garage Doors are the Alutech Trend Insulated Sectional Doors and the Hormann Insulated Sectional Doors.
The Alutech Trend Insulated Sectional Door is designed by Alutech. Available in 5 different designs, S-Rib, M-Rib, L-Rid, Microwave and Georgian style, the Alutech Trend is perfect for a modern contemporary or traditional period house and can be matched to your house or garden with a range of standard colours and different finishes. The Alutech doors are available up to 6000mm wide.
The Hormann garage doors is made in Germany and is a family-owned company who offer a range of sectional doors perfect for every space including the RenoMatic and the LPU. The RenoMatic uses a 42mm thick insulated panel, available in 2 sizes, the M-Rib or L-Rib. The LPU is available as a 42mm thick or 67mm insulated panel. These are available in S-Rib, M-Rib, L-Rib, D-Rib, T-Rib and Panelled styles.
There we have it, those are the main features of Roller Garage Doors and Sectional Garage Doors. With so many different options and styles, we hope this helped you to choose the right door for your garage.