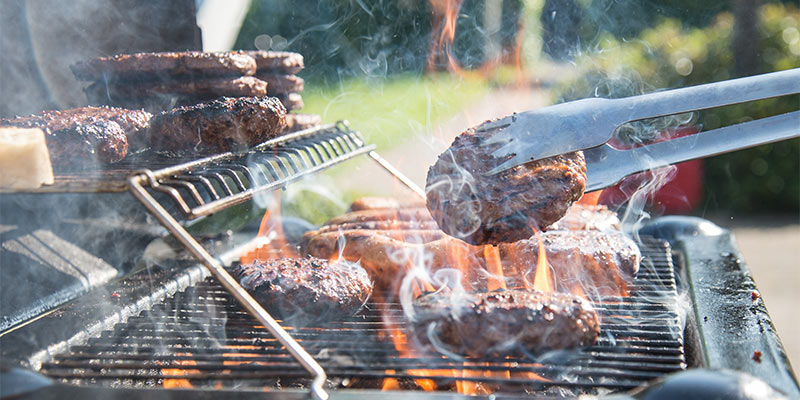 The days are getting shorter, and school is back in session, but it's not too late to throw an epic BBQ party to enjoy those last warm days. There's no such thing as too much when it comes to the end of summer, especially when you celebrate with friends and family. Here's how to host one last hurrah of everyone's favorite season.
Choose the location with care
This is not the time to throw an impromptu get-together. The last big BBQ party of the season should create lasting memories. You'll need plenty of space for tables, chairs, and lots of friends. Many city homes are crammed quite close to one another, so a fenced garden will keep you from disturbing neighbors and provide you a bit more privacy.
Make a perfect photo backdrop
Set up a designated photo corner using the fence as a backdrop. You can arrange props, chairs, or even suspend an empty frame to capture the perfect memories. Consult with an expert in hardy landscaping and durable fencing to update your garden before hosting a party.
Designate a custom hashtag or spring for a Snapchat filter, and ask your buddies to tag their posts. It's a fun way to share memories for days afterward. Keep everyone plugged in by providing a power strip and a few extra charging cords.
Transform your space
Outdoor decorations are like icing on a cake. The warm weather, blue sky, and green grass are the perfect backdrop for a colorful celebration. Use zip ties to attach decoration to your privacy fence, or go all out and string up lights or paper lanterns for some real flair. You don't need a theme for the party, but choose a few colors that will make your garden look festive.
Serve great food
Great food is what the day is all about. Take advantage of fresh, seasonal produce and spotlight those late-summer flavors in a menu that you can prepare in advance. Cook and prepare as much as possible ahead of time so you can enjoy the party with your friends.
You'll need all the standard beverages like soda, juice, and water, but a great party should always have a unique drink element like a signature cocktail or a Bloody Mary bar.
Plan entertainment
Although conversation may be enough to keep your party afloat, consider setting up a few simple games to break the ice. Oversized classic board games are a hit right now — consider putting out garden Jenga, lawn darts, cornhole, or a themed ring toss.
Play summer hits
Put together a festive playlist that captures the hot songs of the season. Whether you line up "The Boys of Summer" by Don Henley or "Summertime" from DJ Jazzy Jeff and the Fresh Prince, there are plenty of upbeat summer hits to give your party a boost.
Indulge your sweet tooth
Single servings of desserts are sure to be a hit. Hand pies made with the last of the summer strawberries are sure to be a hit. You can also carve a watermelon and serve a mixed fruit salad inside the rind for a healthier option.
BBQs capture summer
Don't let the last days of summer pass without enjoying a final outdoor BBQ with family and friends. With the right mix of food, a few games, and a menu that captures summer's magical flavors, you can give this year's epically hot summer a fond farewell.