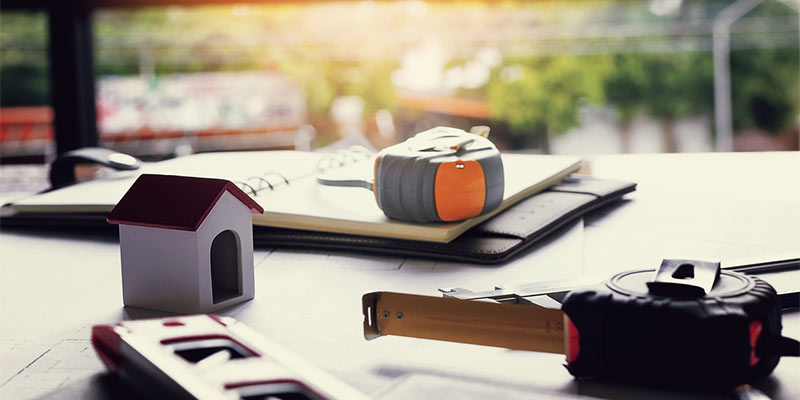 Renovating your house can be like breathing new life into your old home. Renovating old houses are extremely rewarding and there are lots of work to be done.
You will go through several questions and doubts in mind. Preparing well in advance will make the whole process go smoothly and keep things in the budget.
However, there are certain things you must consider before renovating your old house.
5 things to consider before renovating your house:
1. Money: Money is probably the most important thing people should prepare for when it comes to home renovation. It is extremely important to set a budget for the whole process, and stay in that budget.
You can get one of the best advice on the budget from your friends or family who have done a similar renovation before. Also, talking to the contractor properly will give you a good idea on the expenses you are going to encounter.
If you are low on the budget then taking a short-term loan can be a pretty good idea. Getting a loan online is pretty easy and common nowadays. Crediful has this article, https://www.crediful.com/best-short-term-loans-for-bad-credit/, that will show you the best short term loans even if you have a not so good credit history.
2. Contractors: There are tons of contractors out there to choose from when it comes to home renovation. However, the best way to choose a contractor is by asking your neighbors or family or anyone who had done a renovation in his home.
This way, not only you ask their advice but you can also check out their home to see how well their contractor performed and if you like the work, you know what to do, so a word of mouth can be the best choice to go for when it comes to choosing a contractor.
3. Do a test on the colors: Have you ever colored your rooms and after it was done completely, what did you realize? Probably, you liked it, and probably didn't.  Well, it is a common thing to happen. We often commit mistakes choosing colors, carpets, fabrics, etc.
The best way to avoid this is by taking as many samples as you can. Take samples of all colors, carpets, and fabrics that you want to decorate your room with and see if they actually look good.
For colors, take a cardboard and color it with whatever you think might look good and hang it on the wall. Then study the color throughout the day on different angles and different time depending on how the sunlight falls on it. Do this with all the colors you want and choose what you think is good. Putting multiple colors on the walls is a common trend nowadays, try it out too!
4. Go for energy-efficient appliances: Renovating the house is expensive enough already, and by putting on appliances that consume a lot of energy will just add on to the expenses.
You can save money on it by purchasing appliances that are energy efficient. By purchasing these energy efficient appliances, you will not only consume less energy and provide a positive impact on the environment, but also, it prevents any unexpected rise in your electricity bill.
5. Do a Check for Rot: Before starting the project, it is extremely important to check for Rots in the walls. Rots generally appear in areas which are badly ventilated so mainly your basement.
Watch out for them on the walls and under your carpet. Getting rid of rot will cost you a good amount of money, but it will definitely be helpful in the long run. Thus, make sure to get an instructor and do a check on it before starting the renovation.
Conclusion
There you go! These are the 5 things you should consider before renovating your house. Good luck on the renovation.
If you have renovated your home before, then make sure to share your thoughts with us on the comment section below!