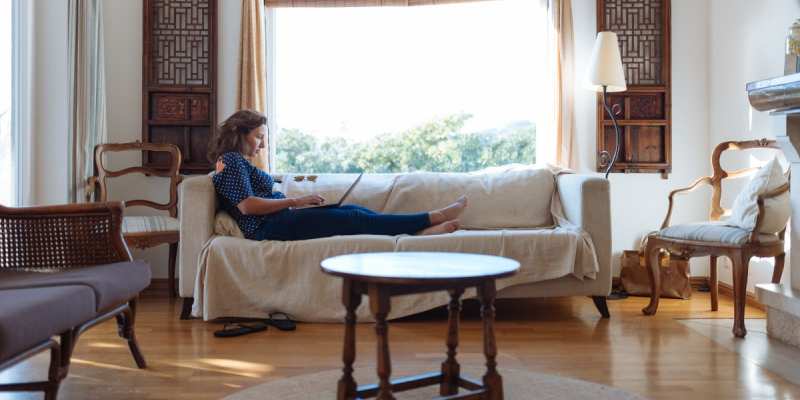 Furniture significantly affects your health, comfort, image and efficiency. So whether you are buying furniture for an expo stand. your home or office, here are some suggestions.
Top tips when buying new furniture
Have a clear budget
This might seem obvious but having a clear set budget is the most important step of buying new furniture. A specific spending plan prevents you from getting stuck mid-shopping or ending up without some important pieces.
List why you need new furniture
Furniture is functional. It is used to solve problems depending on how the space functions to you. For instance, in a business space, you need employee and client friendly furniture. While the home requires more comfortable and decorative furniture.
Are you getting new furniture to meet any special needs? It could be health, disabilities or an event where you must make an impression.
Determine a style and colour theme (Use sample swatches)
Avoid shopping for new furniture on impulse. You might just end up with a wide range of furniture that doesn't blend at all.
What is the colour scheme for your space? Knowing your style will give you confidence and flexibility as you shop. It also means you will buy lush furniture that perfectly blends with your environment.
Compare quality and prices
Sometimes, two pieces of furniture can be almost identical but if you pay attention, you will notice a price and construction quality difference.
Check construction quality to ensure you get long-lasting and sturdy furniture. The higher the quality, the more the comfort, value, durability and class.
Don't forget to thoroughly check the furniture for rough edges. Open the drawers, pull the removable parts and sit on the reclining chair.
If you are shopping online, read and go through all 'verified-buyer' reviews. Read specifications to ensure that the furniture is rust-proof, support adequate and well-finished.
Factors that affect price and quality include:
Materials – Eco-green, real wood or simulation?
Design – Custom, adaptation or reproduction?
Detailing – Plastic moulded or hand-carved?
Manufacturing – Mass produced or handcrafted?
Determine your space
You want to have sufficient table and seating pieces without cramping your space. How many people do you plan to accommodate? How many rooms are you furnishing?
You can try sketching your space or room on a piece of paper. Remember to include permanent things like walls, hallways, windows, ceilings and floors. Pay attention to every detail of your space to help you envision your new furniture's placement.
Check out all the furniture styles
Are you for matching furniture or you'd rather mix n' match different styles? Don't be afraid to explore your creativity and create the space you want. Different types of furniture styles include:
Contemporary – It includes bold colours, glass accents, metal pieces and sharp lines.
Traditional – It could be mahogany, antiques and their adaptations and damask upholstery
Eclectic – A mixture of different styles
Country – Includes painted wood, soft cushions and floral prints
Choose the best fabrics
You don't just want a comfortable chair, you are also going for class, eye appeal and durability. Here is where fabric choices come in.
If you are buying upholstered furniture, tightly woven fabrics are probably ye best. Yes, the thickness of the fabric is important. However, the number of threads per square inch significantly affects longevity.
Common natural-fibre upholstery furniture fabrics include:
Flax/Linen – It is crisp, strong, durable and resists heat better than cotton. However, flax is prone to damage under intense light and colour resistance.
Cotton – It is soft, limber, durable and blends perfectly with their fibres. Still, it is likely to mildew in damp weather and disintegrates in intense sunlight.
Silk – It is lustrous, soft and beautiful but fragile and difficult to clean.
Wool – Impressively durable, resilient and springy. Remember to moth-proof the furniture before use.
Common synthetic-fibre upholstery fabrics:
Nylon – It is the strongest and most resistant fibre but still sensitive to excessive sunlight.
Polyester – This is a strong and durable fabric that tolerates sunlight and blends well with colours.
Olefin – A strong fibre with a stain-resisting quality.
Let someone else accompany you to furniture shopping
Take one or two people with you and put their opinions into consideration. It is best if the said people will also use the furniture. If it is home furniture, take your family with you. Go with a colleague or associate if the furniture is for office use.