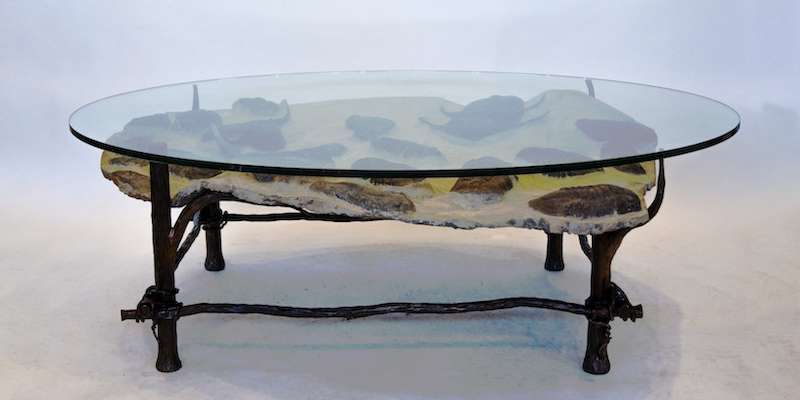 If you want to create exclusive and unique furniture by using organic materials like rocks that looks simply one of its kinds, you must use geode rocks that are excellent for the purpose. For sure, no two pieces of geode furniture would ever look the same, and you can own designer furniture that bears the marks of your individuality. When you buy custom Michal geode furniture, it becomes your trademark furniture and stands out from the crowd by grabbing all attention. Geode furniture and artifacts, particularly geode tables, are truly designer pieces of furniture that speak of elegance and class and enhances the aesthetic appeal of the place many more times.
Cost and rarity of furniture making materials make it look exclusive and unique besides demonstrating sheer class that creates outstanding appeal. Geode rocks are just the kind of materials that possess these qualities and hence most attractive for creating splendid furniture pieces that look gorgeous, which is why designers and furniture makers are relying more and more on it.
Give an organic touch
To give an organic touch to your home décor, there is nothing better than geode tables that look splendid. Although geode tables are most popular, you can also think about geode lamp or accessory and even an agate table to add variety to your collection. Geode furniture adds more aesthetic value to the interiors of homes and offices and creates incomparable looks that also speaks about the taste and style of the owner. Therefore, it is natural that there is a special demand for geode furniture for people who believe to possess exclusive items and ready to pay for it.
What makes geode furniture unique?
Geode is a natural rock found in outer space that makes it so special and this rare item is expensive too. The rare pieces of rocks are actually volcanic rocks formed inside soil or bubble as the mineral trickles into space and harden over time to form a solid mass of rock with an extremely hard exterior. The irregular shape of geode enhances its appeal by ensuring that no two pieces would ever be identical that makes it unique. Although it is very rare to find geode in any regular shape, you could come across circular or oval shaped geode with flat or rounded bottoms and some with convex shaped tops.
Colorful rocks
The naturally formed geode rocks consist of different minerals like amethyst, quartz, citrine, calcite, barite, and gypsum and exude different colors that create a beautiful spectrum of colors that reflect from the rock surface. Purple being the most popular color in geode furniture, the majority of furniture makers uses amethyst geode. Those who prefer dark blue color would benefit by choosing Celestine geode while many more colors come from other minerals in the rocks.
Asymmetrical shapes have unique appeal as evident from the popularity of the irregularly shaped geode rocks for making table tops. When placed on a creatively crafted metal or wooden frame, the table looks stunningly beautiful.