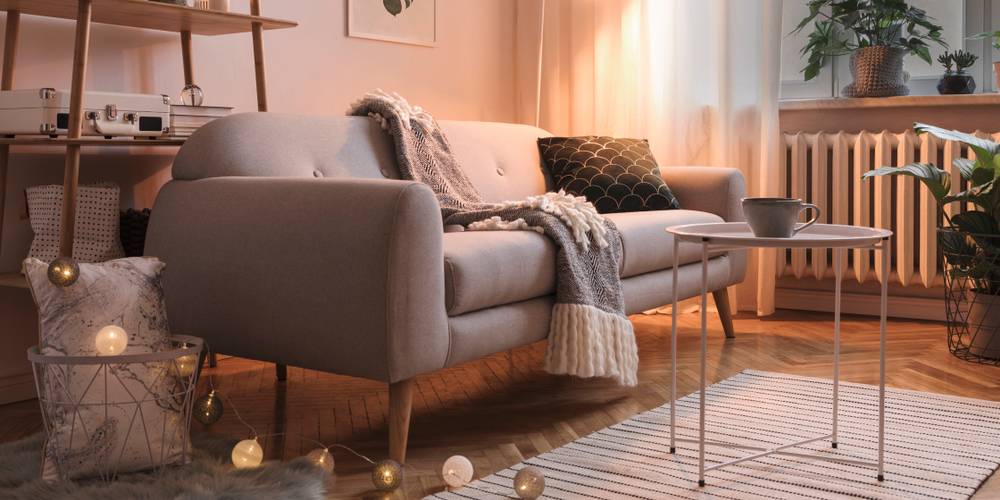 We all like oak which makes it a very receptive flooring choice in our home.
It says elegance and class is present in the home, especially in the living room ore areas where you choose to entertain. It's a known fact that oak is the longest when it comes to appeal and people are not in a rush to replace it like other flooring styles. It is mainly down to the timeless look that oak presents long after its installation.
It can however be expensive to implement throughout your home, but that does not mean you cannot have it perfectly replicated at a much cheaper price through Luvanto luxury vinyl flooring.
Difference You Can't Tell
After decades of design and testing, luxury vinyl tiles and boards have managed to create multi-layered products that not only perfectly replicate many different shades of oak.
There are other factors at work to protect your flooring against the tests of time that come along. Hard ware layers and anti-scratch and stain properties work to keep the floor in its original state and ensure that the minimal amount of work is required to keep your oak floor replica as clean as the day it was laid.
Certainly, a welcome benefit on those occasions when cleaning is required.
Differences You Can Feel
What you get in the way of additional benefits over a real oak floor speaks volumes when it comes to comfort.
Real oak floors can be hard against vinyl flooring that is naturally comfy underfoot, and whereas vinyl is perfect to accompany underfloor heating, real hardwood oak flooring is of no benefit due to its propensity to split with rising temperatures.
Oak can also suffer water damage with spills and leaks, where vinyl fully protects with water resistant technologies developed over decades.
Eco-Friendly
Many of us are conscious about the environment and especially the number of trees cut down to make hardwood flooring. Even renewable woods sometimes don't provide us with complete comfort.
Vinyl is an eco-friendly product compared to how it was when it first came into market, providing layers that don't use dangerous chemicals and excess waste can be easily cut and put in a recycle bin. It also does not require specialist chemicals to clean ensuring that no money is spent on products that are not environmentally friendly.
When it comes to oak styled products, Luvanto luxury vinyl flooring is a cheaper alternative that lasts longer and is as solid a return on your investment as oak itself.