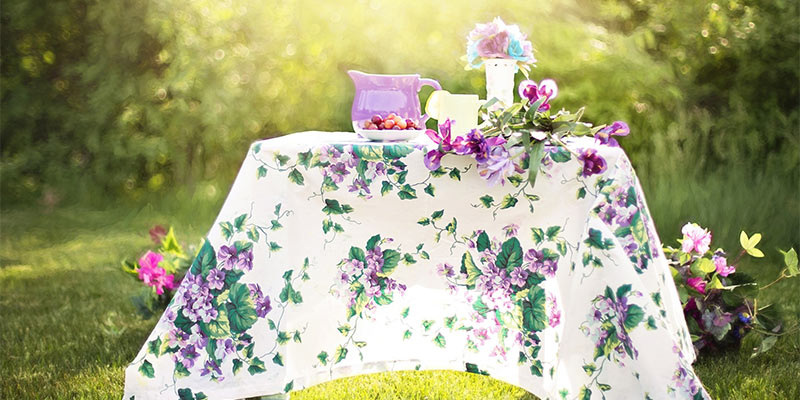 At last summer is here and we can get outside. The garden becomes part of our home once more and not just the place that you store the bins! Is your garden looking a little sorry for itself after the long winter months? It's time to get your gardening gloves on and give it a super summer makeover. Then you can invite all your friends over for a BBQ to show it off.
Out with the old
The first thing you need to do is clear out all of the winter dirt and debris. Clear out all of the rubbish, dead plants and fallen leaves. You need to be organised and get hold of some containers to store them in before you take them to the tip! Then beg, steal or borrow a pressure washer. Of course you can buy one if your budget is big enough!
Pressure wash the decking, patio, and pathways to get them looking brand new. If you can't afford any new garden furniture, you could try washing your old ones and give them a new lick of paint or varnish.
Green fingers are needed
Even the smallest and simplest garden needs some plants in it! If you have areas of soil, it is a good idea to find out what type of soil it is. You will need to choose the plants that are most suitable for the pH, clay content and so on. Otherwise they may not thrive and you will have wasted your money.
If you are planting in tubs it is easier because you can buy compost from the garden centre. Choose varieties that fare well in a drought as pots can get dry in the summer. Trailing plants are most suitable for hanging baskets. Don't forget some foliage plants, such as Ivy, to fill up the gaps.
Planting flowers is a lovely way to attract wildlife to your garden and do your bit for the environment.
Create a centrepiece
Every garden needs a 'wow' factor and nothing does this better than a hot tub.  Quality Hot Tubs are a fantastic investment and will last you for years to come. They provide a talking point and somewhere to hang out, even if the evenings get a bit chilly. You will need a power and water source nearby and a flat surface to position them on.
A built in BBQ or a water feature are other options. Make sure that you locate the water feature somewhere near a water source so you don't have unsightly pipes trailing across your garden.
Finishing touches
This is where you can let your imagination run riot! Hang up some pretty fairy lights that twinkle in the dark. Get some scatter cushions in vibrant colours, or you could even make your own if you are handy with the sewing machine.
Light some tea light candles and invest in a portable speaker so that you have some tunes at your summer gathering. Now you have the perfect garden ready for some summer fun!