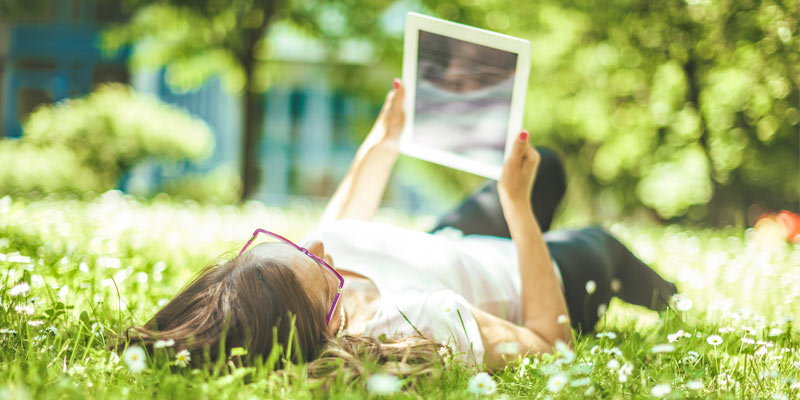 Looking for gardening tips & inspiration online? Check out our top ten picks.
For a wealth of online gardening resources, I heartily endorse these ten great communities. I haven't attempted to rank my choices, so the order you'll find below is random. This collection is geared toward my interests, too, so I can't claim that my list is comprehensive. I hope you'll find it useful!
Gardenweb is the Internet's leading gardening site for a very good reason. You'll find a collection of different forums here devoted to every topic under the sun. Whether you need sage advice about your local growing climate or just want a houseplant recommendation, somebody at GardenWeb can help.
As you'd expect from the name, Tomatoville has a rather narrow focus. There's nothing wrong with that, though, and tomatoes are one of the most varied and rewarding plants available for your home garden. Ever raised 'Green Zebra' tomatoes? Then whether you know it or not, you've enjoyed the handiwork of expert grower Tom Wagner. Tomatoville is where you'll find more seasoned and informed tomato enthusiasts like Tom.
3 Permies
If your interest in gardening extends into sustainability – i.e., farming and homesteading, this permaculture-focused site may be right up your alley. Besides a ton of useful information, you'll also find forums divided up geographically. This feature can guide you toward lots of great events, jobs, and resources in your local area.
4 Cacti & Succulents
Cacti are a personal passion of mine. I started my self-education on the subject at GardenWeb's cacti & succulent forum, but over time I've discovered a lot of other great online resources devoted to this topic. Right now two of favourites are the cacti & succulents group at Yahoo and the forum of the British Cactus & Succulent Society.
5 Twitter
This social media juggernaut does a lot more than just keep you informed about what celebrities are doing. There are a surprising number of gardeners on the network, and some dedicated hashtags yield bountiful amounts of gardening advice. @Xitomatl and I actually run a discussion like this every Wednesday from 9-10 PM EST. Check it out by looking for #SeedChat. Other recurring discussions worth looking at are #TreeChat (Tuesday afternoons around 2 PM EST) and #GardenChat (Every Monday at roughly 9 PM EST).
6 Flickr
If you believe a picture is worth a thousand words, Flickr might be your ideal online gardening spot. This network has some excellent general gardening photos, and there's also a dedicated pool for snapshots related to container gardening.
This forum is a lot smaller and cosier than the behemoth that is GardenWeb. It's a very friendly place that runs heavily towards home gardening. Give it a try if you're looking for some extra-domestic gardening advice.
8 Instagram
Instagram can be a great way to find out about all sorts of different gardening trends and even showcase your own across the web. Using a service such as Vibbi can help you create more leverage for your account and get it seen.
Now that the terrarium fad is dying down, it looks like carnivorous plants might be the next big thing in gardening. If you'd like to learn more about either of these topics, stop by the Terraforums or the International Carnivorous Plant Society forums.
10 Guerrilla Gardening
Even if you don't have a plot of land to call your own, you can still garden! The guerilla gardening forum is a terrific resource for finding both general advice and community-specific opportunities to meet up with other guerrilla gardeners.