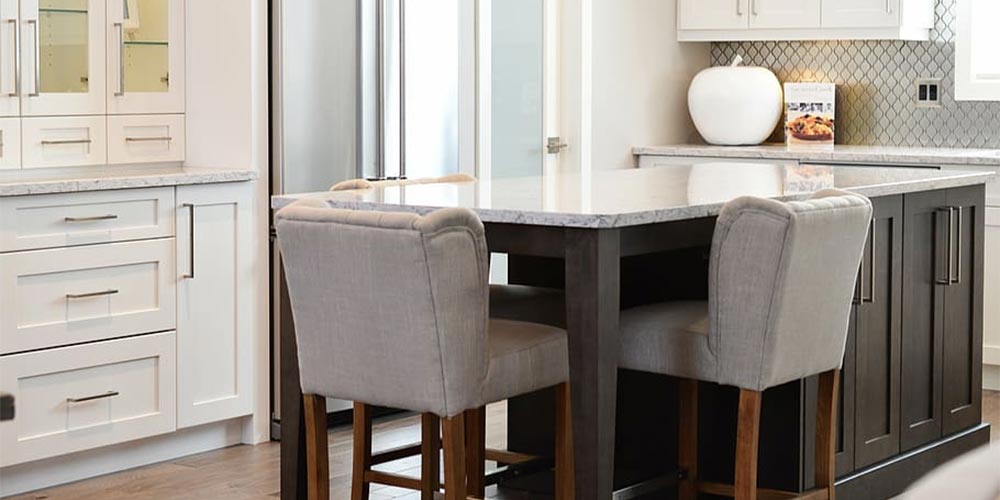 Do you feel like your kitchen is lacking where style and elegance are concerned? Does it feel like the kind of space that you could find in any old home without any unique or defining features? If so, you're not alone, as homeowners are often looking for ways to update and improve the look and functionality of their kitchen. If you are aiming for a high-end look, we've got three updates that will help you to achieve your goal. Whether you pick just one or embrace them all, you're sure to be thrilled with the results.
Invest in Professional Grade Kitchen Appliances
Here's an upgrade that comes with a pretty high price tag, but the results will be nothing short of stunning. If you fancy yourself a home chef and want to level up your cooking game, then professional-grade appliances are the way to go. These are meant for professional chefs, so you can bet that they're going to transform the way you prepare and cook meals.
Besides them being much higher quality, they are often larger in terms of capacity. So, before you invest, be sure to consider how they will fit in your existing layout. You may need to re-work the kitchen and undergo a full makeover.
Install a New Worktop
Another way you can instil some elegance and sophistication into your kitchen is with a new worktop. You can upgrade the material by choosing quartz or granite, both of which are beautiful, stylish and popular. There are even companies that can install worktop overlays, which makes for a quick and simple installation project that won't require demolition of any sort. You can look into companies such as granitetransformations.co.uk for more information.
If you don't want to do an entire gut job of the kitchen, be sure to choose a worktop that works with your existing colour palette and design. Sticking with light neutral shades is usually the safest bet and will still be eye-catching.
Increase the Amount of Lighting
Lighting is vital when you're preparing and cooking meals, but did you ever stop to think about how it affects the overall aesthetics and atmosphere in the space? The light fixtures you choose should add to the design rather than just blend in. Although they should be strategically placed, you can do that while also making a statement.
Professional designers often recommend that you combine styles and designs for a customised look. This could mean a blend of overhead lighting, with pendants and under-cabinet lighting. It's also better to have too many lights than not enough, as you don't want dark pockets in the kitchen while you're in the middle of preparing a meal.
The Kind of Kitchen You'd See in a Magazine
By the time you finish with your kitchen update project in 2022, you'll be left with something that looks like it came straight out of a design magazine. A high-end kitchen isn't difficult to achieve; it's a matter of making smart design choices, upgrading the materials and looking at how everything works together as a whole concept.