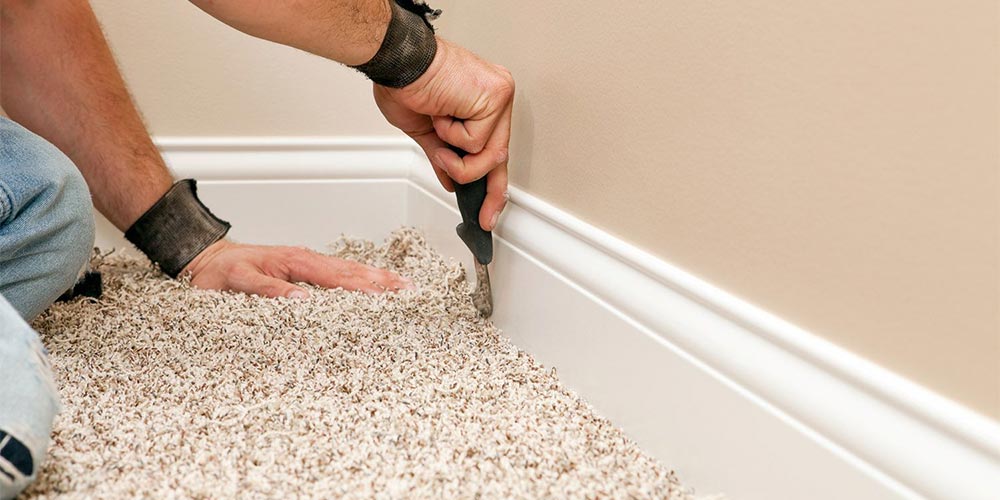 Homeowners and buyers tend to have divided opinions about carpeting. Some people may feel like it's outdated or requires too much maintenance, while others see it as the epitome of luxury. No matter what camp you're in, you should know the advantages and disadvantages of carpeting before you go for it or dismiss it altogether. This might allow you to discover benefits to carpeting you have not considered, or drawbacks you weren't prepared for. Let's take a look at some of the pros and cons of carpeting your home.
Pro – It's Soft and Comfortable
The biggest benefit of carpeting is how it feels. If you have children, there will be fewer chances for injuries as carpeting absorbs shock better than other types of flooring. You'll also be able to enjoy your floors barefooted. If you live somewhere that gets cold, carpeting won't need to be heated as much as hardwood floors. This is the best option if you value comfort or if you like walking or laying on your floors without needing anything else.
Con – Huge Gaps in Quality
One of the issues with carpeting is the huge gaps in quality and craftsmanship. If you deal with the wrong supplier and fitter, you might end up with a poorly done job and bad material. Some carpets will have shedding issues, for instance, or harmful synthetic fibres and chemicals that can get into the air and cause respiratory issues.
This is why you need to be very careful with who you buy your carpets from and make sure that they're a reputable company. They should also be able to tell you how they source their carpets. Look for a company that has been in the business for many years and have products from some of the best names in the market, so you can rest assured that you'll get something of quality. If you're looking for a great supplier, you should check out aflooringboutique.co.uk.
Pro – Will Instantly Elevate a Living Room
It's estimated that about 43% of houses in this country have carpeted living rooms, and if you are looking for a room to add carpeting, then the living room is the best choice. Carpets are not something all homebuyers will love, but a nice carpeted living room has something comforting and luxurious to it. This is something buyers with children will particularly love as it makes the floors look safer as well.
Con – They Require More Maintenance
Taking care of carpeting is about more than vacuuming it regularly. That's part of it, but you'll also have to have it deep cleaned from time to time. And even if you do everything you need to do, it will eventually start showing signs of wear. So, consider how much foot traffic the carpet will deal with and other factors such as pets to get an idea of how long your carpet will last before it needs to be replaced. You should also know that you may have to have the carpet spot treated from time to time if you have children or like to entertain.
These are some of the benefits and disadvantages of carpeting. If you are still unsure of getting your house or a room carpeted, speak with a good supplier today and ask as many questions as you can.