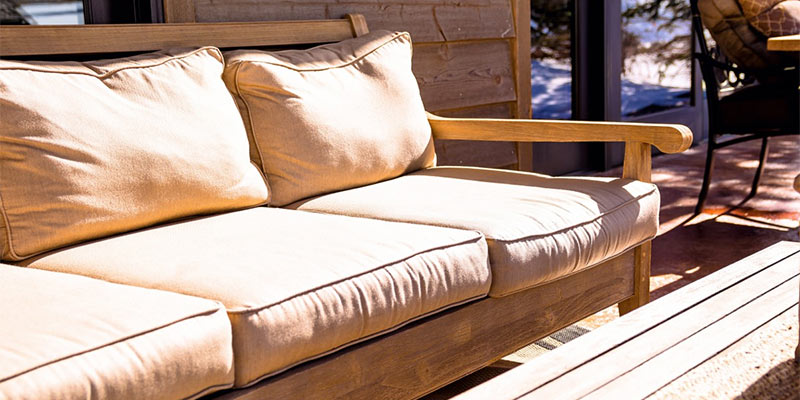 Outdoor cushions are subject to tear and wear over time. Once yours experience wear, it is time to make a replacement. Their fabric weakens and fades due to exposure to the harsh shifting weather conditions. Some also wear out with time due to extensive usage. The cushions can also get dirty over time. One should replace them to maintain clean spaces. While looking to replace your outdoor cushions, implement the following tips:
1. Consult An Outdoor Expert
Go for the company that upholds clients' satisfaction to high regard by providing exquisite outdoor furniture solutions. Consulting one or several can give you insight into what you need. Such people will let you know the right outdoor replacement cushions fabric and even the type of furniture ideal for your outdoor space. Go for the people who will offer genuine consultation sessions. Their expert advice helps in ensuring that you get the most appropriate cushions for your space. To access such people, use recommendations from friends and family, or search their websites and contacts from search engines.
2. Buy Cushion Covers
Once you buy outdoor cushions, go an extra mile and get their covers. These outdoor furniture covers are a sure way of prolonging the lifespan of your cushions. Measure your outdoor furniture to ensure that you get a cover that fits perfectly. Such covers help protect the cushions from fading. They also ward off dirt and water when it rains. They come in a wide range of colors, materials, and designs. You will be spoilt for choice. Bright and flowery colors are ideal for summer while waterproof materials are ideal for winter. Cushion covers will help reduce the costs of maintaining your outdoor furniture and complement your theme of choice.
3. Follow Weather Patterns
Changes in the weather are the main reason why outdoor cushions do not last long. To get value for your money, get seasonal cushions. You can purchase cushions that are ideal for each weather and replace them once there is a change. Winter cushions should be waterproof while those used during summer ought to be dust proof.
Additionally, you can use the same cushions all year round but replace them during those seasons that your households use them the most. This ensures that you get to enjoy the new cushions before they start being damaged by external factors while still new. Since most people enjoy being outdoors during the summer, replace the cushions around that time.
4. DIY
Replacing outdoor cushions can be an expensive affair in the long run. Making your outdoor cushions can be a good alternative if you aim is to reduce costs. You can search for tutorials on search engines, home improvement books, and magazines with DIY sections. Making the cushions by yourself helps you create the designs you like. Finding cushions that will fit your type of outdoor furniture may be hard. Making the cushions may be your only option. Cushion-making materials are easily available in stores near you. You could also purchase them from websites.