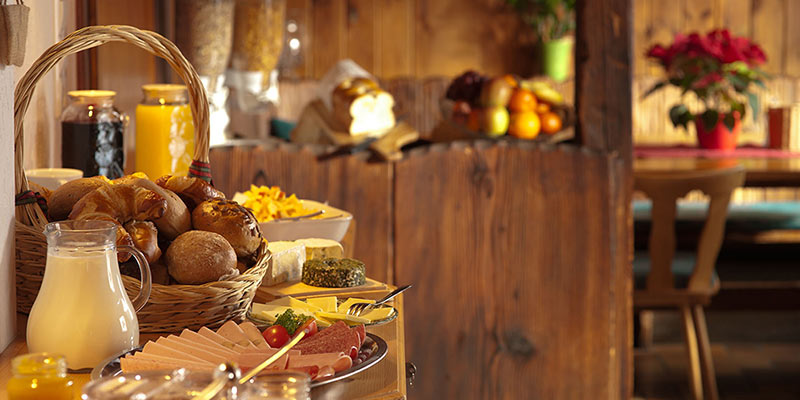 Nature inspired kitchens always seem to exude a calming, soothing feel. If you get it right, the ambience you can create will allow you to feel more in harmony with nature than anywhere else in your home.
Creating an authentic, natural space doesn't have to be difficult, but it probably requires a little more thought than just playing with floral motifs. Here are 5 ways to encourage nature into your kitchen and help to bring the outside in.
1. Emulate nature's materials
If you want to create a kitchen with an all-natural vibe, it makes sense to use the right materials and textures. Rely heavily on naturally occurring materials such as wood and stone in your kitchen design, wherever practicable.
Wood comes in a wide variety of shades and tones, offering much flexibility to the kitchen designer. Choose wooden kitchen units, either in a rustic farmhouse style or perhaps painted in a delicate cream or sage green for a softer finish. Top with a wooden worktop in beech, oak or walnut that has been oiled or varnished to bring out the natural grain. Alternatively, contrast the units with a granite or marble worktop for a real wow factor.
When it comes to flooring, natural stone flooring in slate, sandstone or terracotta is possibly more practical and forgiving than wood flooring, but if you already have a beautiful old timber floor or original parquet flooring, I would urge you to keep it. For an even more authentic feel, how about featuring an exposed brick wall?
Accessories your kitchen with wooden furniture – a country breakfast table or modern oak dresser would work equally well, depending on your design preference – and don't forget the utensils: wood, not plastic! Stay away from man-made and overly processed materials and textures – choose wicker, bamboo or cork and metal over high tech plastics.
2. Choose a natural colour palette
Your choice of colour scheme for your kitchen should reflect the shades that occur naturally in the world outside. Of course, earthy colours will always work – anything from whites and cream to greens and browns – but that doesn't have to mean a sludge coloured kitchen! Thankfully Simply Plastics has a variety of coloured kitchen splashback which can add colour to your kitchen.
If you prefer bolder colours, don't despair. The natural world is full of colour – just take a look at the rainbow! As long as you remember to steer clear of obviously synthetic shades, eye watering bright hues and fluorescents, and clashing colours, there's no reason why you can't have a naturally inspired colourful kitchen.
That said, a preference for neutral tones can turn your kitchen into a timeless classic with a natural vibe that never goes out of fashion. With toned down neutrals, your accessories and other features will stand out against the minimalist background, creating a tranquil and uncluttered space you'll love to spend time in.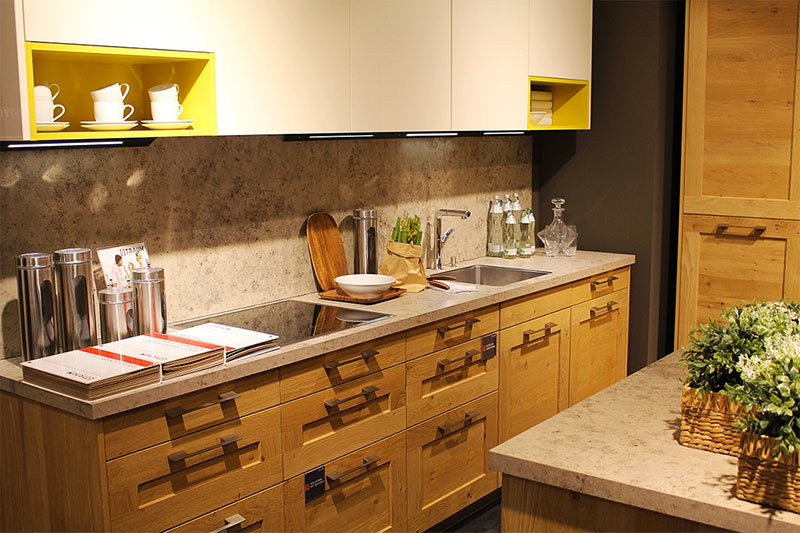 3. Add plenty of light
There's nothing more natural than a kitchen flooded with natural light to really bring the space alive. If you're planning a comprehensive kitchen redesign, see if larger windows, skylights or glass ceilings are an option. Could you connect your kitchen and conservatory to really bring the outside in?
This is where the professional services of a forward looking kitchen designer can really pay dividends. If you're located in the south of England, why not visit www.thebrightonkitchencompany.co.uk for inspiration.
On a smaller scale, perhaps the kitchen door could have glass panels, or the window dressing could be reconsidered with an aim to let the maximum amount of daylight in? Make use of all the natural lighting tricks you can possibly think of.
When it comes to artificial lighting, avoid harsh bright spotlights and neon striplights. Instead, choose softer, more natural alternatives for task lighting, perhaps adding pendant lights with pretty shades to complete your lighting design.
4. Borrow from living nature
There should be nothing more natural than the food we prepare for our family. Why not borrow from the world of plants and use natural ingredients and foodstuffs to accessorise and embellish your kitchen spaces?
Fruit and vegetables, grains and herbs are all kitchen staples that can be displayed to stunning effect to highlight the connection to nature. How about a wooden spice rack, with glass jars full of dried herbs and exotic spices adding to the ambience of the room? You could also have a green herb garden on your windowsill to provide you with a constant supply of fresh herbs.
A large fruit basket can be a wonderful kitchen table display, while many vegetables actually taste better when not refrigerated. The same goes for eggs – liberate them from the fridge and show them off on a rack or wired egg house.
Finally, complete the natural feel in your kitchen with a vaseful of fresh cut flowers and a few well chosen indoor plants.