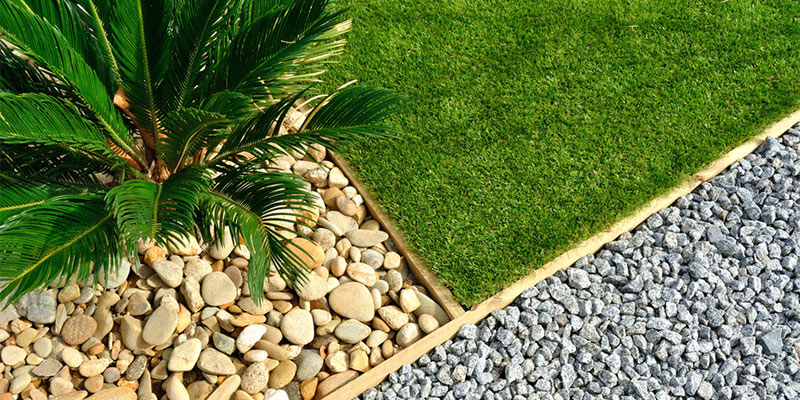 Your backyard is a place for summer. It's also the chance to increase the value of your home and feel house proud. Believe it or not, you don't need to spend thousands of dollars to get that perfect backyard.
There are four extremely simple ways that can help you transform your backyard into a thing of beauty. In this guide, we're going to take a look at four great ways in which you can change your yard for the better.
Plant Some Flowers
Sometimes it's the simplest of things that can make all the difference. Plant some colorful flowers and you'll be amazed at the difference it can make.
Try to opt for the most colorful ones. If you're an avid gardener, you can even grow them from the seed. Otherwise, pick up a bunch from your local garden center. They'll only last for a single summer, but they're so cheap that you'll spend less than $100 on flowers per year.
Build a Deck
A beautiful backyard is all about the memories you share in that yard. So many people have a backyard they never use, and it's a tragedy.
Installing a well-built deck will give your yard what it needs to encouraging sitting outside, holding family barbeques, and birthday parties. Those are the things that make a backyard that much better. Make it an active part of your home.
Decks can come in all shapes and sizes and can accommodate lots of different types of garden furniture. Call upon an expert to look at your yard and let them give you some suggestions on what works and what doesn't.
Think about Height in Your Garden
Levels in a backyard can completely transform how you view a garden. Don't just focus on those simple flowers we mentioned above. Think about how you can add dimensions to your yard.
For example, you could plant some trees or bushes to supplement your flowers. These are ideal because they'll also be there during the winter months when your flowers die off.
It may require some extra maintenance when it comes to sweeping during the fall and regular pruning, but it'll be worth it.
Install a Centerpiece
Every backyard needs a centerpiece if it's going to stand out from the rest of the street. This doesn't have to be anything flashy, and nor should it.
Let's take a look at some ideas for centerpieces.
First of all, you could install a pond in the backyard. Not only does this offer a great place for wildlife, the sound of running water will make your backyard that much more tranquil. Beyond the initial installation costs, this is an affordable centerpiece.
Or you might want to consider a swing for reading on those long summer days. They're also great if you have kids. It's helpful if you already have a strong tree to install it on, but it's far from necessary.
Finally, another option is to include some stone sculptures. It doesn't have to be the Garden of Eden, but some small stone sculptures can offer a nice contrast to the plants.
Last Word – Transforming Your Backyard is Easy
You don't need to have a green thumb to create a backyard to be proud of. For everything you can't do, there's always a professional on hand who can do the job for you.
The biggest expense is always the initial installation. But when you've already made your changes the maintenance costs are practically zero. And these are long-term changes, so you won't have to worry about your yard as the years roll on.
What do you want to do with your backyard?