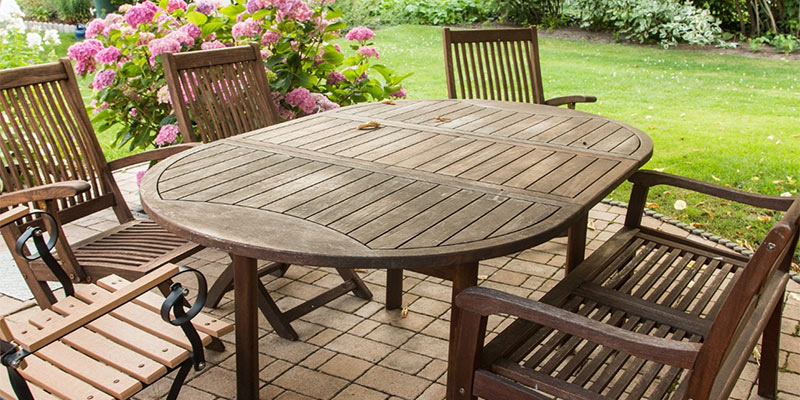 Spending time outdoors is one of the highlights of summer. You can make the most of the warm weather by having picnics at parks, or going to the beach. Unfortunately, these public places can get crowded during summer. It is not always worth it to head to the nearest beach but spend hours in traffic just to get there. As an alternative, why not make the most of your summer garden? Create an outdoor space that is not only inviting but good enough for entertaining other people.
Your summer garden can be an extension of your living space. If you have a patio, it can be a perfect venue for hosting summer barbecues and tea parties. If you don't have one, here are a few ideas that can serve as an alternative:
You don't need to build a patio to entertain guests during the summer. If you have enough space in your backyard, you can put a nice table and some chairs and cover it with a cantilever umbrella. For a romantic ambience, add string lights that will look great as evening sets in.
You can build a DIY pergola in your backyard using some cheap hardware materials. Make the space livelier by adding some fabric along the side.
Garden benches can also be a good addition for summer entertaining. Choose rustic materials such as wood or wrought iron.
If you do have a patio, choosing furniture that goes well with your summer garden means you have to consider the cohesion between your indoor décor and outdoor space. Garden furniture needs to be durable enough to withstand the elements. At the same time, it should blend organically with the surroundings. Here are some of my personal tips on choosing garden furniture:
Summer gardens are colourful and vibrant. I always love to complement the lively foliage by choosing garden furniture in colours that highlight the beauty of the surroundings. Most of my garden furniture are sourced online with the help of BestSpy.
Wood is a preferred material for most garden furniture, but it is prone to deterioration due to the weather. If you prefer wood furniture, make sure that these are not exposed directly to sunlight or rain.
Another stylish option for garden furniture is wrought iron. It lends a classic look to any space. Unfortunately, wrought iron can be bulky and prone to rust. Nevertheless, this is still a great option especially if you love the classic worn look of iron.
These days, rattan furniture has become increasingly popular. Whether made from synthetic or natural weave, rattan furniture looks clean, functional, and stylish. Direct exposure to the elements may cause damage to this material. If you will be using these outdoor, make sure to transfer to a shaded area when the weather starts to get cold.
Furniture is not the only addition to your summer garden that can spruce it up for entertaining. You should also pay attention to small details and additions that can make your outdoor space look more inviting. Here are some examples:
If you have sturdy trees in your backyard, why not consider hanging a hammock? It will be a perfect place for lounging on a warm afternoon reading a good book. Kids will love this too!
Are you a fan of DIY projects and have an arsenal of power tools? Build a DIY fire pit using slabs of stone. A fire pit ads warmth to your garden and is perfect for barbecues. Kids can roast marshmallows on the open flame, while adults enjoy cocktails.
Accessories such as pillows and cushions also tie together the look of your garden furniture. These are also a great way to introduce texture and compliment the colour scheme of your garden. Other accessories such as parasols are also helpful especially on hot sunny days.
Remember that you need to take care of your outdoor furniture as much as you take care of your garden. Harsh weather will damage and fade them, so you must be diligent in moving your furniture indoors when it rains or as the winter approaches.
Creating your own outdoor space for entertaining does help make the most out of summer. You can also showcase the garden you have worked hard to plant and cultivate.  Surely, it is the best avenue to let your personality shine, and socialise with new friends.