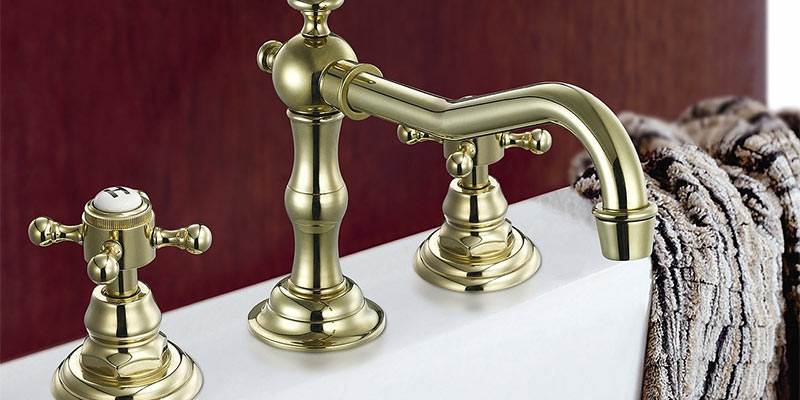 A place where we are usually alone, it is no wonder that the bathroom has provided a great location for many movie directors. Whether it's a nasty encounter in the shower, or getting caught with our pants down, let the following five movie bathrooms inspire you.
Once your imagination has been fired, get down to your local bathroom showroom, such as the Bathroom Discount Centre, to create the movie bathroom of your dreams.
1. Psycho: The most famous shower scene in the movies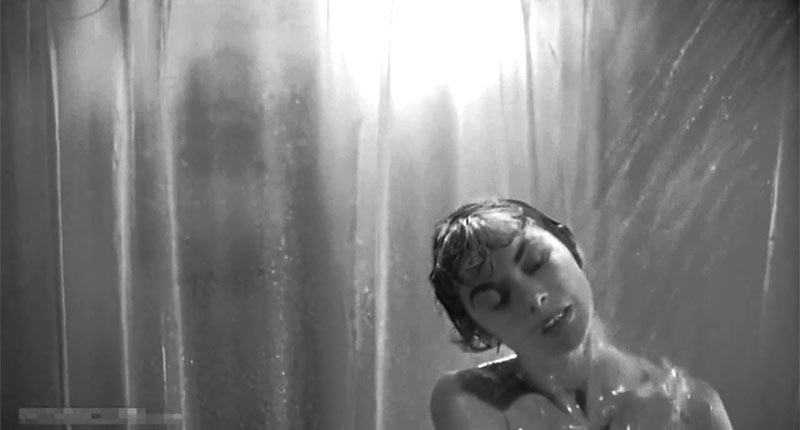 The murder scene in the shower shocked audiences back in 1960 and can still can produce a chill today. The music is a masterpiece which echoes the action of the slashing knife. Shot during a time of strict censorship, the scene conveys extreme violence through clever sound effects and editing, with no resort to graphic visuals. The blood was actually chocolate sauce.
Hitchcock had trouble with US censors, who claimed Janet Leigh's nipple was visible. After claiming he had edited the scene out (he hadn't), the film was shown to the board again, who subsequently passed Psycho for screening.
Bathroom inspiration: Clean minimalism
The minimalist look is achieved using the same tiles for both the floor and walls. The pipework for the shower is concealed, so only the shower head is visible. This is a popular and stylish feature of many contemporary bathrooms. Use of a space saving shower curtain – handy if your bathroom doesn't have room for an opening shower panel.
2. There's Something About Mary: "We've got a bleeder."
It's prom night. Ben Stiller is punching above his teenage weight with a date to take Cameron Diaz to the ball. After meeting her parents, he makes a quick dash to the bathroom where disaster strikes. In his haste he accidentally catches his crown jewels in the zip of his prom suit trousers. Agony.
With the zip well and truly stuck, Stiller has to face the embarrassment of seeking help from Cameron's parents. In the end, an ambulance is called and instead of going to prom, Stiller ends the evening in A&E.
Bathroom inspiration: Feature wallpaper
Try covering just one wall with a bold patterned wallpaper. Or if you are decorating a small cloakroom, with no moisture and humidity issues, cover the whole room. The built-in basin unit has a large useful counter top and under sink storage area for towels and toiletries. Clever wall lighting alongside a mirror can help to create mood and atmosphere.
3. Bridesmaids: "It's happening."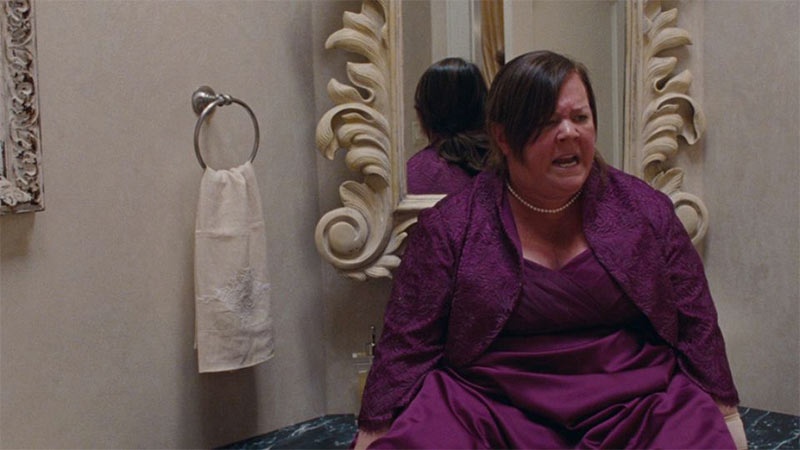 After eating at a Brazilian steakhouse, the bridesmaids all succumb to food poisoning. While this is bad, it is made worse as the illness strikes while they are trying on dresses in a snooty bridal shop. With only one bathroom, the girls are forced to improvise, with hilarious consequences.
The scene was not part of the original script, but producer Judd Apatow encouraged script amendments during shooting. Despite it being one of the films best loved scenes, the cameraman, Robert Yeo, claims that he is not a fan.
Bathroom inspiration: French style
French style has been used to create a room of elegance and charm. The ornate mirror, art on the walls, the vanity unit designed like an old chest of drawers and statement orchid all help to create that famous Gallic style. The recessed shelving and lighting are a great feature for storing and displaying towels and toiletries.
4. The Shining: Beware room 237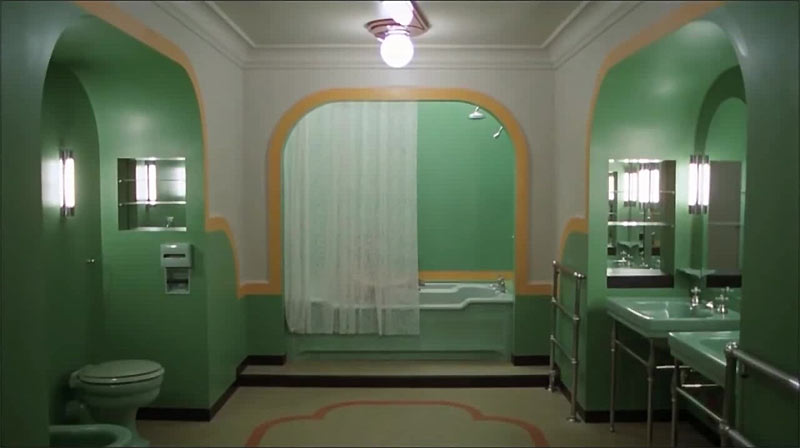 When Jack Nicholson becomes caretaker of the Overlook Hotel, his increasingly unstable state of mind is reflected in the old building's decay. In Kubrick's 1980 horror, the hotel is full of murderous ghosts. When Jack decides to enter room 237, his curiosity is spiked by the beautiful naked woman lying in the bath. But when he embraces her, he finds himself kissing the rotting corpse of an old lady. This not only makes us jump but highlights his growing insanity.
In fact, the significance of bathrooms in The Shining is important. The famous Here's Johnny scene also takes place in one.
Bathroom inspiration: Room 237 has a touch of Art Deco about it. The colour scheme is green, black and gold, with a stylised symmetry reflected in both archways, wash basins and decorative flooring. The use of mirrors, chrome radiators and towel rails underneath vanity units intensifies the 1930s feel.
5. Pretty Woman: "I'd love to be your beck and call girl"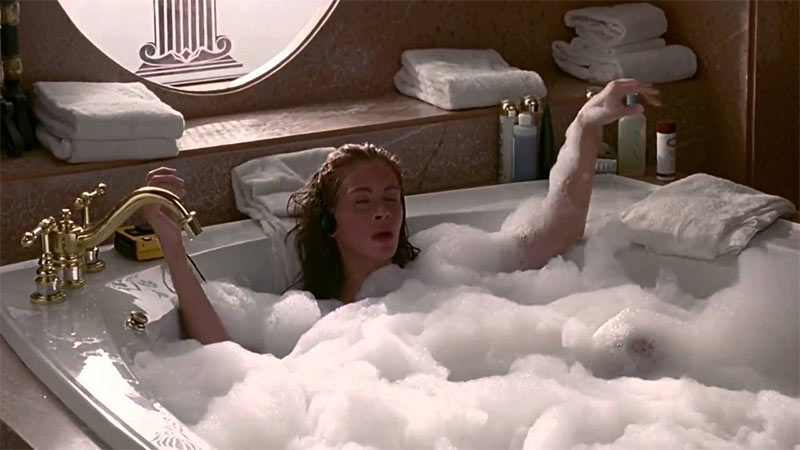 Julia Roberts as callgirl Vivian is luxuriating in a huge hotel bubble bath, while listening to Prince's Kiss on a Walkman. Her out-of-tune singing is disturbing businessman Edward's phone call. After ringing off, he asks her to accept a proposition of a week's work as his 'professional' girlfriend for $3,000. She accepts. The decision will end up changing her life.
In a world where showering saves time, this scene is a masterclass from Vivian in how to indulge in a bubble filled bath.
Bathroom inspiration: Turn your bathroom into a luxury spa. Listen to some music, light some candles and fill up the bath with your favourite toiletries. Gold taps and fittings, etched glass windows, white fluffy towels and marble all ramp up the glamour.