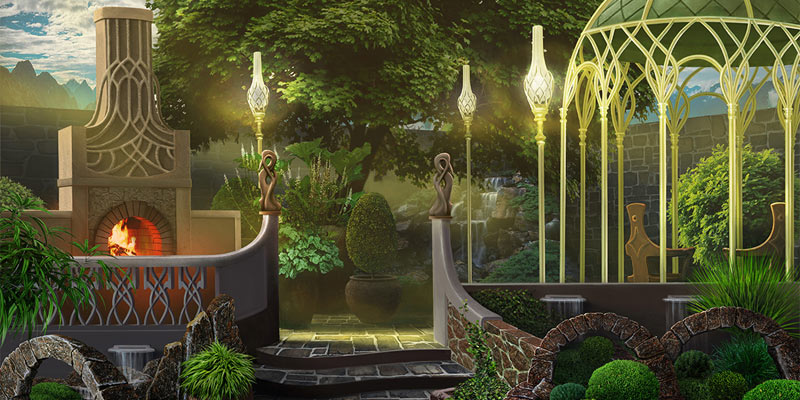 Gardens are a fundamental element of human culture that stretches back over thousands of years.
Movies are thrilling distractions full of ideas and excitement, and have danced on cinema screens for around a century and a quarter.
But which is better – gardens or movies?
Well, the good news is you no longer have to decide, since the designers at Budget Direct created this new series of gardens inspired by movies. In fact, you can even borrow some of their ideas – and think about choosing some of your favorite movie production design details to add to your back yard!
Blade Runner 2049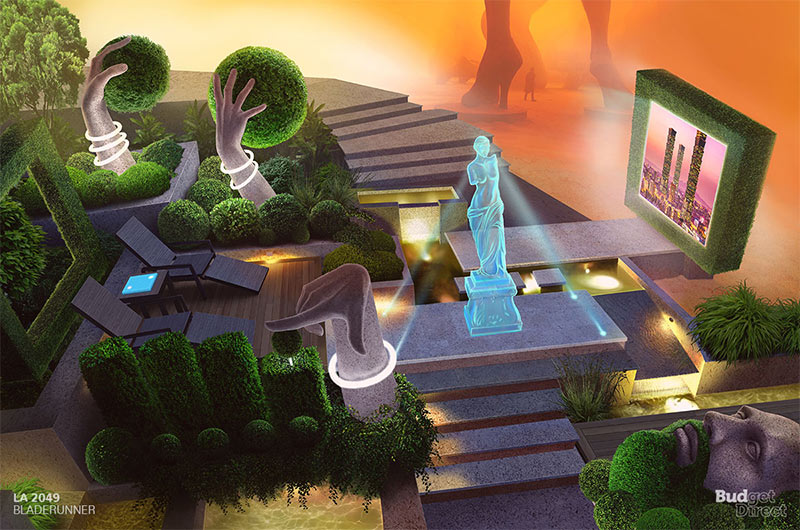 What will gardens look like in thirty years? Hopefully the world will come to its senses and we'll expand our green areas and harness the latest technology to give nature a chance. But perhaps we'll also start to integrate more futuristic elements too.
The latest Blade Runner film is a great place to start, since the franchise famously pioneered 'retro-futurism' – an aesthetic of the future that still retains bits of the past. Holographic Greek statue, anyone?
Star Wars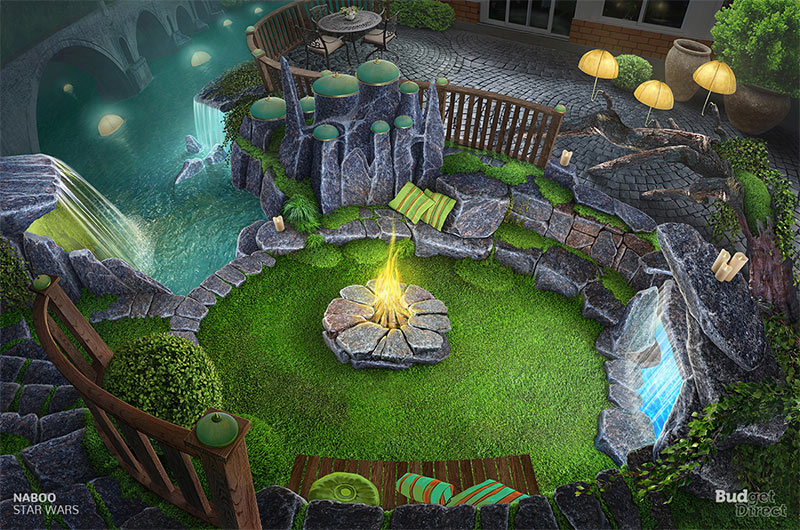 A long time ago in a galaxy far, far away, there were no garden centers, so the characters from the Star Wars prequels had to take garden features from the world around them.
That makes for a yard that is equal parts rustic DIY and fantasy-themed. The Lake Country of the Planet Naboo provides inspiration for a shabby stone fireplace, miniature waterfall, and grass-topped boulders. May the Ground Force Be With You!
Avatar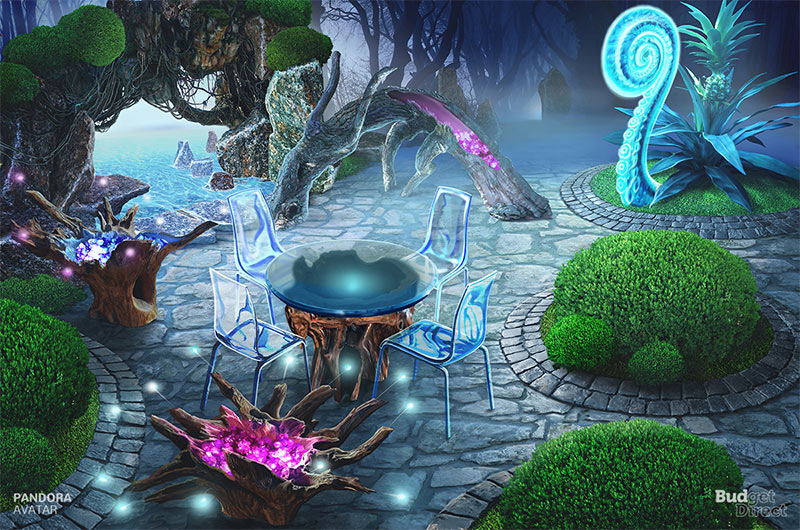 Few 3D blockbusters of recent years have celebrated (and re-invented) nature quite as much as the movie that kick-started the 3D phenomenon. And it makes sense, when you think of all those nooks and crannies in the garden (or Planet Pandora) that you just love to navigate and explore.
To create your Avatar-themed garden, however, you'll need a bit of help from technology. LED lights will visualize your trees' inner lives, while electric-blue up-lighting creates an otherworldly sense around your garden table at barbeques or when you're just sitting around waiting to be rescued.
Lord of the Rings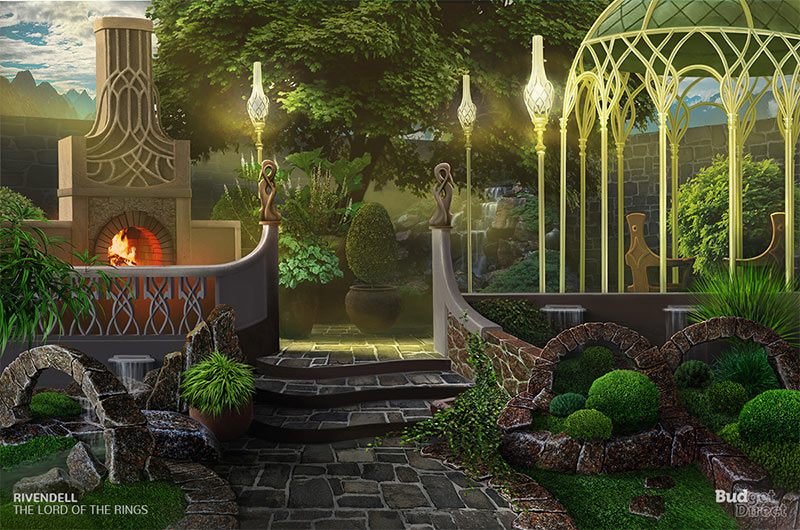 Rivendell, an Elven realm in the Middle-earth of J. R. R. Tolkien's Lord of the Rings cycle, was originally inspired by the hills of Switzerland and the dales of England. The movies, shot in New Zealand, added an antipodean air to proceedings.
A cobbled path and rock bridges will give your garden a timeless and even placeless touch, while Art Nouveau swooshes and swirls and Celtic knots on the furniture will conjure that fantasy feeling.
Alice In Wonderland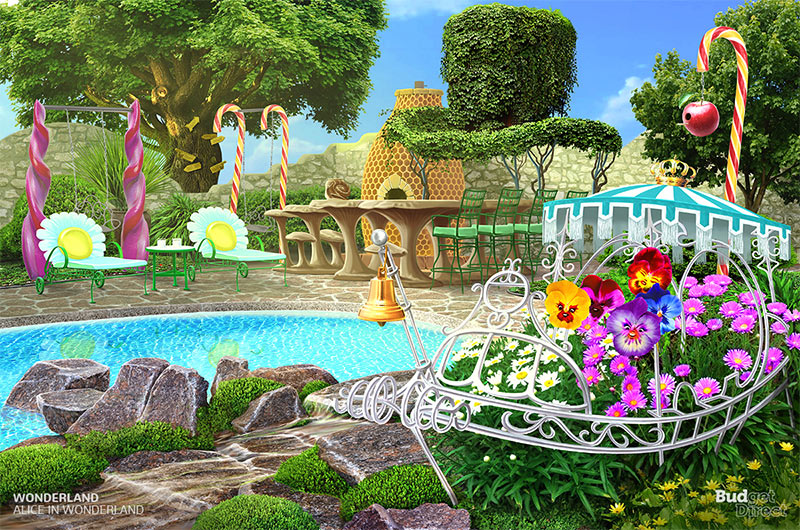 This is the one you were waiting for. What gardener hasn't drawn at least a little bit of inspiration from Lewis Carroll's tale, and the numerous movie adaptations that visualized it?
The trouble with Alice, though, is that unless you can magically give your flowers sentience and the birds and bees a human voice, you'll never quite get the magic touch you desire.
Or might you? The trick with Wonderland is it's all in your mind. Try being clever and imaginative with giving your plants and furniture double-meanings, and adding color and mischievy wherever you can. You'll never want to come back in through that looking glass!