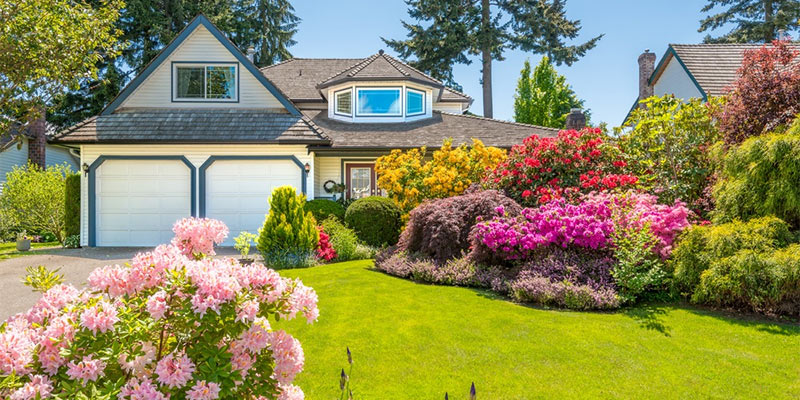 A house with a huge garden in front of it – this is a picture everyone envisions for a dream home. Well, owning a garden is easy but maintaining it is altogether a different story. Especially when spring arrives after the cold and chilly winters, a garden needs some help to get back its luster and get geared up to invite the spring in. If garden maintenance is not taken seriously, your garden will just be like that of the selfish giant and you definitely do not want that. So, take due care of your garden and never procrastinate on garden maintenance works. If you are an amateur in the field of gardening, then here are expert tips for garden maintenance that can let you beautify your garden like a pro:
#1 The Right Plant in The Right Place
The number one rule of garden maintenance is that you should give the plant the right location. It is always a good idea to decide where you would place a plant before buying it. A smart way of choosing the plant for a location or a location for a plant is to check online about its growing style and properties to ensure that it would not overgrow in the given space nor would be too small for the location. Also, the sunlight required by different plants varies greatly. So, make sure the location you choose has ample sunlight and is not overshadowed by a neighbouring plan if you go for a plant needing more sunlight.
#2 Plan the Garden Beforehand
Plan a layout with a perfect end picture in your mind. Some plants form small clumps and stay put and some expand and spread rampantly. So, plan the layout accordingly so that you do not have to go through the pain of moving plants around and replanting them. Explore the garden area and determine which spots receive the highest as well as lowest amounts of sunlight.
#3 Consider Plant Spacing
Consider the sizes of the plants and then organize them accordingly. This will help you maintain the space between two plants uniformly and thereby reducing your garden maintenance work of trimming and organizing. You do not want to overpower the complete garden with tall growing plants or even reduce the variations by only low growing plants. Large plants cast a huge shadow restricting the sunlight in your garden and low growing plants take up more ground space. So, a balance between the plant heights to get a good-looking garden with low garden maintenance.
#4 Fill the Gaps with Grass and Lawns
The lesser the open ground space in the garden, the lesser is the space for weeds to grow and the fewer the weeds, the lesser is the need of garden maintenance. Thus, cover all the open small spaces in the garden with lawn, ornamental grass clumps that do not spread too wide, small herbs and creepers. Consider getting a ground cover is the lawn is too patchy. This will save you a lot of time that is spent in mowing.
#5 Extensively Use Shrubs and Meadow Plants
Small shrubs are the easiest to maintain and the best part is that they provide a year-around presence in the garden. Also, meadow plants are the type of native plants that grow easily and need low maintenance and are extremely beautiful.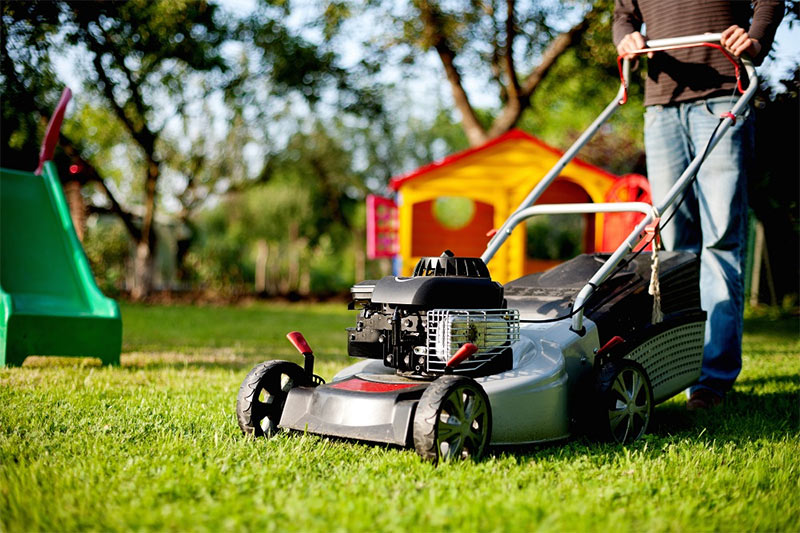 These tips ensure that your garden keeps gleaming all the year round. You may have noticed that these tips are so helpful that the need of garden maintenance is reduced greatly. Also, if you are still too lazy to do all the work, you can always hire a professional to do your garden maintenance work.