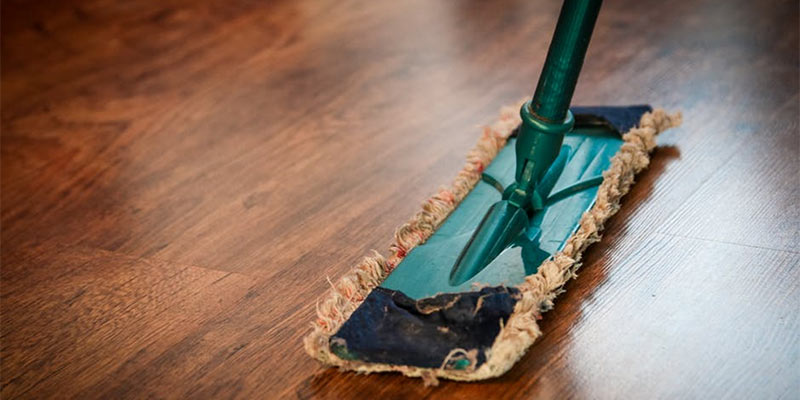 In life, mess happens. Whether you're at work or at home, there are going to be spills, splatters and stains that require your attention. Consumer cleaning products that you can find at the grocery store can get the job done, but if you're cleaning messes in large quantities, or you need something really heavy duty, it can be more beneficial to invest in industrial cleaning products.
These products are typically sold in bulk and pack a powerful punch when it comes to cleaning up your messes. Many of these products are sold online, so whether you're looking for a cleaner home as an individual, or a cleaner workplace as a company, the right supplies are only a few clicks away. Check out these five essentials for a cleaner life.
1. Bluewater Chemgroup – 30% Vinegar Concentrate
Ever heard of the old vinegar trick? Your parents or grandparents may have sprayed a mixture of vinegar and water onto their countertops when it came time to clean up. It's great on both a small and large scale for homeowners and businesses alike. Vinegar solution is a great way to clean surfaces naturally. Anywhere that people are eating, like businesses, daycares or the kitchen at home, can be cleaned with vinegar solution for a safe, natural clean. It's also nonirritating for sensitive skin.
2. CaviWipes – Disinfecting Towelettes
For quick messes, nothing beats a sanitary wipe. Whether it's a small spill, a quick disinfecting or something else that you want to clean up in a snap, try a wipe. CaviWipes come in bulk and contain alcohol for powerful sanitation. Schools and offices can give these wipes a try to prevent the spread of illness during cold and flu season; they're also great for maintaining cleanliness in the bathroom between deep cleanings.
3. Simple Green Heavy Duty Cleaner
Sometimes, the sheer number of cleaning products available on the market can overwhelm us all. When we've got a mess to clean up, we don't always have the time to sift through cabinets or janitorial closets to find the product specifically for the area we're cleaning. It's good to have an all-purpose cleaner that can be used on multiple surfaces to clean up multiple kinds of messes. Simple Green Heavy Duty Cleaner is sold by the gallon and can be used to clean industrial kitchens, professional equipment, floors, walls, bathrooms and much more. It cleans and degreases; it's also biodegradable.
4. Wet & Forget
For exterior surfaces like roofing, siding and support structures, a good exterior cleaner is essential. Wet & Forget is the perfect cleanser for those looking to get long term results out of their cleaner. To use Wet & Forget, dilute the product with water and wash over external surfaces like your home's or business's roof. The cleanser will begin to work instantly to remove mold, mildew and grime. What's special about Wet & Forget is that it will continue to cleanse every time it rains. You can truly wet it, forget about it and still end up with a cleaner roof than before. This product can be purchased by the gallon, so you'll never be left without the external cleaner you need.
5. Purell Multi Surface Disinfectant Spray
No matter where you are, it's a good idea to have a disinfecting spray on hand for heavy duty cleaning. This Purell Multi Surface Disinfectant Spray does the trick when you need a strong clean. It kills 99.99 percent of germs, including norovirus, or the germ that causes the stomach flu. If you're in a shared space, especially with someone who is ill, this is an essential product for keeping fellow employees or residents safe and healthy. It's also a safe yet strong alternative to bleach-based cleansers if you are cleaning around sensitive individuals or young children. This product can be bought in bulk or in multipacks, so no matter how big your mess is, you'll always have a good cleaner to rely on.