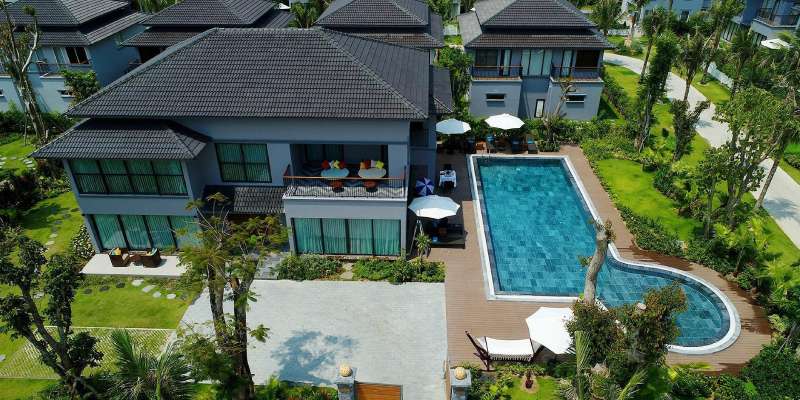 Many homeowners are looking for ways to increase their property value. Not all home improvements are created equal. Some will not make the difference in the value of your home you are expecting. But the following 5 home improvements are the most popular among homeowners.
1. Landscaping
Investing in landscaping can increase your property value anywhere from 10 to 12 percent. I asked my friend Clara who is a professional gardener at a Texan janitorial company Quick Response Janitorial Services to recommend what to consider when investing in landscaping. Here is her advice:
Strategically plant evergreens so the yard looks nice year round
Create more than one garden
Plant at least two different types of trees in the yard (preferably one that will shade part of the house)
Incorporate large plants that can be seen from the road
2. HVAC Unit Upgrade
Updating your HVAC unit is an important home improvement to make. Not only will you increase your property value, but you will also decrease your utility bills. An efficient system can decrease your utility bills by 20%.
My friend Ryan, an experienced real estate investor and the founder of House Cashin, notes that a good new furnace can give you an 85% return on investment, while a new central air conditioning unit can give you a 50% ROI. If you are looking to sell your property, installing a new unit can grab the attention of potential buyers. It is worth the investment either way.
3. Pool Installation
Installing a swimming pool in your backyard can increase your house value anywhere from 15-25 percent in certain cases. That's not a large return on investment, but it is a home improvement that is worthwhile if your own a house in a location where swimming pools are popular among homeowners.
However, you should keep in mind that not everyone needs a swimming pool and is ready to spend time and quite a significant amount of money on a regular basis for its maintenance. If your property is located in a luxury neighborhood, a pool may be a worthwhile investment. But if other homes in your neighborhood are not that luxurious, you may be having a hard time looking for a buyer. In this case don't spend your money to install a pool just to sell your house for a higher price: it may not work.
It is important to consider the cost of maintenance and additional appliances when deciding if this home improvement is right for you. There is the initial output, but yearly maintenance can add up. If you have kids, make sure to install a fence around the pool or cover it with a net to avoid dangerous situations. You can check out this helpful post to learn more about pool safety for children.
4. Garage Door
Updating your garage door has one of the highest returns on investment. Installing a new garage door can bring you anywhere from 85%-90% ROI. A new door will enhance curb appeal as well as protect your garage.
Since garage doors are made to order by the manufacturer, you have many customization options. The things to consider when choosing a new door include:
R-value: the higher the value, the more insulated the door is
Style: carriage, overhead, roll-up, hinge
Color: wood grained, white, sand, etc.
Material: steel, vinyl, wood, composite wood, fiberglass
Windows: round, oval, square, rectangle
Wind resistance: good for areas that have strong storms
In addition to picking a proper door, make sure to install a reliable door lock to reinforce the security of your garage. This comprehensive guide will help you choose the right lock.
5. Minor Kitchen Remodeling
NerdWallet reports a minor kitchen remodel can bring a little over 80% ROI. These improvements can include:
Replacing fixtures
Installing new appliances
Painting cabinets
Changing out hardware
Putting in new countertops
You won't have to completely overhaul your kitchen to get a good return. Simple home improvements will make a big difference.
These are 5 home improvements you should consider on your house in the first place. Even if you are not in the market to sell, you will thank yourself for investing in your property along the way.