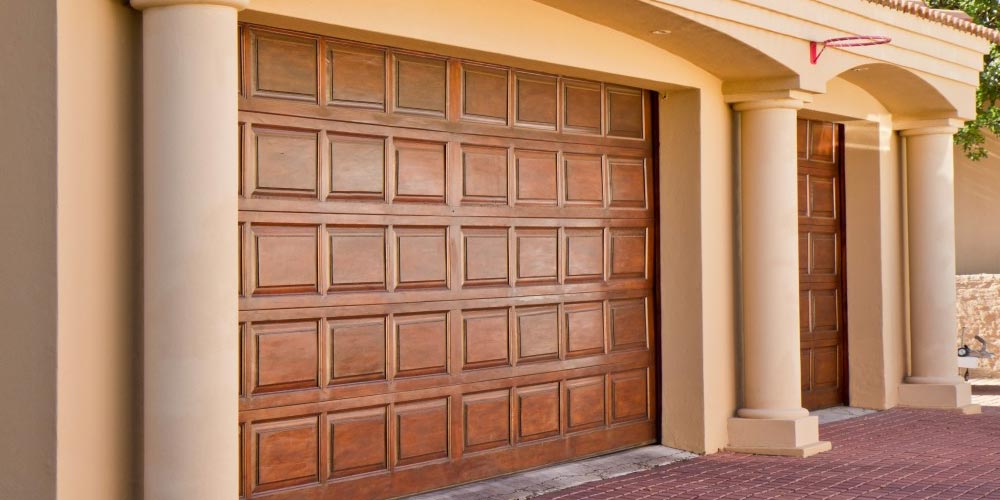 Garage doors are generally durable and can last for many years. But like most things that have moving parts, they need to be maintained regularly. And this is why you need a schedule for your garage door maintenance.  Any issues whether large or minor should be looked into and taken seriously. However, some issues are beyond fixing and that may be a good time to consider replacing your garage door.
Replacing your broken garage door with a new one is of sheer importance. However, most people can decide to replace their garage doors for other reasons, maybe replacing an old garage door with a modern one.
Six reasons why it's time to replace your garage door:
1.  Noisy Garage doors
Every time you open and close your garage and you noticed any strange sounds, then that's a sign and it's time to call a technician to check and make sure that your door is still safe or needs to be replaced. But if over the years this issue has been persistent, then you most likely need a new garage door.
2. Less Energy
Older garage doors become less energy efficient over time leading to a loss of heat and air conditioning. This, in turn, can shoot up your electricity and heating bills. New garage doors save energy and this translates to saving money over the long term.
3. Ugly Aesthetics
Older garage doors look plain ugly, stained, faded, dented and out of shape. An old worn-out garage door can make your property less attractive, especially if you are planning to sell it. It's time to replace your garage door to boost the appeal which will be greatly appreciated by a potential buyer.
4.   Less Functionality
Newly installed garage doors offer better functionality and convenience. If your old garage door does not work properly, it's high time to replace it for a new one with functionality and also for the safety of your family.
5.  Insecure Storage
Many people use their garage as storage to keep books, furniture and other items. But when the garage door becomes dented, have holes and other minor or major problems with the door, those items are going to be destroyed by pests or even the weather. A safe storage with a new garage door will renew the confidence of your valuable items.
6.  Irregular Maintenance
Irregular maintenance of your garage door can make the lock of the door not work right and not as secure as it should be. Regular garage door maintenance will guarantee efficient home security.
What type of garage door is best to go for?
Up and over garage door
The up and over garage doors are one of the best choices to get installed in your home. It is less expensive than sectional doors and it comes with diverse attractive door patterns or customised designs. They are extremely popular and are a trusted classic. They can be operated either electrically or manually.
Roller Shutter Garage door
The roller shutter garage doors are one of the most versatile doors if you want to replace your garage door. It operates smoothly with smooth vertical opening and no internal tracks. A roller shutter garage door has an opening mechanism and minimal space requirements.  When thinking of replacing your garage door, a roller shutter will allow you to optimise the length of their garage and driveway efficiently.
Contact Us
If you have any questions or queries please don't hesitate to give us a call on 01525 713 600 or head over to our contact page to fill in our online enquiry form.