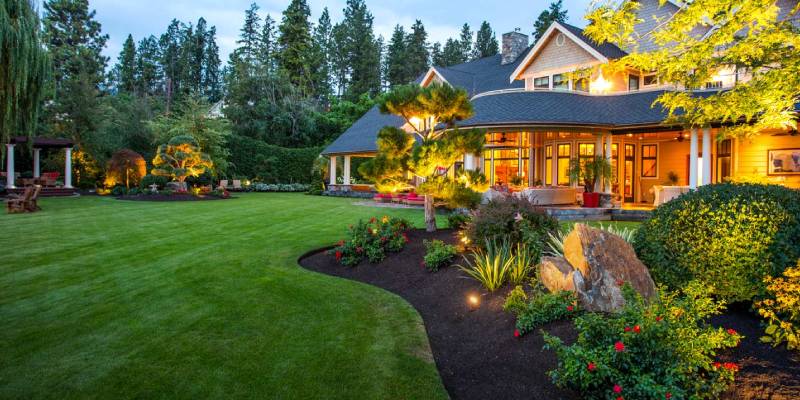 Landscaping is what makes our homes a beautiful place to live in. Our homes can still be habitable without it, but it would surely be dull and bland.
Your garden is the only spacious place in your home that connects you to the natural environment. Thus, it is essential to make it beautiful. So that's where a good Long Island landscape design comes in.
Here are some of the reasons why you should consider landscaping your home on Long Island.
1. Landscaping has health benefits
When your backyard is beautifully landscaped with flowers and trees, it motivates you to spend much more time outside.
Any time spent outside increases your contact with nature, and this has various health benefits. When you are playing catch with your kids in the garden or swimming with your friends, you will be increasing your physical activities which is so good for your health.
Furthermore, spending more time with your family outdoor can lighten up your mood and relieve stress. Unless your backyard is in a mess, you won't be able to enjoy its health benefits.
2. Lovely landscaping Increases the Property Value of your home
Building a home is a significant life investment. To increase the market value of your property, it is essential to invest in excellent landscaping design.
Craig Donley, a landscape designer, says that investing in a good landscape design increases your property value by 13%. Dot just lawn or trim your shrubs because it won't add to the 13% increase.
Think of adding an outside kitchen, swimming pool, well-maintained garden with natural trees and beautiful flowers, and some lighting system to provide illumination that creates the outdoorsy feel at night.
When you are planning to sell your house, you can be confident that it will attract a higher property value. It will also sell very fast.
3. It encourages family time outdoor
A well-designed backyard landscape motivates your family to want to spend more time outside. There are different remarkable ways you can design your backyard landscape for family fun times.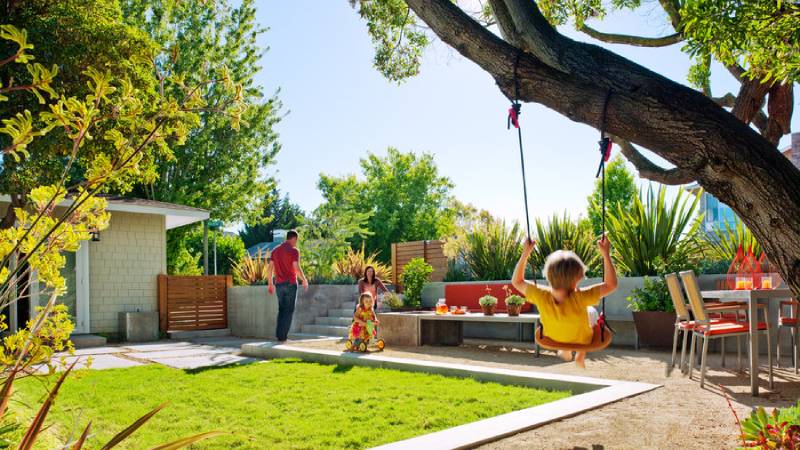 You can build an outside kitchen for your family barbeque weekend parties. Alternatively, create a serene garden spot where you can tell your kids some ghost stories. Alternatively, create a green garden where you can play with your kids the catch game or soccer. You can even make it more fun and add a trampoline.
It does not matter how you choose to design your landscape, as you have a beautiful place to spend time with your kids. Moreover, if your backyard is in a mess, take this time and improves it because our kids grow very fast. Make precious memories that live forever when you can.
To read on some of the best family fun games follow the link below. https://www.kidactivities.net/outdoor-games-for-school-age-kids/
4. You are helping the environment
Here in Long Island, we are incredibly passionate about the environment we live in and providing care for it has always been our priority.
Did you know that a well-maintained backyard plays a vital role in environmental care? Now you know.
Planting native trees can help in the prevention of soil erosion and significantly reduce the amount of soil and waste that end up to our major water streams.
Also, native trees, flowers, and garden plants provide a natural habitat for birds and beneficial insects that keep mosquitoes and bugs away from our homes.
5. Weed Control
Kristen Kelly, a professional landscape designer, says that the secret to weed control in Long Island is to have a healthy lawn.
She further says that the week lawn allows weed to sneak into your backyard and attack your healthy plants and flowers.
Weeds are perennial plants, meaning you will be spending more hours and money trying to weed them out every year. Investing in landscaping now can save you all the trouble.
A well-landscaped lawn keeps the weed out on its own — yet another great reason to landscape your yard.
To learn more about the effects of weed on your backyard, click here.
6. Reduced Utility Costs
You might be aware that quality landscaping can help in lowering the general utility bills in your home.
How exactly? Carefully placed trees and shrubs in your compound can provide cool breeze and shades during the summer, thus reducing the need for hair conditioning. Also, they can help in blocking the cold wind during the winter, therefore, reducing the need for constant heating. Click here to see the importance of landscape architecture.