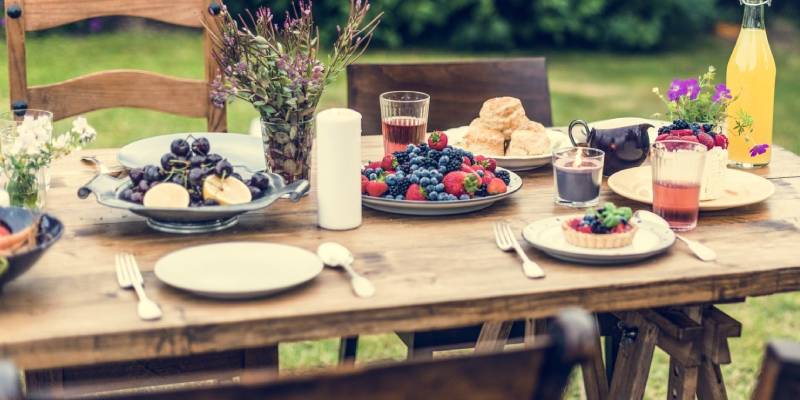 When sitting down to the dinner table, the choice of dinnerware is the first impression the diner gets, both in terms of the company that is joining them and the quality of the food and drink that they can expect to enjoy.
Before investing in any form of tableware, it's incredibly important to consider a few different factors before taking the plunge and making a purchase.
How Will the Dinnerware Be Used?
When choosing dinnerware, first ask yourself, will the dinnerware be used every day or kept for special events?
Using a set on a daily basis means it's likely to chip, crack and even fracture. Ensuring, you purchase hardwearing ceramics, such as bone china, stoneware, semi-porcelain, ironstone or creamware, means the set isn't as susceptible to damage.
If you're looking for one set to meet all dining requirements, the best option is plain white dinnerware, which is used extensively in the hospitality industry from fine dining restaurants to small café's, and this is because it:
Keeps the focus on the food
Is easy to coordinate
Easy to find at a variety of price points
Won't fade in the dishwasher
However, if you prefer more colourful dinnerware, one or two colour patterns will be easy to coordinate and won't be as expensive as dinnerware with metal ornamentation or intricate colour patterns.
If you're looking for a more fun and informal table setting, then why not consider majolica or faience – although these are particularly fragile, so using them infrequently is advisable.
Dinnerware selected for exceptional events is often adorned with precious metals and stemware is usually the most beautiful crystal. Wedgewood 'Pure Gold' and Waterford Crystal are great examples of this.
Formal dinnerware is usually bordered with a solid colour, such as cobalt blue trimmed with gold. If you're looking for something particularly striking, opt for contrasting colours such as blacks and greys.
You might even want to purchase china to mark different events in the calendar, such as Christmas, Easter and New Year.
What Pattern Do You Like?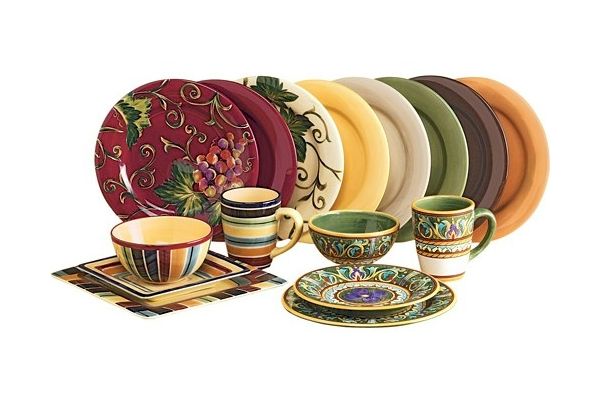 To select a pattern, first do some research to find a traditional design that can offer versatility, which means you can use it in any way you see fit.
Dinnerware patterns broadly fall in three design types:
Romantic
Romantic patterns often feature living things, such as flowers, fruit, animals and trees. The ornamentation usually is quite rounded and perfectly compliments stemware, flatware, and curvier table decoration.
Classic
Classic motifs are adapted from traditional designs, such as the straight lines of neoclassic designs or the curving asymmetry of rococo. If a typical pattern features both curving and geometric sequences, highlight the predominant line in the flatware, stemware and decoration.
Modern
Modern patterns are abstract and often showcase geometric designs that pair up perfectly with flatware, stemware and furniture design with perfectly straight lines.
Selecting Your Plate Shape
Plates are made in either rim or coupe shapes. To make the right call regarding the shape; try and picture how you'll set your table before you buy anything.
Rim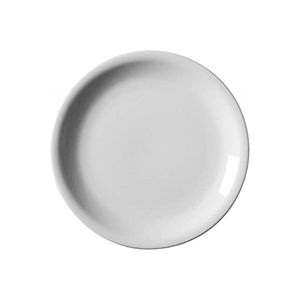 Rim-shaped plates originated in Europe, where food portions were cut into small chunks at the table, and the rim shape creates a well that collects the juice and remnants of the food.
Coupe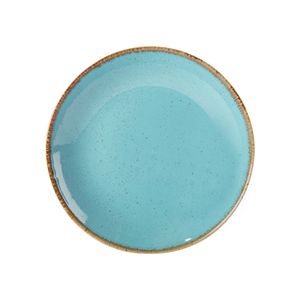 Coupe plates have no rim but do include a slight concave, which is why they're sometimes referred to as a flat bowl.
These kinds of plates are subtle, which means that the food served upon them will always be the star of the show.
Balancing Simplicity with Ornate Design
It's essential to reach a delicate balance between simplicity and elaborate. Keep in mind that a two-to-one ratio, will keep everything balanced without tipping the scales too much in either direction. For example, you could compliment two ornate patterns with a straightforward design or vice versa.
Mix or Match?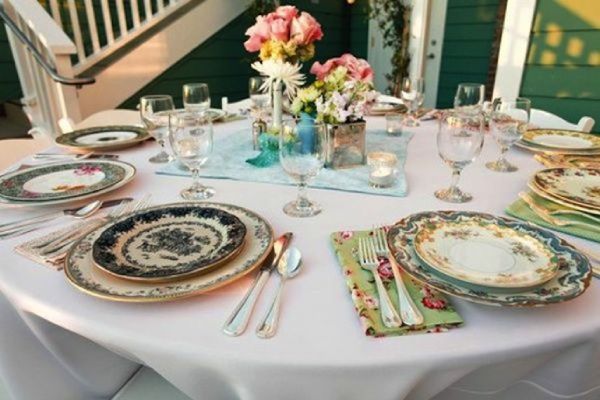 A uniform dinnerware set offers the foundation for a table setting but does rather pigeonhole you to a strict design. Mixing your dinnerware patterns means that entertaining becomes more flexible and you're giving your guests an immediate talking point.
Start with your focal point, which is the dinner plate, and work your way outward; the soup, salad and dessert crockery are what will be mixed and matched.
The only exception, at least traditionally, is the cup and saucer, which must match with the dinner plate. However, if you're serving teas or coffees away from the main dinner table, you can mix and match to your heart's content.
It's much easier to mix and match when you're blending colours which naturally harmonise, such as blues and golds or light yellows and oranges.
To avoid confusion, a formal dinnerware pattern should remain the same for each course, and the entire table should be set out with complementary pieces. But at a more informal dinner, where fewer courses are provided, the set up might be a bit more rustic, and mixed patterns keep the interest in the meal.
When buying dinnerware, it's always important to choose something that suits your lifestyle, tastes and personal preferences.
As mentioned, some materials, such as majolica, chips quite easily. And imported dinnerware is much more expensive to replace than domestic products. It's essential to weigh up the upfront cost's vs replacement costs, and the more frequently you use a set, the more likely it is that you'll need to have some pieces replaced.