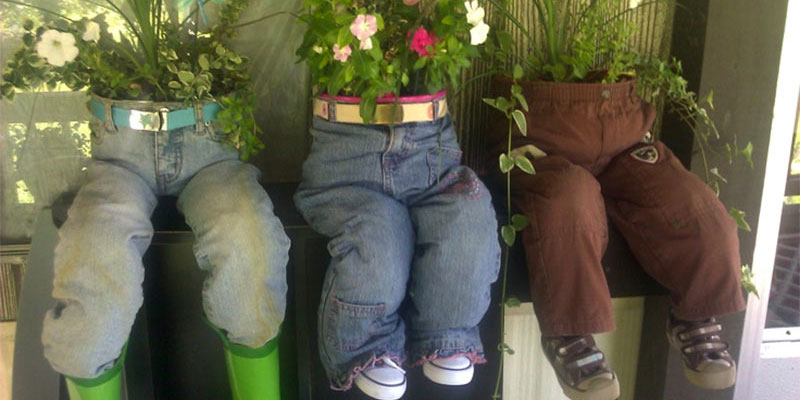 The art of upcycling — re-purposing old items to create quirky ornaments, storage solutions or pieces of furniture — is becoming more and more popular in the UK, as homeowners are looking for ways to make their homes unique on a tight budget. So we decided to put together this list of 8 easy & effective upcycling projects you can try out in your garden.
1. Old gutters as planters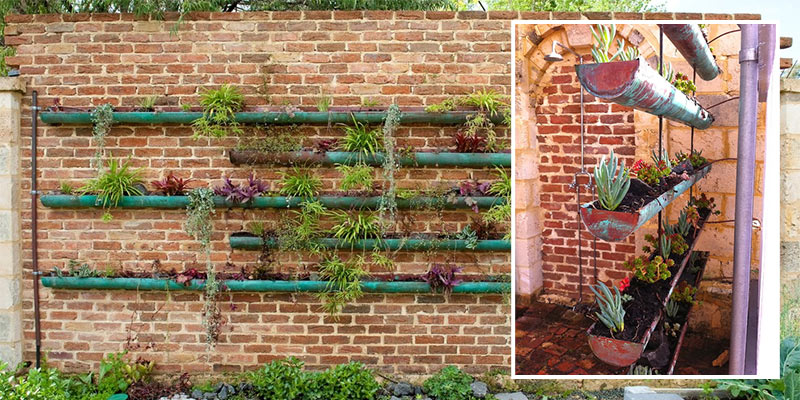 Landscape designer Andrew Beck came up with the idea of using old guttering as hanging planters. All they need is a lick of paint and they're the perfect size for growing herbs or small vegetables. You can drill them onto a wall or use some wire to make a space-saving, vertical garden.
2. Use an old pallet as a garden organiser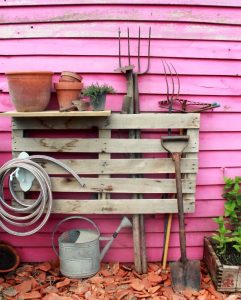 You may have an old pallet or two lying around. If not, you can usually get hold of some for dirt cheap if not free. Simply nail one to a wall, add a few hooks and shelves, and you've got yourself an extremely versatile garden organiser!
As spotted on recyclart.org
3. Turn old tin cans into flowerpots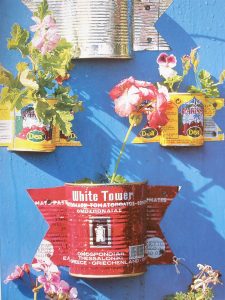 Don't throw old your old tins — clean them out and turn them into wall planters. Try and use a variety of sizes and colours to create extra visual interest.
There's a step-by-step guide to making them here.
4. Planter drawers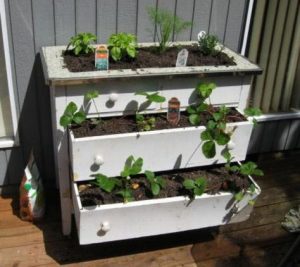 If you don't have an old set of drawers hanging around, you can probably find some in a charity shop for next to nothing (you could also try Gumtree or Freecycle). Use them to create one of these stepped planters. Imagine how impressive it would look full of flowers in the summer. It would also be extremely handy for growing small fruit & veg.
5. Tyre flower beds
Using old tyres as planters isn't exactly a new idea — but you can get more creative by using a bit of paint and creating a multi-level planter like this one.
When you buy new tyres for your car, the garage usually charges a fee to take the old ones away for recycling. By taking the old tyres home with you, you can save a bit of money and upcycle them yourself.
6. Hanging bird cage planter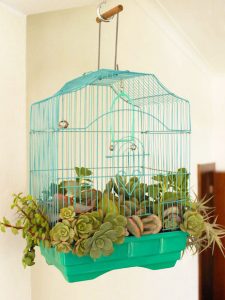 Another item you can get hold of for next to nothing from a charity shop or a flea market. An old, metal bird cage makes a great ornamental hanging basket that you can use indoors as well as outdoors. The bottom section is ideal for holding soil and your plants will get plenty of sunlight and water.
We spotted this over on Upcycle That, where there's an excellent step-by-step guide on how to make one of your own.
7. Plants in your pants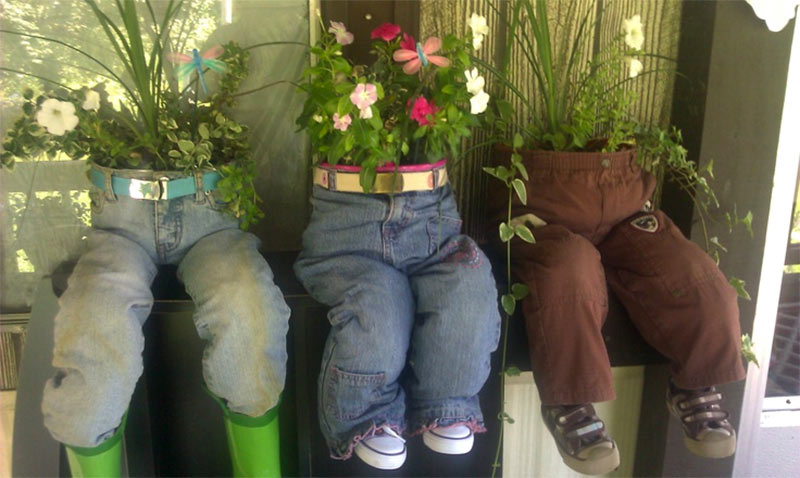 Use some old clothes and shoes to create these comical looking planters. As spotted on Winter Gardenz.
8. And finally…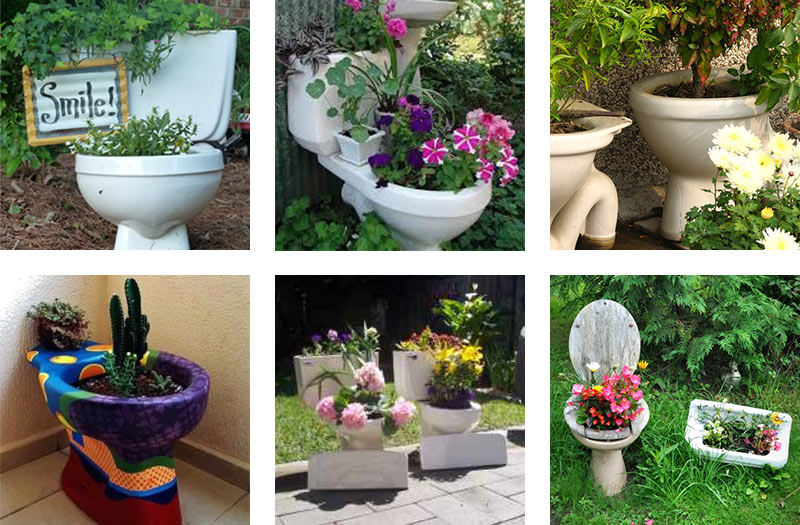 Toilets. They make surprisingly good planters. The same goes for old baths, sinks or even bits of old drainpipe. Go ahead and Google it for yourself.
Buy upcycled furniture
If the idea of upcycling appeals to you but you don't have the time to do it yourself, there are plenty of places online where you can buy upcycled items instead. Amazon is a good place to start.
Do you have any other ideas for upcycled garden projects? Let us know about it in the comments!
Tip: Work remotely whilst enjoying nature with citrix vdi and enhance your remote working experience in the cloud with Office 365 suite – Enterprise E3 from Apps4Rent.
See also: