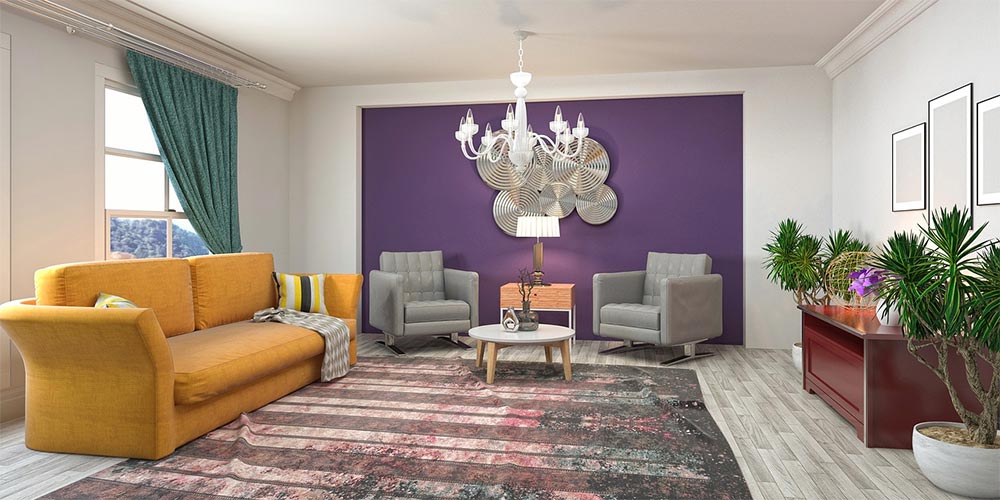 It's about that time — season spruce up. The timing is the perfect excuse for finishing up home improvement projects. Homeowners can start their renovation project and be ready by spring or summer depending upon the depth of the construction and budget.
In this post, you will learn:
Why start winter time projects now?
Eight winter home renovation or remodel ideas
Focal point for most social room in the home — electric fireplace
Although the middle of winter may not appear to be an ideal time for a renovation project, it could actually be better for smaller DIY upgrades.
Why start winter time projects now?
Industry professionals would likely agree that the best type of projects to tackle during the winter include:
Interior painting, floor replacing, and updating lighting
Basement remodel
Garage conversion (debatable about deck addition)
Frozen ground and dry air are better for digging foundations and pouring concrete footers than wet, muddy ground and humidity. However, when thinking of a living room and DIY upgrades, major construction can be considered at another time for a different room.
The DIY upgrades are perfect in the winter as vacations, outdoor activities, and other warm-weather distractions are minimized — so you can get more accomplished in a shorter period of time.
Eight winter home renovation or remodel ideas
Let's face it, doing something while being forced indoors (besides watching the latest and greatest tv show) will improve the value of your home and increase the quality of life. Here are eight (8) parts of the home you can — and should — renovate during the winter:
Family Room Fireplace – invest in a new mantel and convert from traditional fireplace​
Kitchen Countertops – huge impact on visual aesthetics​
Light Fixtures -​ improve the mood of any room with more sunlight or lighting
The Walls – freshen up the atmosphere with a new color or enhance the existing color​
Carpeting – If the carpet has been worn down by the influx of use over time​
Laundry Room – Improve on organization and storage options​
Bathroom Faucets -​ Small upgrades with big impact and style
Kitchen Backsplash-​ Introduce a new design with flexibility to build on over timm
For this post, we'll concentrate on the first option listed as it could enhance and amplify your family room experience. For the most part, seasonality in colder parts of the country allows for interior opportunity.
Additionally, find more ways on how to increase your home value for inspiration this winter​ season — as there is always something to do.
Focal point for most social room in the home — electric fireplace
We have done our research and determined the family room is going to get an upgrade. Regardless of the room, we need to ensure it has a purpose and focal point to build around. The fireplace is an excellent starting point.
If you have a traditional, wood-burning fireplace, then start with the mantel. Is it a wood application? What is the color? If the mantel can be painted, then we recommend starting there. Consider alpine white as your color with a semi-gloss finish.
An alpine white color will allow for more creative execution regarding pictures, candle sticks and other personalized items to showcase to friends and family. After carefully selecting the mantel style and color, now it's a question of traditional — or the trendy — electric fireplace.
A luxury electric fireplace is an excellent alternative for many reasons compared to a traditional fireplace or upgrading from a low-end electric fireplace. Technology is better, flame realism is almost as real as actual fire, and it's eco-friendly without mess or hassle. Simply plug and play.
There are only a couple of elite, luxury electric fireplaces on the market. The best electric fireplace buying guide could assist you with manufacturers, products and models for your home and budget.
Summary
There is no ideal time to do DIY or home renovations, but winter months appear to be the closest season to kickstart projects. We have provided eight (8) different ideas that could increase your home value and coziness for you and your family.
One of the major benefits is an electric fireplace (simply plug in) and build around this amazing focal point for everyone to enjoy. It can be a centerpiece for social and seasonal gatherings as well. From the mantel selection to the flame realism, heater, and sound — make sure to see our electric fireplace buying guide to assist you in the process.
As warmer months approach, continue to build on DIY projects into heavier construction while continuing to improve your home and quality of life.