Your backyard will not be complete without outdoor seating. Having your own backyard can be a great addition to your home. The fresh air and greenery will take your breath away, and it would be useful to have some place to sit in. Take full advantage of that space by putting some stylish outdoor seating sets. Here are some outdoor seating ideas you can try out for your own backyard.
1. Make your own pergola
A pergola is an outdoor structure that consists of columns supporting a roof of rafters and beams. This is traditionally used as a shelter for an outdoor sofa and table. You can make your own little pergola in your backyard by utilizing some wood boards. Just add some accessories, curtains, and a table with a bench. You can also seek the help of professionals such as the architects and engineers from thebcgroup.com who can help you build your customized pergola and other outdoor structures.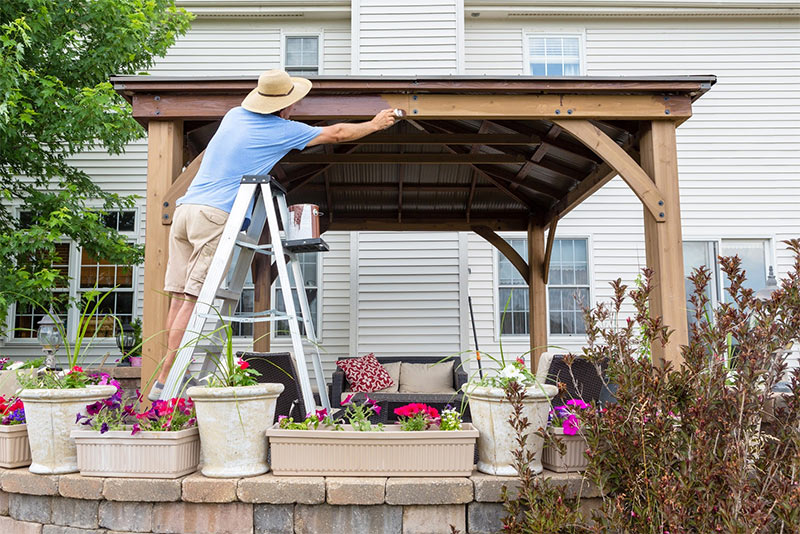 2. Create a gazebo
You can build a gazebo that can double as an outdoor lounge in your backyard. This kind of structure can be freestanding, unlike a pergola. Inside your gazebo, you can add a couch and a coffee table. You and your friends and family can hang in your gazebo for long hours without worrying about getting wet when it rains or getting sunburned when it's sunny.
3. Build an arbor bench
Using some wood, you can also build your own arbor bench. Typically, an arbor bench can only host a one to two people at a time. This structure is useful for times when you just want to sit outside and read a book or talk to someone. A person with average woodworking skills can build an arbor bench in just one weekend. Just make sure to pick the right outdoor cushion that will make sitting in your arbor bench extra comfortable.
4. Make use of a corner
If you have an unused corner in your garden, you can build a seating area that goes with the overall design of your backyard. Simply placing an outdoor table and chairs can transform a corner into a useable area. Add some plants to make it look like it's naturally part of your backyard.
5. Add a chic hammock
If you have an area with roofing in your backyard, you can also add a hammock hanging from the roof, creating some beach vibes. To complement the look, add some nature-inspired or boho furniture and decor. Add some wooden stools as well, and your backyard will look like a little summer getaway.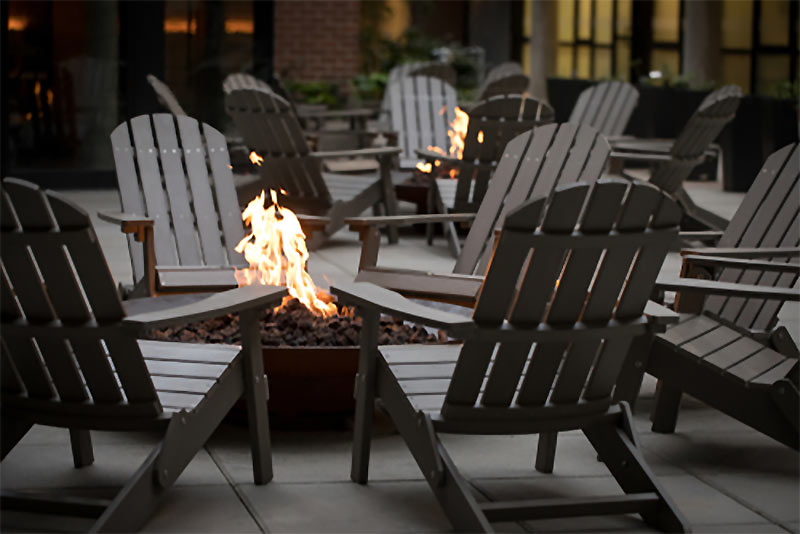 6. Develop a bonfire area
You can also add a fire bowl in your backyard with some chairs surrounding it. This can create a relaxed seating area that will allow you and your family to spend time in the outdoors even on cold and chilly evenings. The fire bowl will keep you all warm and cozy.
7. Build a sofa swing
Another great addition to your backyard is a sofa swing. Aside from providing seating, it can also add visual interest to your backyard. Make your sofa swing Instagramable by putting in some cushions and throws. Your friends and family, especially the teens, will surely enjoy the sofa swing.
8. Design an outdoor bar
If you're used to having parties and entertaining guests, you might want to build an outdoor bar. Have some bar chairs in place so your guests can comfortably sit and chitchat while drinking. For a romantic and relaxed atmosphere, hang some string lights or install mood lighting and put on some good music, too.
9. Build a treehouse for picnics
To add some life to your backyard, you can also build a treehouse. Add simple benches and a table on your treehouse. Hang white sheer curtains for an airy look. In your treehouse, you can have snacks with your kids or have coffee with your friends. This addition to your backyard will provide you with extra outdoor living space.
Conclusion
Don't leave your backyard bare and add some seating to give it a bit of life. With these outdoor seating ideas, you can entertain more guests and spend more time with your family outdoors. Everyone can use some fresh air, and by having outdoor seating areas, you can take full advantage of your space.