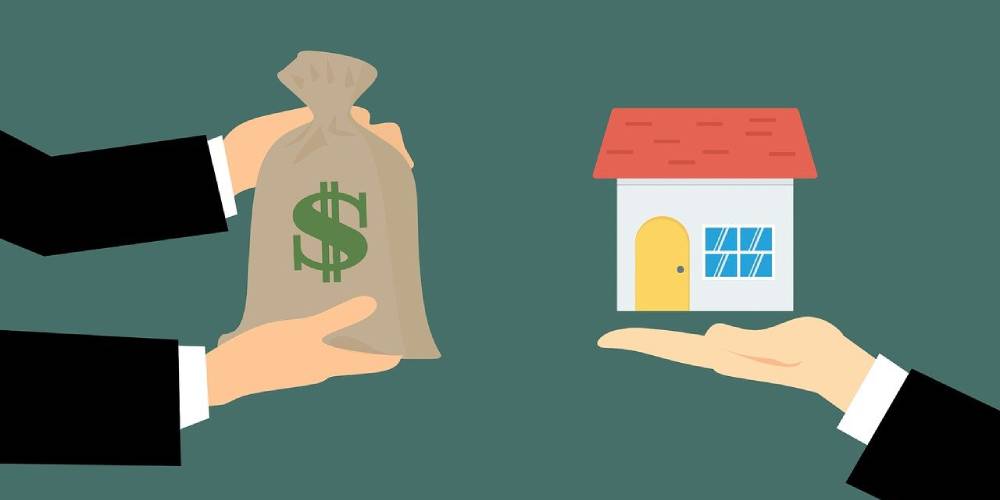 When selling your home, you want to maximize your profit and achieve the best possible outcome for your hard work and investment. But how do you ensure you get the most out of your home sale? That's where this comprehensive guide comes in. By following these tips and understanding the home selling process, you can sell smarter and earn bigger from home buyers.
Tip 1: Set the Right Price
Correctly pricing your home is one of the most important factors in attracting buyers and getting top dollar for your property. Start by researching comparable homes in your area, considering size, condition, location, and recent sales prices. It's also good to consult a real estate agent who can provide expert guidance on pricing strategies and current market trends. At first, it may be tempting to overprice your home. However, avoid this temptation! If you do, it can lead to a longer time on the market and, ultimately, a lower sale price. Instead, aim for a competitive price that reflects your home's true value and will generate interest from multiple buyers.
Tip 2: Enhance Curb Appeal
First impressions are crucial when selling your home. So, start by giving your property some much-needed TLC by enhancing its curb appeal. A well-maintained exterior can significantly attract potential buyers and set the stage for a successful sale. Start by ensuring your lawn is neatly trimmed, gardens are well-tended, and any debris or clutter is removed. Consider power washing your home's exterior, sidewalks, and driveway for a fresh, clean appearance. Invest in simple landscaping upgrades, such as planting flowers or adding mulch, to enhance your home's overall appeal.
Tip 3: Staging Your Home
Staging your home can significantly affect how quickly it sells and the final sale price. A well-staged home will showcase its best features, create a welcoming atmosphere, and help potential buyers envision themselves living in the space.
Begin by decluttering and depersonalizing your home, removing personal items, and creating a neutral, inviting environment. Arrange furniture to maximize space and flow, and consider bringing in additional lighting or decorative items to enhance the overall ambiance.
If you need help figuring out where to start, consider hiring a professional home stager who can provide expert advice and assistance in transforming your home for a successful sale.
Tip 4: Make Necessary Repairs & Upgrades
Before listing your home for sale, addressing any necessary repairs or upgrades that could deter potential buyers or negatively impact your home's value is crucial. Start by thoroughly inspecting your property inside and out to identify any areas of concern.
Common repairs and upgrades may include the following:
Fixing leaky faucets
Addressing water damage or mould issues
Patching holes in walls
Repainting rooms
Updating outdated fixtures
Replacing damaged flooring
While some repairs may be minor and inexpensive, others may require a more significant investment. In either case, properly addressing these issues before listing your home can lead to a smoother selling process and a higher sale price.
Tip 5: Market Your Home Effectively
An effective marketing strategy is essential for attracting potential buyers and generating interest in your property. Begin by taking high-quality photos and creating a compelling online listing that showcases your home's best features. Be sure to include accurate and detailed information about your property and any unique selling points that set it apart from the competition.
In addition to online listings, consider utilizing print advertisements, social media promotion, and targeted mailings to reach a broader audience.
Hosting open houses and private showings can generate interest and allow potential buyers to experience your home firsthand. Working with a real estate agent can be extremely beneficial in this stage of the selling process, as they can provide expert guidance on marketing strategies and leverage their extensive network to attract potential buyers.
Tip 6: Negotiate More Strategically
Negotiating with potential buyers can be one of the most challenging aspects of the home-selling process. Still, it's also an opportunity to secure the best possible outcome for your sale. Start by setting clear expectations for yourself and being prepared to make compromises when necessary.
As you receive offers, take the time to carefully review each one and consider factors such as price, contingencies, and closing timelines. Be prepared to make counteroffers, and don't be afraid to walk away from a deal if it doesn't align with your goals and priorities. Working with a real estate agent can be particularly helpful during negotiations, as they can provide expert advice and guidance on navigating this often complex process.
Tip 7: Time Your Sale Right
Timing can play a significant role in the success of your home sale, so it's important to consider factors such as seasonality, market conditions, and circumstances when deciding when to list your property.
In general, homes tend to sell faster and for higher prices during the spring and summer months, when buyer demand is at its peak. However, market conditions can vary greatly depending on your local area, so it's essential to research trends and consult with a real estate professional to determine the best time to sell your specific property.
Additionally, consider any personal factors or circumstances that may impact your sale, such as a job relocation or the need to sell quickly to purchase a new home.
Tip 8: Consider a Competitive Sale Process
A competitive sale process, such as an auction or multiple-offer scenario, can help drive up the final sale price of your home and create a sense of urgency among potential buyers.
This method can be particularly effective in a hot market or for unique properties with high demand.
To implement a competitive sale process, work with your real estate agent to establish a clear strategy, set expectations, and communicate with potential buyers about the process. It's important to be transparent and fair throughout the process to ensure a positive experience for all parties involved.
Tip 9: Minimize Selling Costs
While selling your home can be a lucrative endeavour, it's also important to minimize costs to maximize your profit.
These may include the following:
Negotiating lower commission rates with your real estate agent
Reducing staging or marketing costs
Handling some aspects of the selling process yourself
Be sure to carefully track and budget for all expenses related to your home sale, and look for opportunities to save without compromising the quality or success of your sale.
Selling your home can be complex and challenging, but with the right strategies and guidance, you can sell smarter and earn bigger from home buyers. With these tips, you'll be well on your way to a successful and profitable home sale.