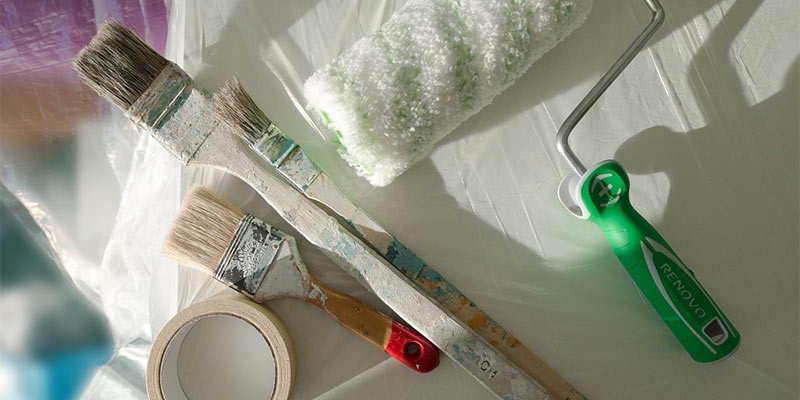 Making the decision to renovate your property is rarely a simple one, as it is undoubtedly going to cause a certain amount of disruption to the house while work is being done, though there are often very good reasons for doing so. Of course, sometimes there is little option in the matter, if there are problems with the foundations and structural integrity of the property, or if there are serious plumbing or electrical issues, which give cause for safety concerns. In general, a property renovation is a smart move from the financial perspective, as pretty much very estate agent out there will inform you that it will add value to the resale value.
Where To Start
Having made the decision that a renovation is called for, possibly the single largest hurdle that most people encounter is where to actually begin, and to get a firm idea in their mind of what they want the end result to be. Naturally, if you are undertaking the work for structural reasons, then a certain amount of the decision has already been made for you. While many people like to consider themselves reasonably handy around the house with maintenance, a renovation is probably a little much for the average handyman to take on, so the first thing anyone undertaking a renovation should do, is to call in the experts for advice and a free consultation. Given the new ideas and innovations the renovations industry has undergone in recent years, you will probably be amazed at the options open to you and will almost certainly find great inspiration from doing so.
Transforming Ideas to Reality
A renovation is not only the time to fix all of the problems that a house has, it is also a great opportunity to make some alterations into the whole layout of the house, which can transform it from the property you purchased, into the property that really functions well for the whole family. Good house renovations are as much about improving style, aesthetics and functionality, as they are about fixing problems. Your local building experts will have conducted remedial works and extensions on properties for countless years, so once you can explain to them what you are looking for, and what you need, they will be able to show you a portfolio of previous similar projects, enabling you to get the ideas in your head, into a concrete plan.
Functionality Is the Key
A beautiful looking house is fantastic, but a good looking functional one is always going to be better, not only for you to live in, but for being able to sell quickly when you decide it is time to move on. It can be tempting to add features that add to the aesthetics, but while these may look nice, they can be a hindrance if they detract from how the house works for the inhabitants.
Choosing the Right Builder
There are certainly many builders to choose from across Greater Sydney, but finding the one who can help bring you dreams to reality in a quality fashion, with a high standard of work at a good price is not simple. Experience counts for much, so look for a company that has been in business for a goodly period of time and who is able to not only show you a wide portfolio of previous works, but who can also provide you with numerous testimonials from happy customers. Your home after all is probably your most treasured possession, so it is vitally important that you only entrust work on it, to a firm who will show the same respect to their work that you have for the home yourself.