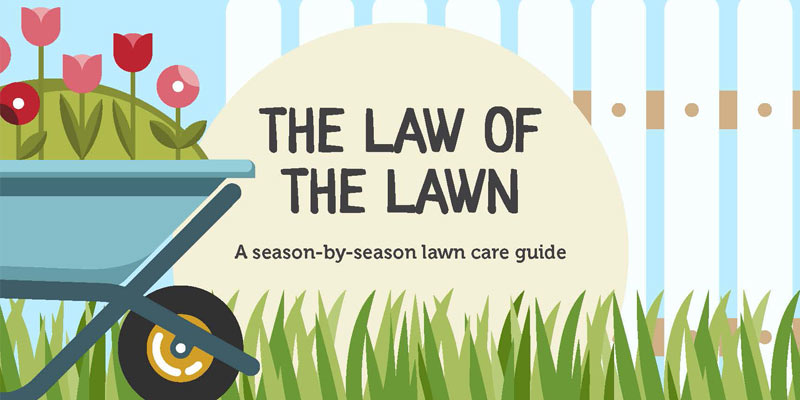 A 2012 survey revealed that around 42% of gardeners are jealous of their neighbour's lawn. Lawn size was the number 1 factor, closely followed by neat, well-manicured lawns.
The truth is, achieving a luscious lawn takes a considerable amount of work all year round. If you want to improve the condition of your lawn, our friends at Compost Direct have put together this handy guide to make life a little easier for you. It includes tips such as the best time to cut, water and feed your grass, when to aerate your soil and how to protect your lawn during the winter.
Click onthe image to view the full-size version.