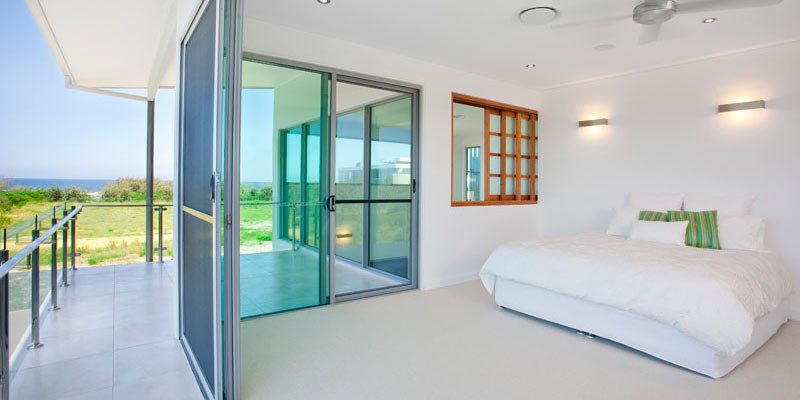 In your attempt to choose the best aluminium doors, you're bound to come across a few premium options that look stylish and prove much stronger than the alternative options. In spite of their slim look, these aluminium doors make the most of their natural strength for yielding more light and glass. They would come with this hook locking feature across multiple points that yield more security besides adding strength through a wide variety of quality hardware.
Regardless of whether you're using them for refurbishment projects, replacement opportunities or new development offers, these doors are meant to match the building regulations in your area. They would even score great U values worth a minimum of 1.5. You may put them to use on your office entrances, school building, and residential complexes as they are designed to serve multiple applications and look truly versatile in all respects.
Aluminium Crittall style doors
With much lesser glaze, the crittal doors looked so sober since the time you first saw them in your neighborhood. The modern options seem more polished and glossy. The modern options project a corporate look by combining a smoother texture and rough look. Aluminium crittall style doors look more stylish when more colors are added to enhance that look.
Aluminium Patio doors
These are your most affordable sliding options that have been developed to increase views and light from within your home. Nylon rollers of 18mm each are used for creating these doors. These doors are of real good quality, durable and light at the same time. In order to ensure additional safety, these patio doors have laminated or tempered glass and come with weather seals in all directions.
Aluminium Palace doors
Aluminium Palace doors involve sliding options that have been developed to turn your home more graceful.
Few of the aluminium doors in Sussex resemble large palatial doors that are constructed with robust aluminium and feel heavier. Any up-market residence acquires a quality finish for its sliding aluminium doors. Nylon rollers move smoothly on the stainless steel tracks when you slide the doors; the doors being weatherproof is an added advantage.
Your home is bound to achieve a new design when you utilize a few varying combinations of sliding or static panels that have lights placed at the top or possess some sidelights.
Aluminium Windows
When it comes to corrosion and rust, aluminium windows yield great resistance. Besides providing a much lesser frame, slim lines, and thermal edge, these windows yield durability and strength.
Casement windows
Casement windows make good use of hinges for attaching their frames with their openers. You're bound to come across casement windows in various designs and styles. They are capable of combining static light conditions, side hung and top hung.
Horizontal sliding windows
Besides allowing horizontal sliding within the frame, the sliding windows come with a couple of sashes for the purpose of interlocking. In case you're worried about a safety issue, you may opt for these windows as they don't have any projection within and outside the property. They are much popular in the form of serving hatches.
Tilt and turn
Tilt and turn windows can be opened inwards from any side and can even be tilted inside when hung from the bottom. Apart from protecting your household from all unwanted external elements, these windows are known providing excellent ventilation. They're often among the most popular picks when it comes to developing multi-storey buildings.
Aluminium windows have always been associated with most eminent window manufacturers. These companies are using the latest system to match your specific expectations in terms of designs and features.