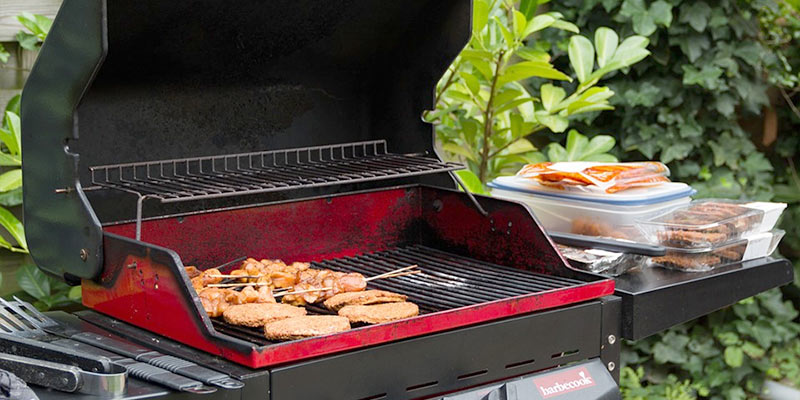 The days are getting longer, the weather is getting warmer, and our general spirits are sky high. Summer is very nearly here, and that means BBQ season is fast approaching. If you're anything like us, then you can hardly wait!
After the long winter, there's a good chance that your garden will need a little TLC to make it ready for those sunny afternoons and evenings ahead. It might feel like a daunting task ahead, but it's a lot easier than you think. What's more, the reward of those perfect moments with friends and family will make it all worthwhile.
What are you waiting for? Let's get to work.
A Little Landscaping Goes A Long Way
Over the winter months, your garden has probably encountered two problems. Some flowers and plants have died and need removing. Meanwhile, others have grown out of control and need cutting back.
You don't need to call an expert to sort this issue. Start by bagging up any dead plants, ensuring that the live ones are kept in great health. Meanwhile, chainsaw reviews at Chain Cutting can help you find the right tool to cut down hedges and other problematic issues. Finally, the lawn will probably need a good cut too.
It doesn't matter how big or small the garden may be. Giving yourself that perfect canvas will provide the foundation for building the ideal hosting venue.
Cook Up A Storm
There's no point telling you what foods to choose for your BBQ. No two parties are the same, and you'll already have a pretty strong grasp of what you want on that front. Whatever those choices may be, you'll need the right equipment to produce the best recipes possible.
Upgrading to a new BBQ oven won't only improve the food. It'll give the whole garden a new focal point throughout the summer season and beyond. The experts at BBQ Guys have provided all the information needed to make a smart choice. Combine this with the best BBQ tools, and you'll be set to go.
Whether using charcoal or any other materials, make sure that you use the right stuff. The cheap option could ruin even the greatest cuts of meat. Just remember to keep it stocked in a safe place when not in use.
Get Ready To Entertain
We all know that great food is the main selling point when organising a BBQ. In reality, though, the perfect gathering is about so much more. Unfortunately, hosting a large group of friends and family in the home isn't always a possibility. The garden enables far greater opportunities, but you must make sure it's ready to do it.
Garden games for all ages are a great starting point, so leaving enough space for those is vital. Meanwhile, music can inject energy into proceedings too. These outdoor speakers are perfect for the job at hand, especially when linked up to Spotify or your iTunes playlist.
Of course, comfortable furniture will serve a great purpose throughout the BBQ season and beyond. Just remember to invest in some decent garden lighting to keep the party going, and this summer will be set to be your best ever!