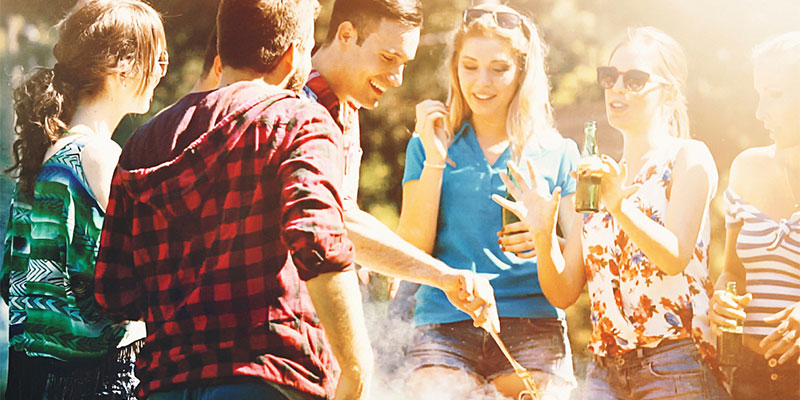 With BBQ season on the way, our expert guest author is here to help you choose the right outdoor speakers.
Do you love music? Indeed, most of us love music. With that, playing music through a smartphone speaker might not suffice for great enjoyment. But no worries at all since wireless portable speakers could be right for a rescue. The only thing you have to is to find the best portable speaker that would perfectly fit your love to music.
Reviews of the Top 5 Portable Speakers for music lovers
And for a help, here are some of the best portable speakers that you might want to choose from along with their reviews:
1. Cambridge SoundWorks OontZ Angle 3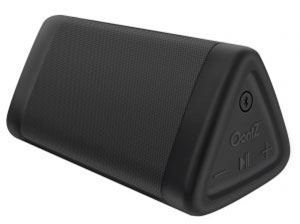 Why choose this one? Well, this one is a portable wireless Bluetooth speaker that is considered as a great product along with having high-quality crystal clear sound. It would make the outstanding stereo sound as well as enhanced bass right from the proprietary passive bass radiator design.
In addition, this portable speaker might connect in seconds to any Bluetooth devices. It might as well connect to non-Bluetooth devices through the use of audio or micro-USB charging cable. And good to know that it is also water resistant allowing you to take this speaker to the bathroom if you want to and enjoy dancing in the shower.
Pros
Cons

Backport is easier to access
Separate button for skipping songs and going back to the previous track
Great and quality sound

Can't charge with the USB
Too loud
Lacks reliability
2. Willnorn SoundPlus Dual-Driver with Big Subwoofer Enhanced Bass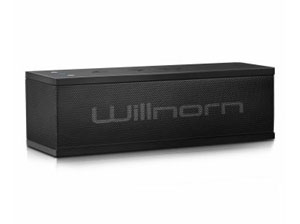 You might be someone looking for a clear sound speaker having a long battery life. If yes, then this one is the right choice. This product is a small portable speaker wherein you expect a very loud clarity sound as well as enhanced bass due to its big size passive sub-woofer. Along with that is its deep bass that could fit every music type.
Or would you like to play music the whole day having no concern about battery life? Well, this one indeed fits it right since it is powered by low power consumption and long life battery.
Pros
Cons

Great and quality sound
Decent speaker and great price
Powerful stereo sound
Long battery life
Waterproof

Ticking and tapping sound once disconnected to the device
3. JBL Flip Portable Stereo Speaker with Wireless Bluetooth Connection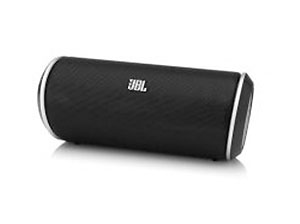 You might also worry about that you couldn't answer a call as you listen to music through a wireless speaker, right? Oh well, no worries at all. This portable wireless speaker features considered as a built-in microphone as well as a call-answer button that would allow you to answer phone calls easily from the speaker.
Aside from that, it offers multipurpose design allowing you to play music from either horizontal or vertical position. In addition, it is also light and compact that you could take along with you as you travel. Play music wherever you are or whatever you are doing!
Pros
Cons

Portable and small
Great and fun shape
Decent sound quality

No remote control
Multi-function power button
Battery life is short
4. Bluetooth Speakers Portable ZEALOT S5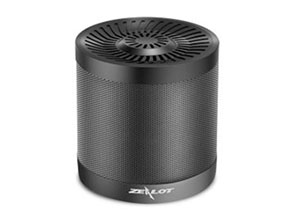 Looking for something that could fill the small room a great sound? If yes, then this one is a great choice. It offers crystal clear and loud stereo sound that you could enjoy music anytime and anywhere. Being equipped with silicon sling cover, it would be so easy to carry it wherever you might go.
You might as well easily control this portable speaker as you might only take about 10 seconds to set it up and so all the buttons would work great. This one also supports with AUX, USB Music Play, and TF Card having every music style.
Pros
Cons

Crystal clear and loud stereo sound
Easy to carry
Easy control
Ease of setting up

Voice in the Bluetooth connection is quite odd
Cannot use the hand free speaker phone
Small range for connectivity
5. JBL Charge 2+ Splashproof Portable Bluetooth Speaker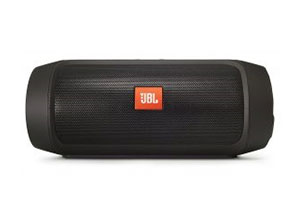 A great choice for those music lovers who are looking for the best ultra-big-battery portable Bluetooth speaker providing high-quality stereo sound. This one features fresh styles as well as splash proof design allowing you to take this speaker to parties or place it at the poolside.
Along with that, it boasts its ability to be connected to the device of a friend and share the favorite tune to everyone. This is possible because of its social mode that could connect up to three music sources and take turn to play any music.
In addition, you would also love its great battery which could offer an incredible 12 hours of playtime. And use this as well to charge devices such as tablet or smartphone through USB Cable.
Pros
Cons

High quality stereo sound
Great style and design
Could be connected to other devices
Great battery life

Very low volume
Might not last long
Conclusion
These are the best options you might consider when it comes to portable speakers perfect for those music lovers out there. But for the best pick, Cambridge SoundWorks OontZ Angle 3 sits on top among others. It has great features perfect for a portable speaker who loves playing music wherever they are and whatever they are doing. Simply choose the right one that fits your needs and preferences when it comes to a portable speaker.