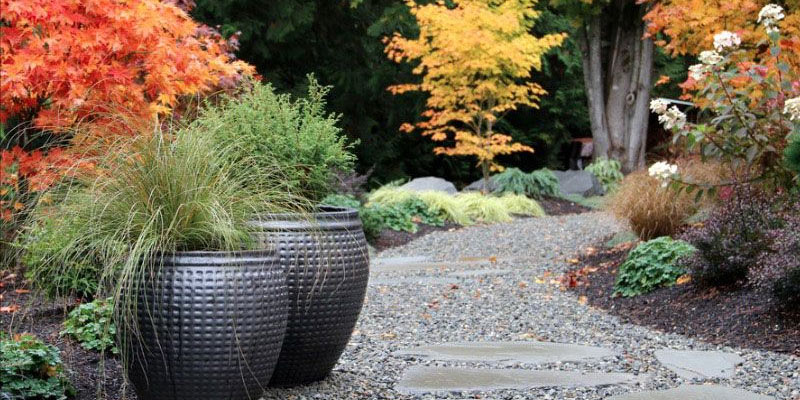 Gardening is a wonderful hobby that offers both fitness and emotional benefits. While this type of work can be strenuous at times, it can also be very rewarding. Regardless, if your garden is filled with vegetables or flowers and shrubs, you will want to make sure it is perfect. Sprucing up a garden is genuinely not that difficult, but you will be forced to invest some time into the project. To help get you started, a few easy tips are provided below.
Add A Border
Keeping your garden separate from the rest of your yard is a key to keeping it maintained. There are broad arrays of products that can be utilized to create a border around your garden. These products include bricks, rocks, fences, bamboo and concrete. You would be surprised at what a new border could do for your garden. Not only would it separate it from the rest of your yard, but also it would make it look more defined and neater.
Add More Greenery
While flowers are beautiful, too many can be a little outlandish. Many people will plant a wide variety of flowers in their garden and never consider adding greenery. There are many plants with green leaves that will flourish outdoors and give your garden a unique appearance. These plants include the Chinese evergreen, Calico Plant, Giant Elephant Fern and Monkey Puzzle Tree. All of these plants produce green leaves of different shapes and no flowers. Putting the plants beside your new border will give your garden more pizzazz.
Get Rid Of Outlandish Ornaments
Garden ornaments are nice when they are minimal. Too many ornaments will overshadow your garden and if you want to create a focal point, a single birdbath or fountain in enough. If you have an old grill, hot tub, garbage can or wheelbarrow near your garden, you should remove them immediately. These items will only bog up space and make your garden look messy and unkempt.
Routine Pruning
Maintaining a garden is backbreaking work, but if you want to keep your garden neat and beautiful, routine pruning and training is a necessity. When it comes to pruning your trees and shrubs will be tedious work. With the proper tools, you can make the process go smoother and quicker.
While pruning is a key to maintaining your garden, it is also a great way to alter its appearance. For example, you can lift the canopies to expose some of your smaller plants. Just the slightest alteration will do wonders for your garden's appearance.
Do Not Be Afraid To Experiment
The great benefit of outdoor plants is they will grow back, if you accidentally cut them too low or incorrectly. So, do not be afraid to experiment with your flowers, shrubs and trees. Expose more of the underlying structure, by removing plants that are too gaudy and large for your garden. You truly cannot go wrong, regardless of the alterations you decide to make.