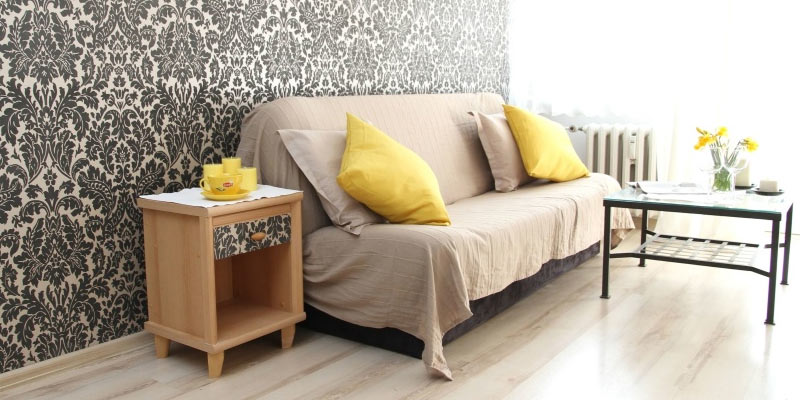 Be it for relaxation, conversations, gaming, or the good old Netflix and chill; having a great sofa can make all the difference. Today, we're going to give you all the tips you need to buy a sofa that has quality and comfort.
1 Frame is Key
As the skeleton of the sofa, the frame shouldn't be ignored just because it is out of view. The frame's materials, in particular, are key to how well a sofa will endure the test of time. Look for hardwood in your frames, with materials such as oak or ash. Telltale signs of an imperfect frame are sofas that wobble, creak, or otherwise fail to sit squarely on the floor.
2 Pick your Seats
Seat quality is key for comfort. When trying out different sofas, remember to take the height of the people who'll use the sofa into consideration. Taller people will be more comfortable in deeper seats. If you're trying reclining furniture, remember that it has to be comfortable across its different positions.
3 Pick your Back
Just like the seats, the back of your sofa is also key for your comfort. Make sure to run your palm over the back of the sofa when you're shopping. There should be no bumps or hard spots on the back when you do that, for those will make the sofa uncomfortable to sit in.
4 Cushion Quality
Seat cushions are the frontline when it comes to providing comfort and enduring stress. Good ones will be firm and resilient while still fitting the frame well.
5 Keep an Eye on the Quality of Fillings
You may want to invest extra money to get fillings that can last longer and are easy to care for. Polyurethane foam is a good pick in both departments.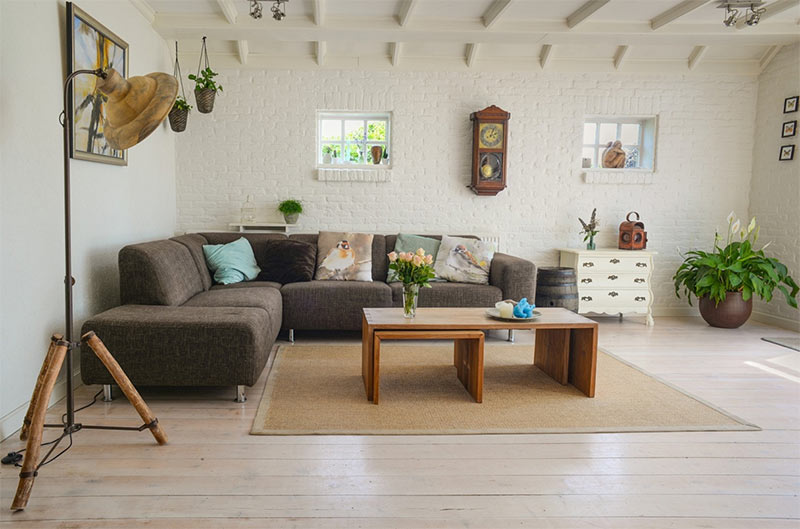 6 Choose Your Fabric
As the sofa's skin, a good fabric should be comfortable to the touch while remaining durable and offering a good layer of protection for your sofa. Leather tends to be a good pick, albeit expensive. Cotton and linen fabrics also work well, while synthetic options like microfiber can also last long while being easy to clean.
7 Check the Springs
From expensive hand-tied springs all the way down to couches with no springs at all, there are plenty of options in the market. Pick based on preference and durability. Hand-tied or serpentine springs, for example, can be comfortable and durable.
8 Watch for Moving Parts
If you're looking at buying a piece of furniture that reclines, folds out, or has some other kind of moving parts that involve the use of mechanisms, make sure they're working smoothly and that you feel safe resting your weight on said furniture in its various positions. Moving parts tend to drive up the price for a reason — mechanisms need to be made with care and good materials, or they won't last.
9 Remember Your Living Room
Whether shopping online or going to a store, it can be easy to get carried away and forget that the beautiful piece of furniture you're looking at will have to be placed at your home after you buy it. Therefore , don't forget to take the required measures to make sure the sofa you're shopping for can fit in your house; also remember the style and feel of your living room, so whatever you're buying won't feel out of place when you bring it home.
10 Choose What Feels Right
A careful shopper is likely to find him or herself split among several good sofa options. It is at times like these that you should trust your gut and go with whatever feels better at face value. After all, a good sofa is a big investment, and you're the one who's going to have to live with your choice, so it's better to make the one that minimizes the possibility of regrets.